ABATE ride nets many toys for Community Action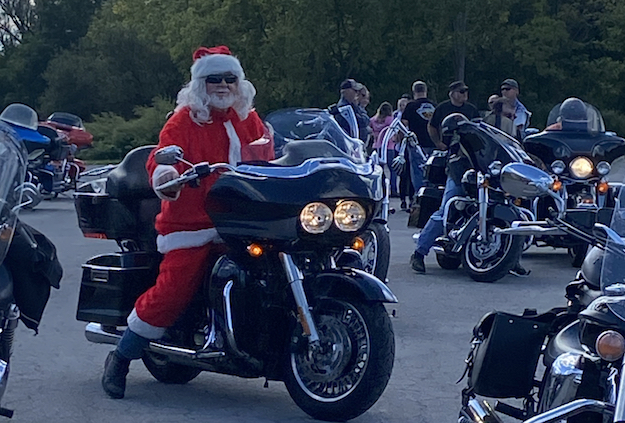 Photos courtesy of Katrina Chaffee
MEDINA – Santa Claus traded his sleigh for a motorcycle for a ride in Orleans County on Sunday  to benefit the toy drive this holiday season for to Community Action of Orleans & Genesee.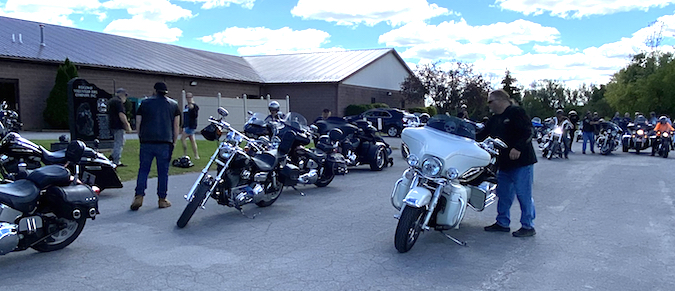 The Orleans County Chapter of American Bikers Aimed Towards Education (ABATE) started the ride at the Ridgeway fire hall and proceeded throughout the county, ending at the Medina VFW. The effort raised $529 and also many toys.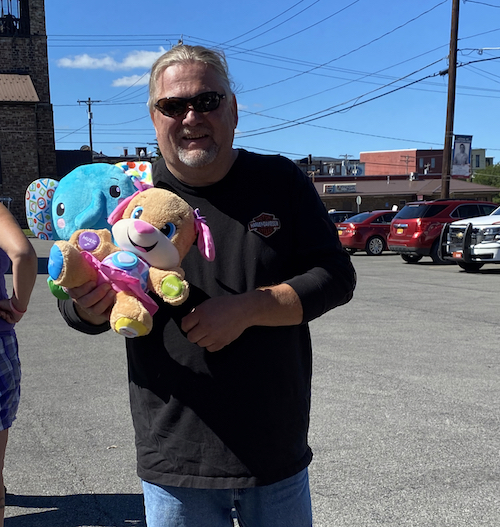 Matt Tracey of ABATE holds some of the gifts that are headed to Community Action to be given away for its annual toy drive in December.
For more than 30 years, ABATE has collected toys and cash donations to support holiday programs in the area.