A not-so-white, foggy Christmas in Orleans County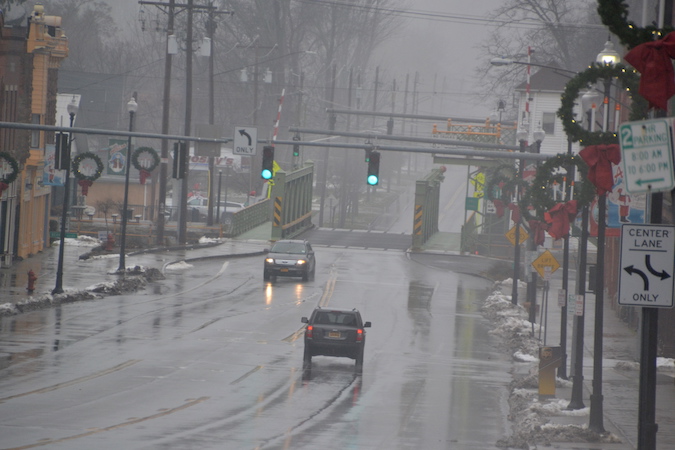 Photos by Tom Rivers
ALBION – There is sparse traffic today on Main Street in Albion with rain and fog on Christmas morning. Today is forecast for a high of 46.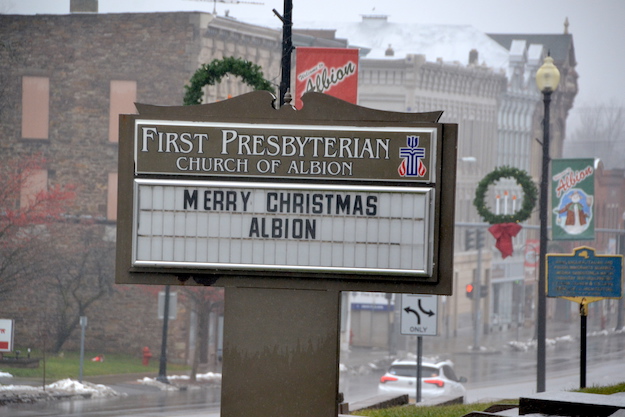 The First Presbyterian Church of Albion wishes people a Merry Christmas.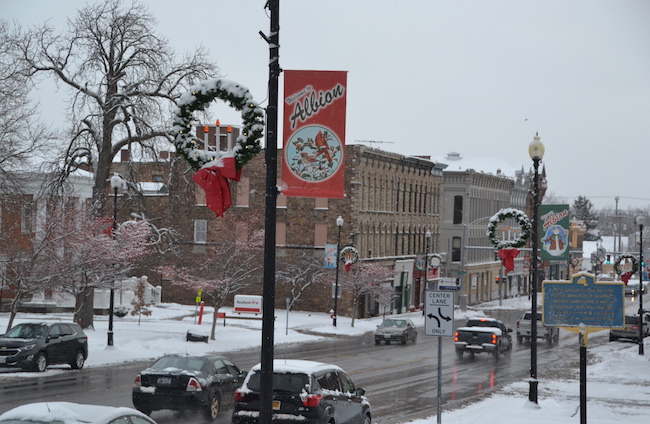 It looked like Orleans County would get a White Christmas after several inches of snow fell on Wednesday and Thursday. This photo shows downtown Albion on Thursday.
Much of that snow has since melted.
The forecast the next few days includes a mostly cloudy Sunday with a high of 38, followed by a high near 35 on Monday, and a high near 40 on Tuesday.