A blast of snow hit briefly this morning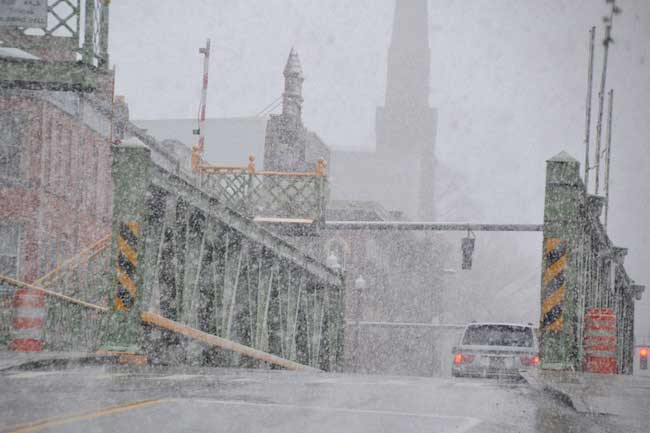 Photos by Tom Rivers
ALBION – The area was hit with a blast of snow this morning. These photos are looking south towards the Main Street lift bridge in Albion at about 9:15 a.m.
Today is forecast to be mostly sunny with a high of 45.
Orleans County could see more snow showers on Friday morning before the temperature goes up to a high of 41, according to the National Weather Service in Buffalo.
A high wind advisory is in effect from 11 a.m. today to 6 p.m. on Friday.