9 swans, maybe more, hang out at Point Breeze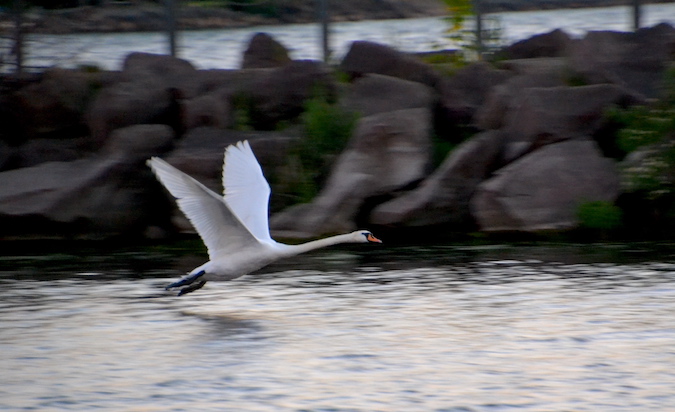 Photos by Tom Rivers
POINT BREEZE – A swan takes off for a short flight in the Oak Orchard Harbor on Wednesday evening at Point Breeze.
This was one of nine swans my family and I counted at the harbor. I didn't realize there were so many at The Point.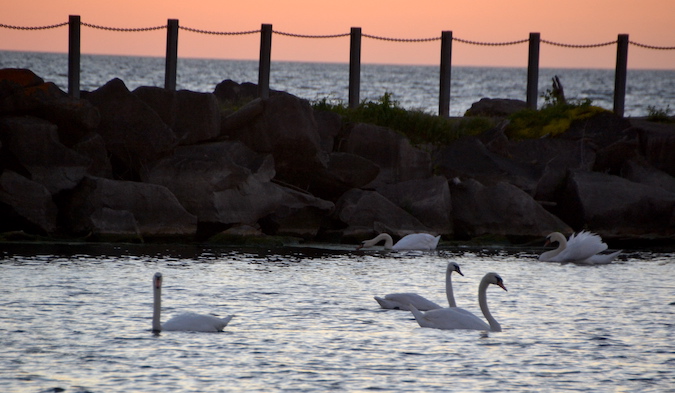 This photo shows five of the swans. There were more but they weren't close together. They were spread out in the channel.
The area is known for Chinook salmon, brown trout and other big fish, but we should expand the Point Breeze branding to include these majestic birds.
Here are some more photos of the swans at about 9 p.m. on Wednesday.