850 attend wine-tasting event in downtown Medina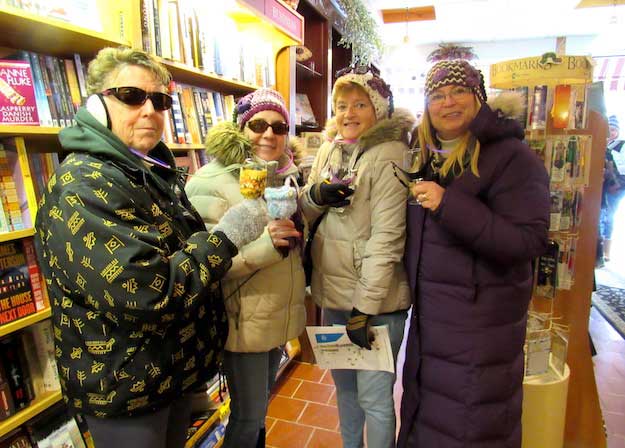 Photos by Ginny Kropf
MEDINA – The Wine About Winter event in downtown Medina on Saturday was a sellout with 850 participants, including Dorothy Casey, Robin Wehling and Carol Bellack of Medina and Tami Siffringer of Lyndonville, who enjoy a sample of wine in The Book Shoppe in Medina.
They not only enjoy the wine tasting, but do a little shopping along the way, while taking a chance to win prizes at many of the 28 participating businesses.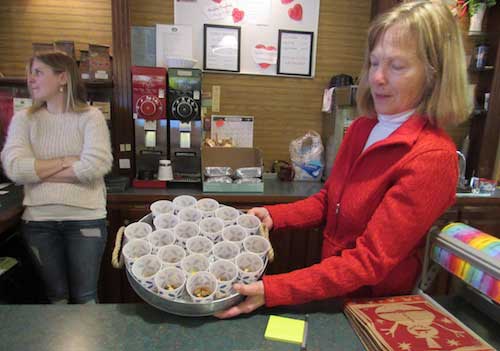 Sue Phillips, owner of The Book Shoppe, holds a tray of peanuts which she offered participants at Wine About Winter. At left is clerk Erica Caldwell. Phillips said the event gets people into the stores and is good for business.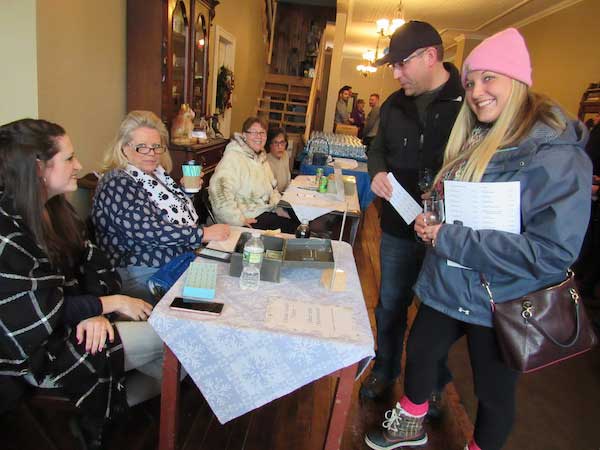 Heather and Bob Brockman of Wilson, right, buy their Chinese auction tickets from volunteers at Wine About Winter. This is the couple's first time at the event. They learned about it while shopping in Medina during the Christmas season.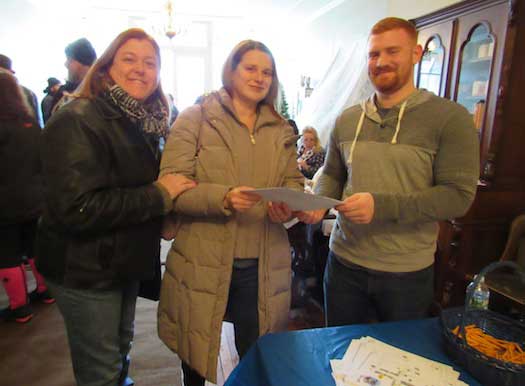 Scott Barber hands out maps of the stores participating in Wine About Winter to Kelly Stahl of Medina and Laurie Kurdziel. This is Stahl's fifth year attending the event, which she said is always a good time.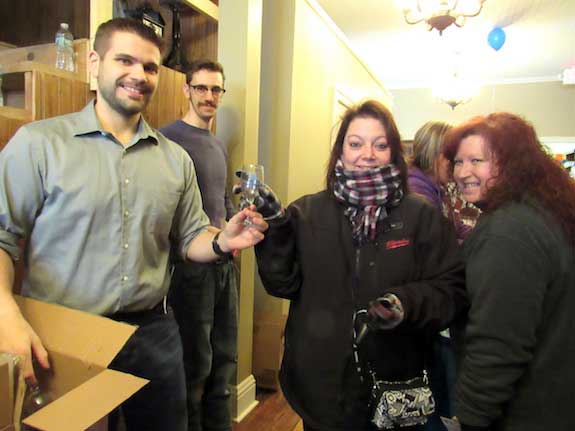 Joey Robinson passes out wine glasses to Melissa Hansler and Tracey Hendrick. They like everything about Wine About Winter, especially because it gives them the chance to walk around Medina.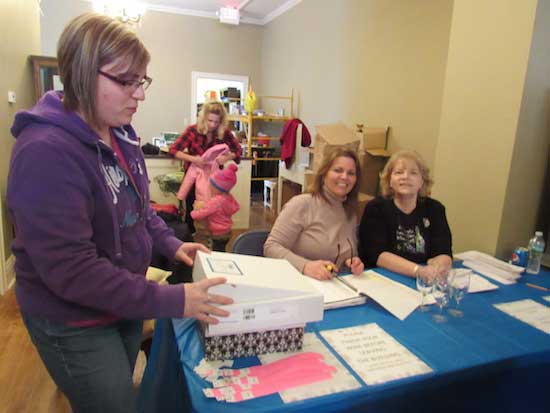 Sarah Fisher hands out wrist bands to participants in Medina's 11th Wine in Winter on Saturday. At right, Cindy Robinson, president of the Medina Business Association, and Kathy Blackburn, president of the Orleans County Chamber of Commerce, register the 850 who bought tickets.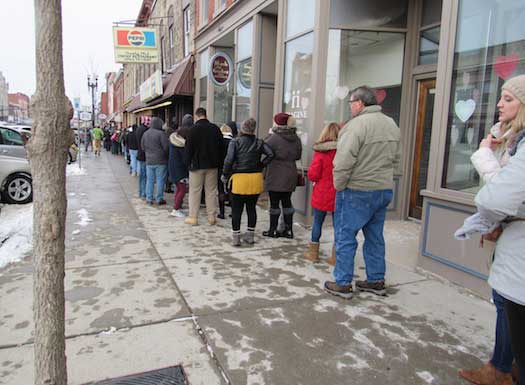 Lines stretched down half a block in Medina during VIP registration at Wine in Winter on Saturday.