800-plus attend wine-tasting event in downtown Medina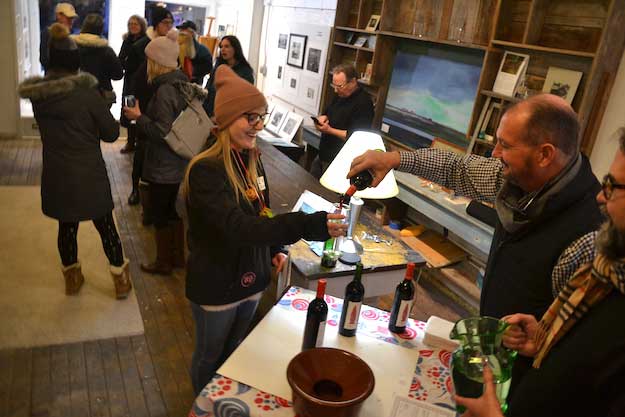 Photos by Tom Rivers
MEDINA – Frank Ferri pours wine for Kimmie Martindale of Kendall during Saturday's Wine About Winter event in downtown Medina. There were 24 stops for people to taste wine, including this location, the Wallflower Studio.
More than 800 people bought tickets for the event, which was organized by the Medina Area Partnership. There were 110 VIP tickets sold, plus another 700.
This was the Partnership's first big event. It took over Wine About Winter following the dissolution of the Medina Business Association. The Medina Area Partnership includes many MBA members as well as businesses outside of the village.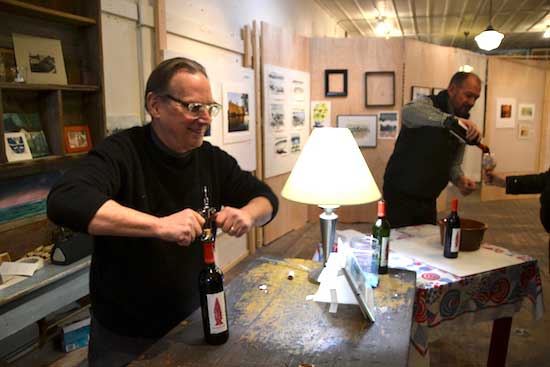 John Shera, owner of Wallflower Studio, opens a bottle of Arrowhead Red wine from Arrowhead Spring Vineyards in Lockport.
Shera opened the art studio in December. He welcomed the chance to be a host site for the wine-tasting event.
"It's wonderful to have 600 to 700 people coming inside here," he said.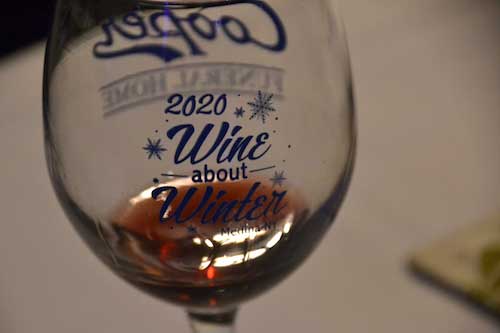 Each person was given a souvenir glass for Wine About Winter.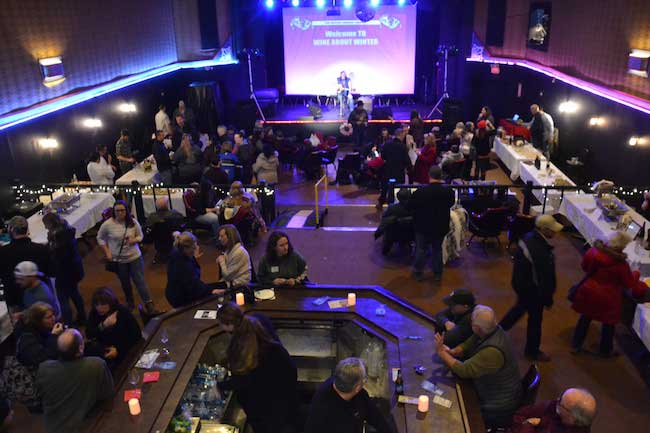 Medina Theatre hosted the VIP reception, which included music by Dave Viterna.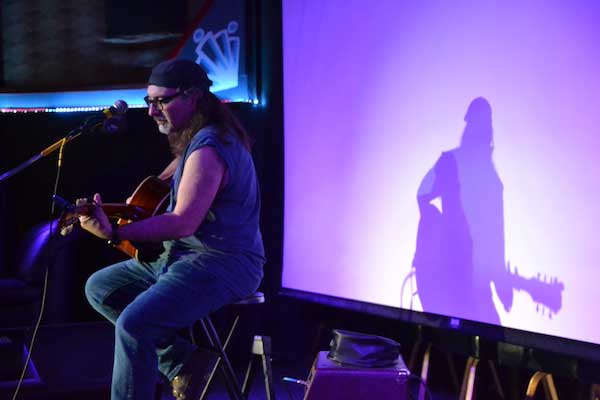 Dave Viterna took center stage and entertained the crowd at the Medina Theatre.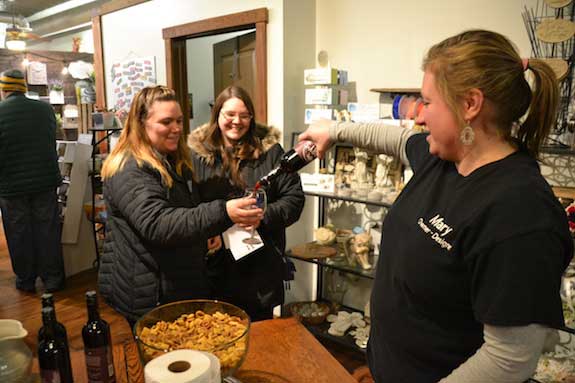 Mary Lewis, owner of Creekside Floral, pours wine for Chelsey Vick of Albion, left, and her friend Hannah Forder of Medina. Forder said she was impressed with the vibrant downtown in Medina. The wine-tasting event took her inside many businesses.
"There are stores I didn't know were here," Forder said.
Lewis is pouring Barry's Red wine from 21 Prix in Portland, Chautauqua County.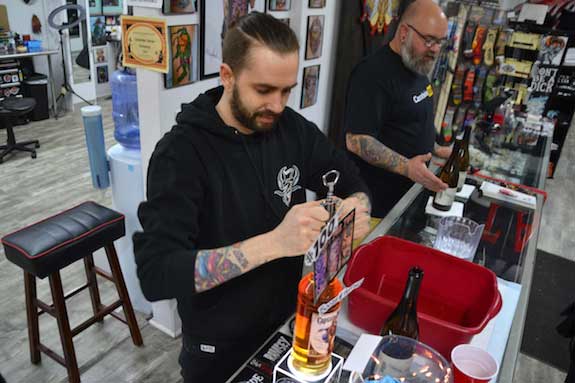 Tyler VerCruysse, left, and Shawn Ramsey, owner of Canalside Tattoo Company, get wine ready for the crowd.
---
You're here checking the site, so you know: Orleans Hub is a vital resource for our community. Day in and day out, we share information and insights that matter to those who live and work in the towns, villages and hamlets of our county. Local advertisers help make the Hub possible, and so can you.

Donate today to keep Orleans Hub healthy and accessible to all. Thank you!
---