80 participate in Wayne Burlison Colon Cancer Awareness 5K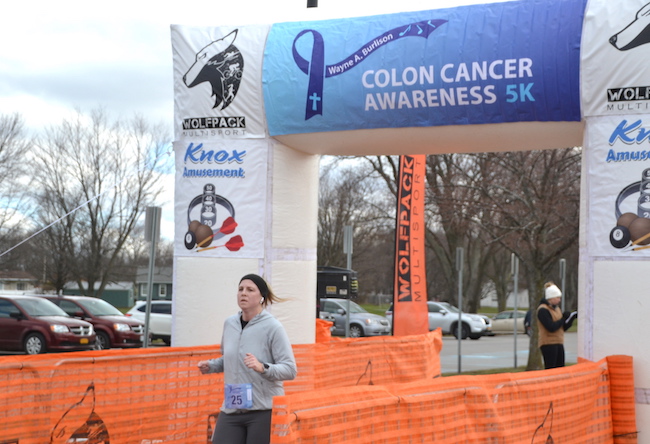 Photos by Tom Rivers
ALBION – Sara Flansburg of Middleport finishes the Wayne Burlison Colon Cancer Awareness 5K this morning in Albion.
The event is in memory of an Albion elementary music teacher who passed away at age 36 from colon cancer on March 26, 2014.
Jose Quiros of Medina was the first male to finish and Lindon Morici of Albion was the first woman to cross the finish line.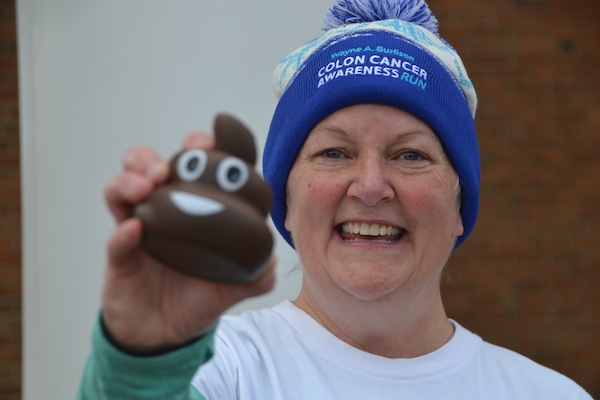 Martha Doody of Shortsville finished the race. She holds "Doody" a mascot she uses to raise awareness of irritable bowel syndrome. Martha said she plans to be a part of another race to promote awareness for colon cancer this fall – Strollin for the Colon "Toni's Race" in Rochester.
She is wearing the hats that were given out to all participants today.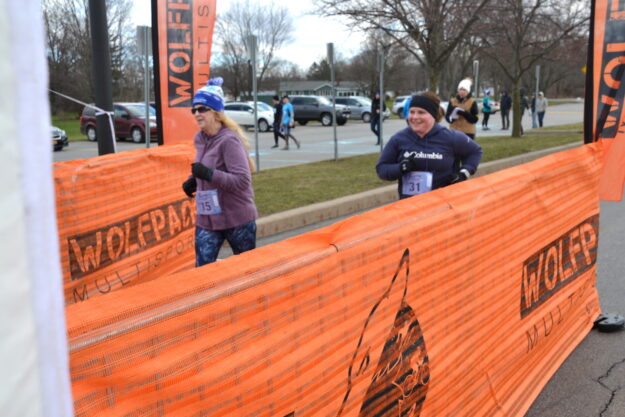 Kathy Jurs, right, and Colleen Dinitto of Albion finish the 3.17-mile course together. The race started on Clarendon Road near the school and went east on Route 31 to Mount Albion Cemetery and came back on 31, ending in the school parking lot.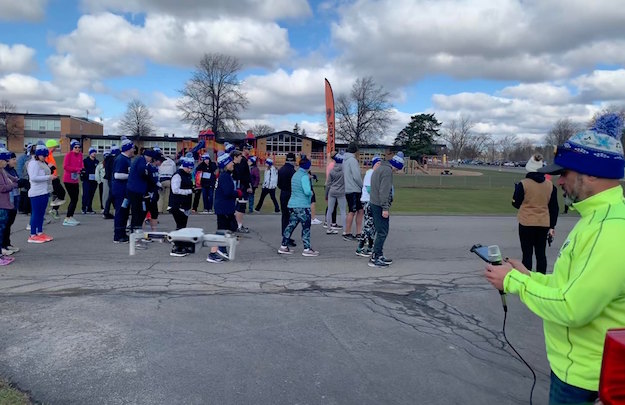 Race director Bert Gillman, right, welcomes the runners and walkers and sends up a drone to capture footage of the race. Gallman is also the race director for the Strawberry Festival 5K/8K on June 11.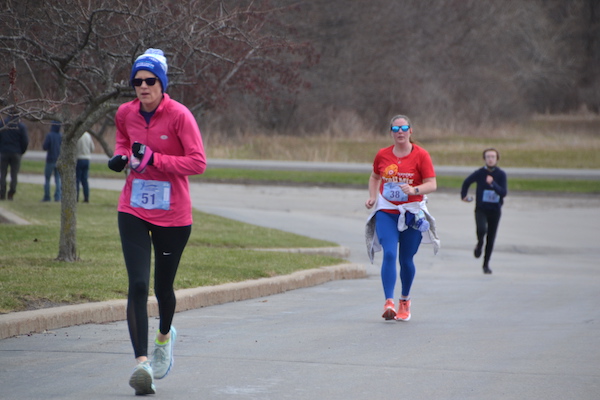 Christine Nickerson of Byron, front, and Natalie Lowes of Webster near the finish line.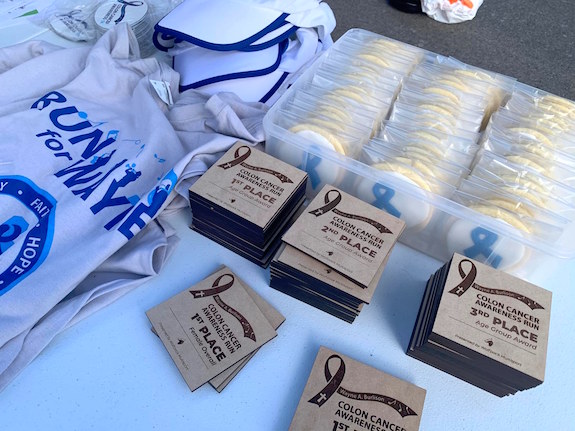 Age group awards and tasty cookies awaited after the race.