79 Christmas trees at Lyndonville park most ever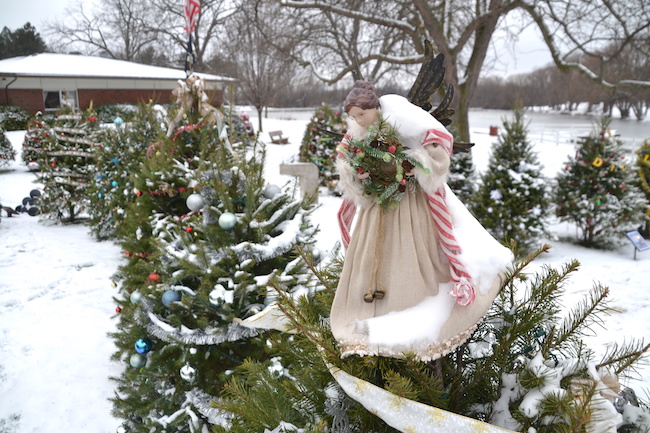 Photos by Tom Rivers
LYNDONVILLE – There are 79 Christmas trees decorated at Veterans Park in Lyndonville in the annual display for the holidays. That is the most since Lyndonville started festive tradition in 2013 with 26 trees. The effort has grown each year since then.
In the top photo, the tree with an angel on top was decorated by the Duncanson family in memory of Megan Dix.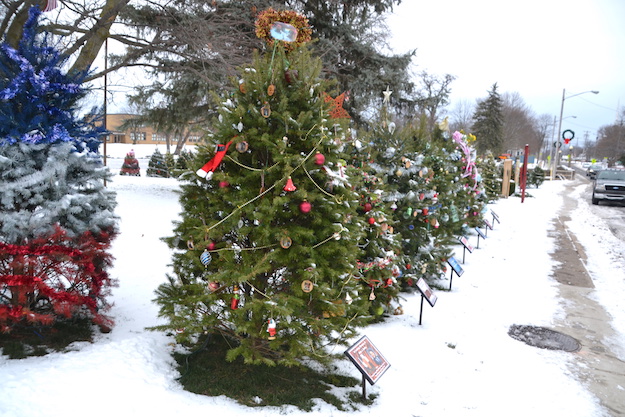 The trees are dedicated by community organizations and families. The tree at the corner in this photo is in memory of Alan J. Goda.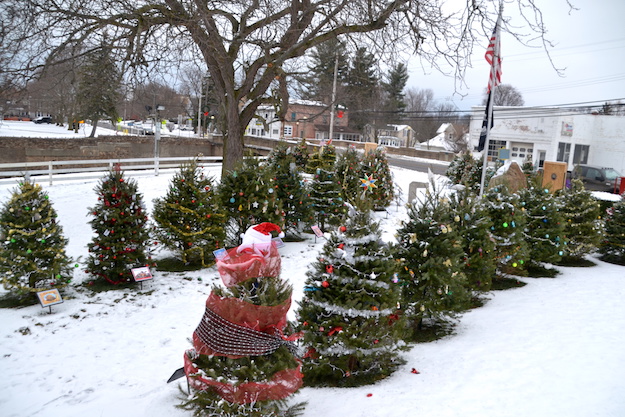 The trees were available for $30 each, and then needed to be decorated. Lyndonville turned on electricity to light the trees on Dec. 5. They will stay lighted up through Jan. 1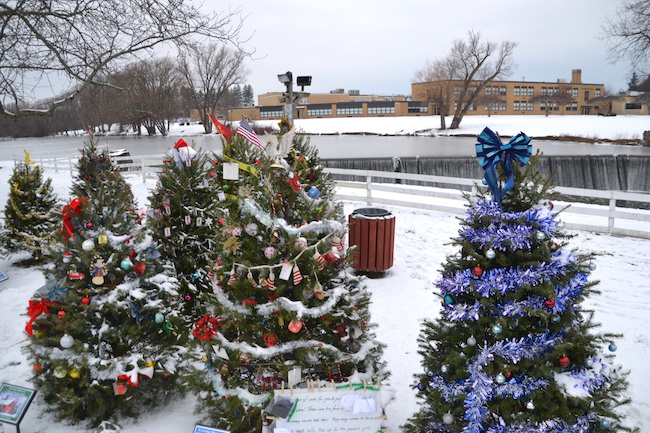 This year there wasn't a festival or big bash when the lights are turned on for the first time for the collection of trees, like there has been in years past, due to Covid-19 concerns.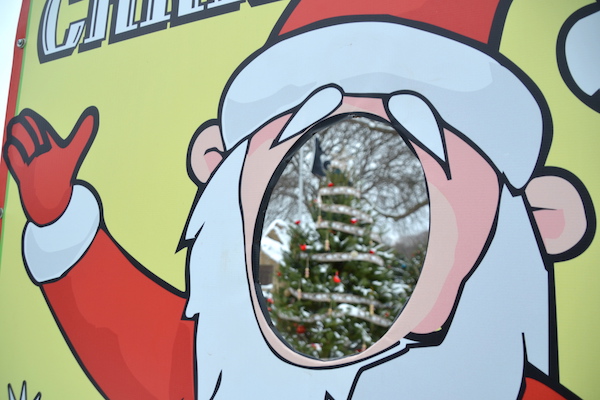 People are welcome to stop by and see the trees and get their photo taken with the Santa cutout.