75-mile parade in Kendall honors Class of 2020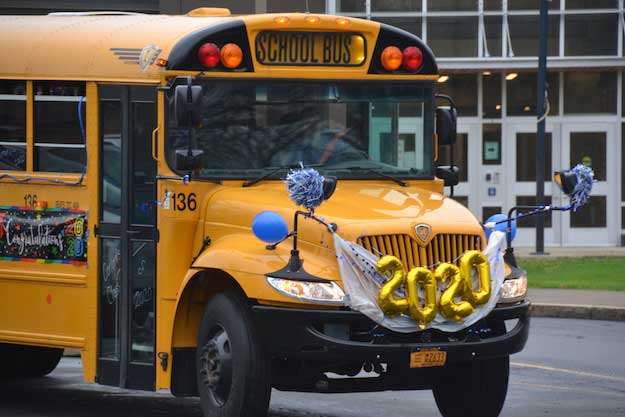 Photos by Tom Rivers
KENDALL – Faculty and staff from Kendall Central School went on a 75-mile  trip throughout the school district on Friday afternoon, going by the homes for the 51 members in the class. The vehicles honked horns to celebrate the seniors.
The caravan included three school buses, a Kendall fire truck, and several faculty and staff in their personal vehicles.
A day earlier, Junior-Senior High School Principal Carol D'Agostino went to all of the homes and placed signs celebrating the in their front yards.
D'Agostino said the district and the Kendall Faculty Association are trying to make seniors feel special during a difficult end of their senior year. The students have been out of school since March 16 due to the Covid-19 pandemic. They continue to do remote and on-line learning from their homes.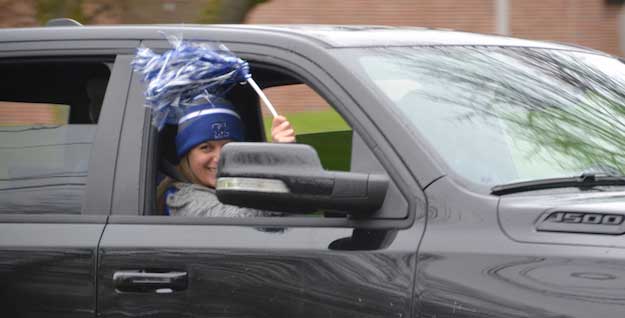 The caravan on Friday lasted three hours as the vehicles went by all the addresses for Kendall's Class of 2020.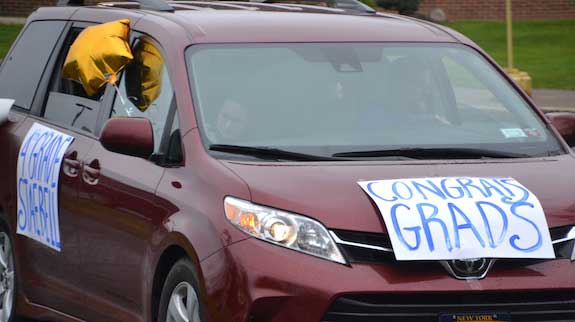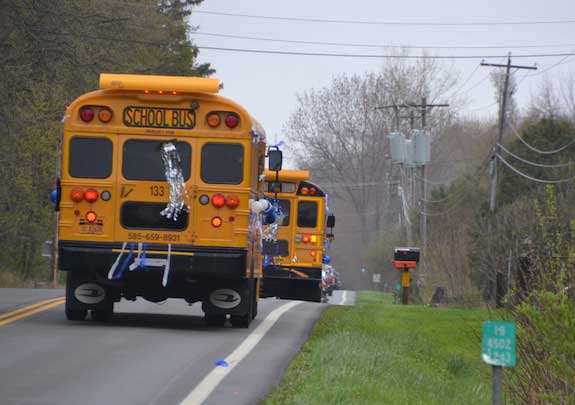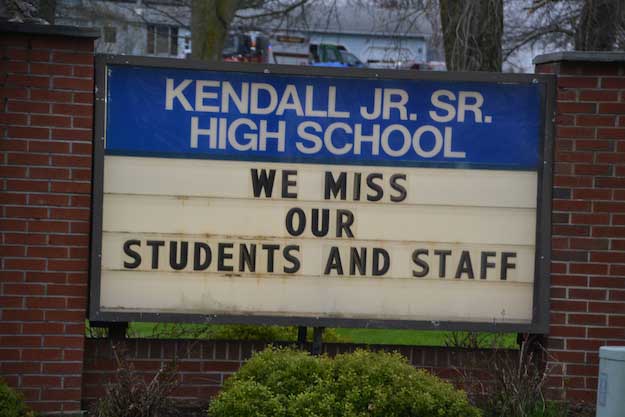 The school sign lets students and teachers know they are missed.