73 classic cars draw a crowd to Bullard Park
9th annual event is fundraiser for Supportive Care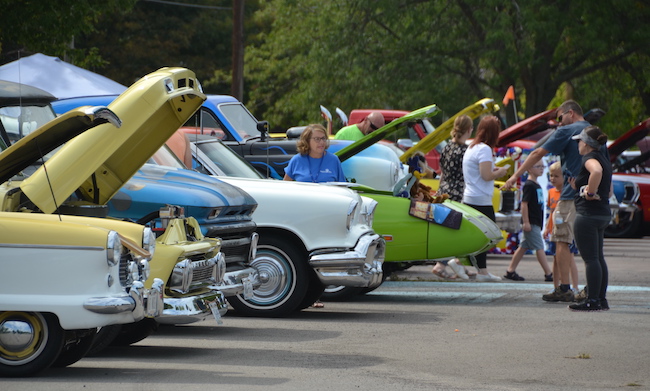 Photos by Tom Rivers
ALBION – The 9th annual car show to benefit Supportive Care of Orleans County on Saturday drew a crowd to Bullard Park. The sunny weather was ideal for the car show, which featured 73 vehicles.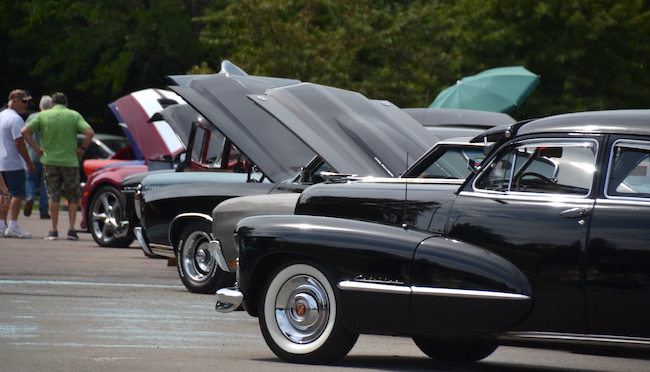 There also were four youth football games at the park and many of the parents and players stopped by to check out the cars.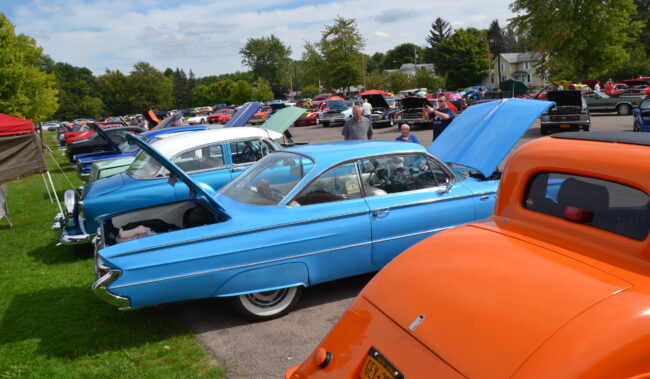 The event is sponsored by Rebekah Karls and Mitchell Family Cremations & Funerals.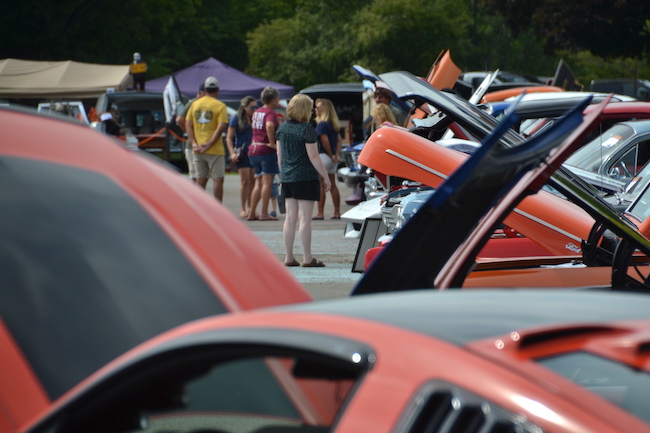 The event usually raises about $3,000 for Supportive Care., formerly known as Hospice of Orleans County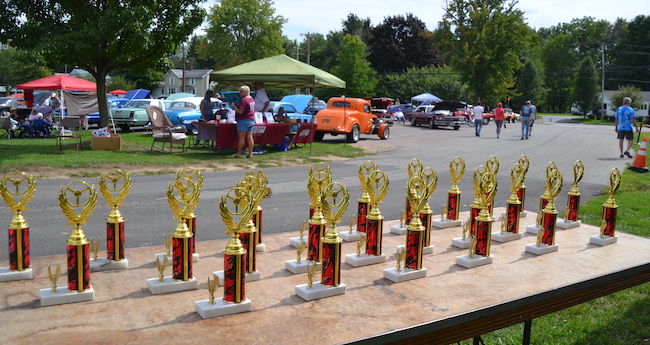 A table of trophies awaits the winner sin the car show.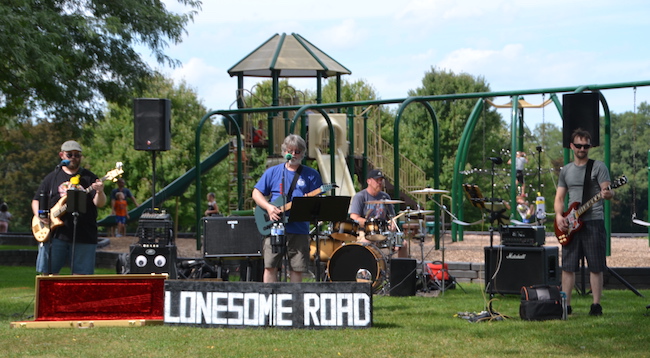 The band Lonesome Road performed at the park. The band members include, from left, Robert Williams on bass/vocals, Todd Colegrove on guitar/lead vocals, David Leonard on drums/vocals and Mike Whiting on guitar/vocals.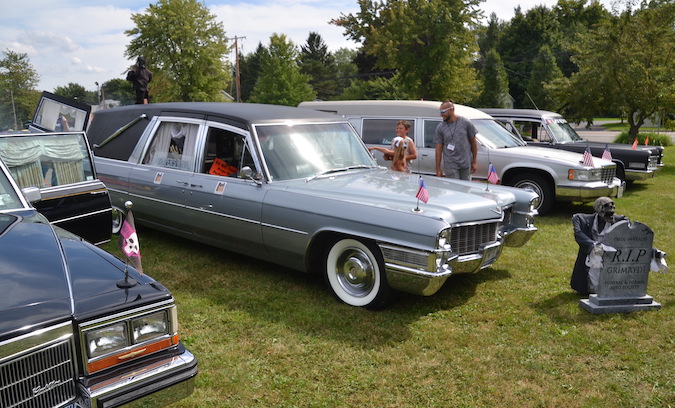 Six members of the RIP (Ride in Peace) Hearse Club attended the car show in Albion for the first time.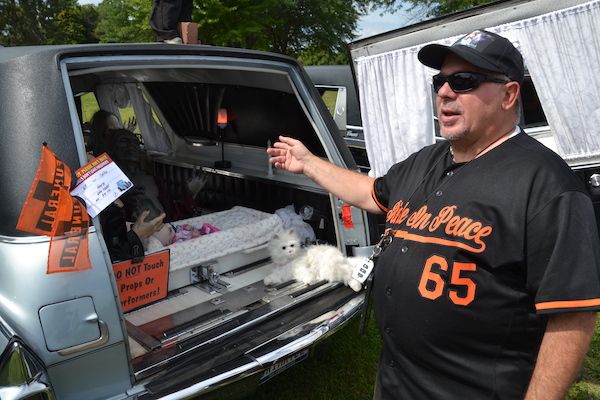 Guy Vito of Rochester proudly shows his 1965 Cadillac Hearse "Grim Reaper."  He has been bringing a hearse with haunted house characters to car shows for the past 40 years.
"The kids love it," he said. "It's so different."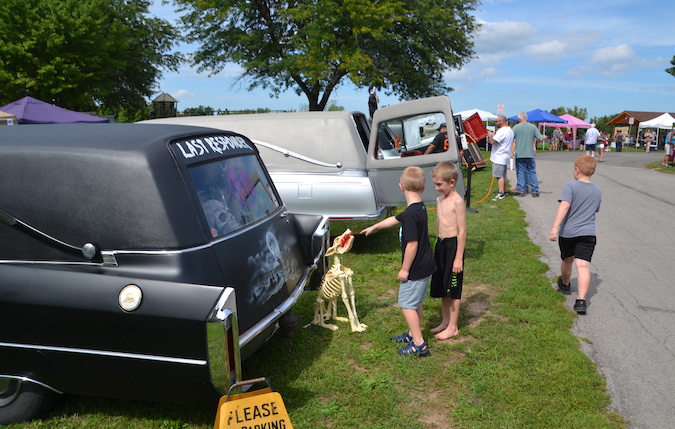 The group of hearses proved popular at the car show.