700 attend National Night Out at Albion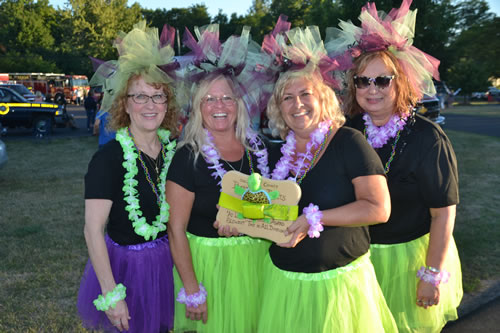 ALBION – This team of Orleans County Health Department employees wore tutus and competed in the Battle of the Belts competition. They include, from left: Mary Ellen Messmer, Sandy Webster, Shelly Troup and Cathy Miller.
The competition was part of the second annual National Night Out at Bullard Park in Albion. The Health Department team won the turtle award. They were slowest of the teams. The competition has teams of four run to a vehicle, buckle their seat belts and then throw their hands in the air. A referee (a state trooper) then yells rotate and the four team members have to buckle belts at four different seats in the vehicle.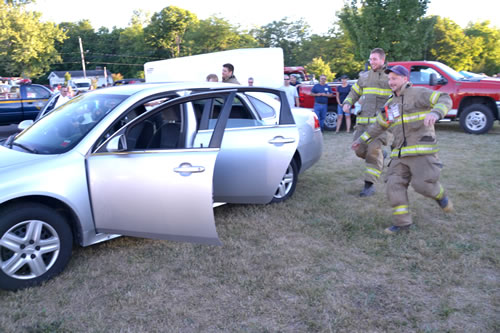 Albion and Carlton firefighters formed a team and they competed in the Battle of Belts in turn-out gear. This photo shows Jeremy Graham from the Albion Fire Department, front, with Chris Standish from Carlton behind him.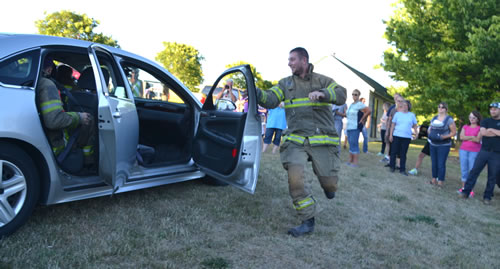 Chris Standish races to get in the passenger seat and put on the seat belt. Matt Hughson of Carlton and Jim Peruzzini of Albion also were on the team.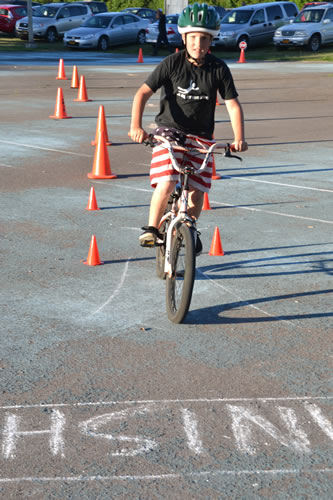 Cole Moyle, 9, of Medina competes in the bike rodeo that was organized by Brian Marsceill, a Medina police officer. Cole completed the course in 23.5 seconds, the fastest time of the day, even beating one of the police officers. Law enforcement officers from throughout the county organized several activities and demonstrations at National Night Out.
Last year was the first time the event was in the county. About 200 people attended last year. Today there were about 700 people.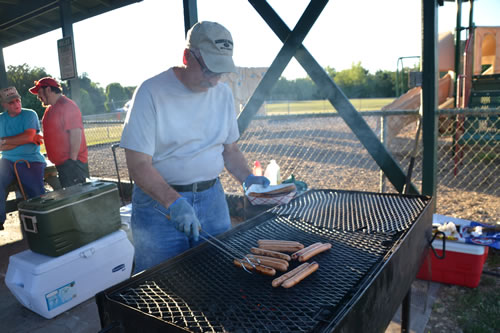 Nick Mardino of Light of Victory Church in Albion cooks hot dogs that were provided by Fidelis Care.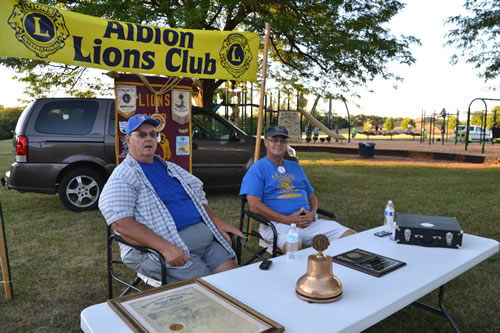 There were about 30 local agencies and services clubs at National Night Out, including the Albion Lions Club. Members Bill Robinson, left, and Kevin Howard are pictured by the new playground equipment that was recently added to the park with help from the Lions Club.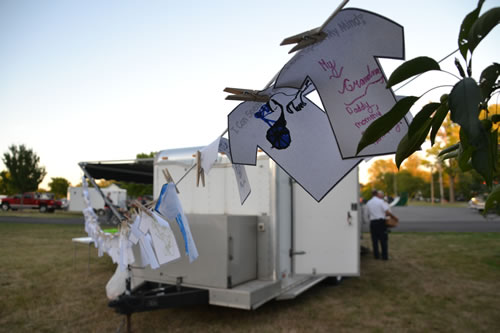 Children filled out paper T-shirts and were asked to write the names of people they feel safest to talk with. It's part of a "Speak Your Mind" campaign by the Orleans County Health Department.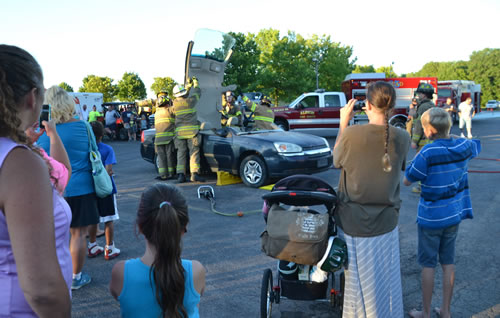 Firefighters drew a crowd when they did an extrication drill, removing the top of a car.