70-degree streak to end with temps down to 43 tonight, high of 51 on Thursday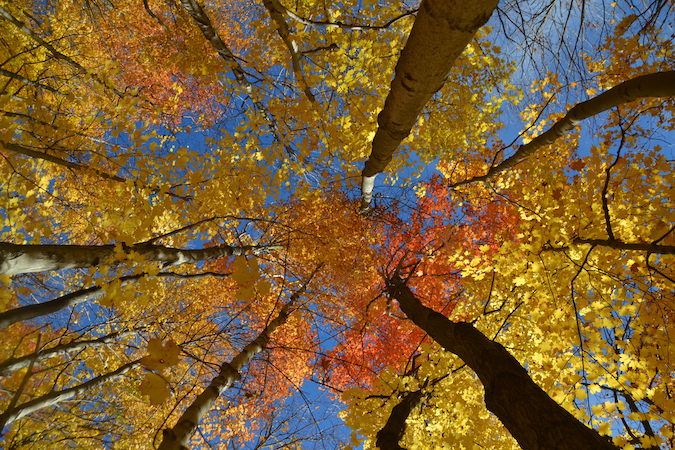 Photos by Tom Rivers
HOLLEY – Trees along the embankment near Holley Waterfalls show brilliant fall colors on Tuesday, on a day of bright sunshine with temperatures near 80. It was the fourth straight day with high temps above 70.
Today, the forecast calls for a high of 70 in Orleans County with the low plunging down to 43 tonight. There is an 80 percent chance for rain with precipitation amounts between a tenth and quarter of an inch possible, the National Weather Service said.
The highs in the coming days call for 51 on Thursday, 54 on Friday, 60 on Saturday and 61 on Sunday.