7-year-old donates framed diamond art to Albion FD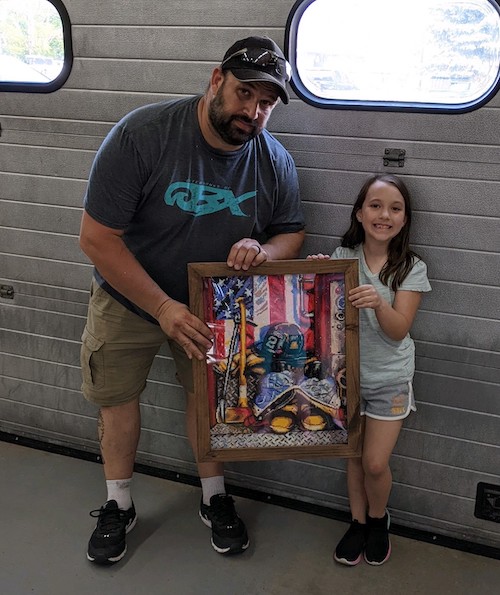 Provided photo
ALBION – Braelynn Monnier, 7, of Albion stopped by the Albion fire hall on Thursday to present a framed diamond art of firefighter equipment to Albion Fire Chief Rob Conner.
Braelynn's grandfather, Robert Monnier, worked about a month on the diamond art project, and made the wooden frame.
Braelynn wanted to show her appreciation to the local firefighters. Chief Conner let her sit in the front seat of a fire truck, which made her very happy.