650 cyclists are passing through Orleans County

4-H Fairgrounds serves as overnight 'tent city' for group
Photos by Tom Rivers
KNOWLESVILLE – These cyclists head east on Route 31 and approach the Orleans County 4-H Fairgrounds on Sunday afternoon. They were finishing the first leg of an 8-day bike trip through Erie Canal communities.
The 21st annual Cycle the Erie Canal tour started in Buffalo on Sunday and will conclude in Albany.
Usually the first day ends at Medina with the cyclists pitching tents at the middle school campus. But with Medina schools under construction this summer, the fairgrounds is serving as tent city.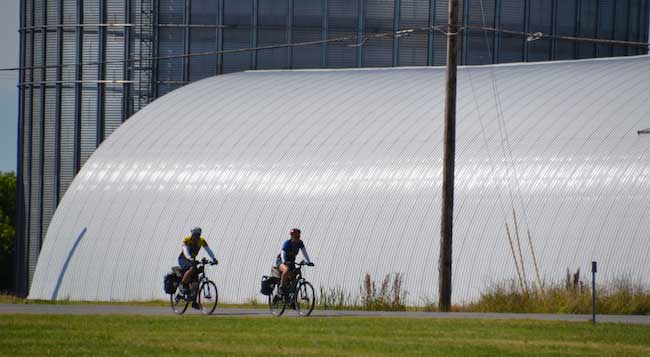 The cyclists left the towpath in Knowlesville and rode on Route 31 briefly to get to the fairgrounds.
The event is organized by Parks & Trails New York. Cyclists from 39 states, Canada, and Australia have turned out for the trip along the Erie Canal towpath. There are 159 cyclists who have participated in the trip at least five times.
Stan Farone, an Albion village trustee, is riding with the group again this year.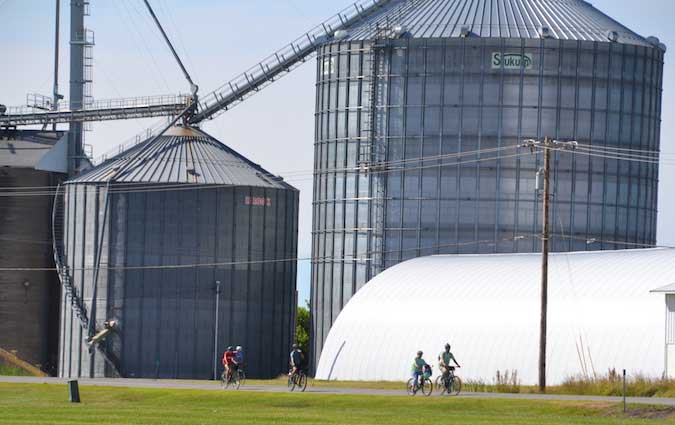 The cyclists pass the big grain bins across from the fairgrounds.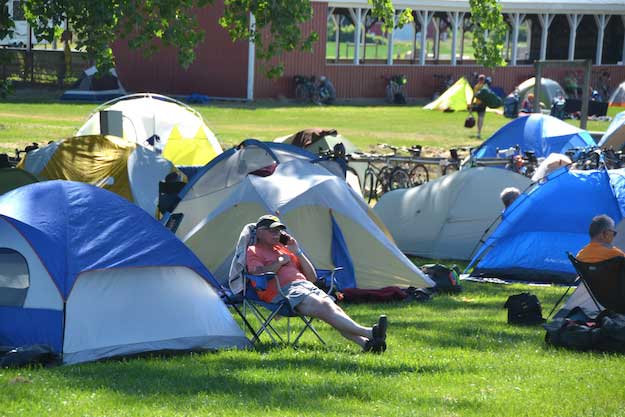 One of the cyclists relaxes near his tent at the fairgrounds.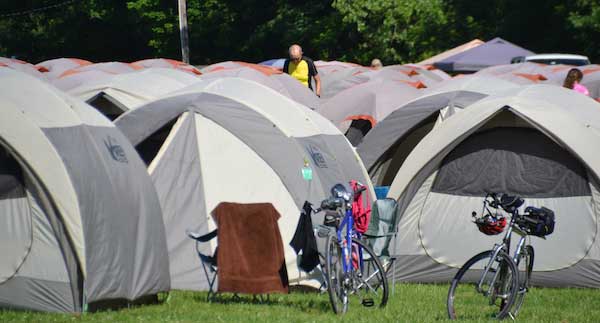 There were numerous tents spread across the fairgrounds property.

After their first night on the trip, the cyclists will be back pedaling this morning, passing through Albion and then reaching Holley for an official rest stop. Today's trip concludes in Fairport after about 50 miles on the bikes.