60 attend first youth fishing derby organized by DC Outdoors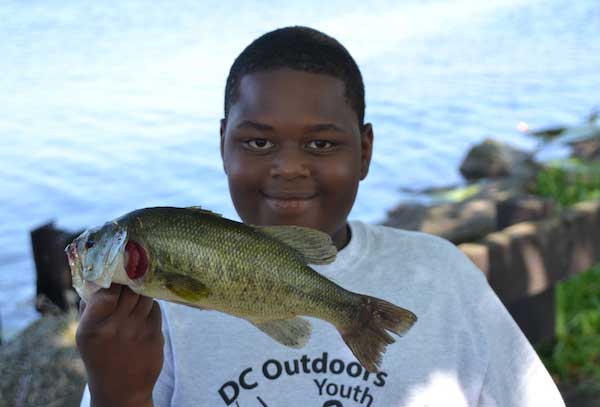 Photos by Tom Rivers
CARLTON – Avion Johnson, 11, of Medina holds an 11 ½-inch largemouth bass he caught this morning at Point Breeze in the first youth fishing derby organized by DC Outdoors.
DC Outdoors put on the event, which was followed by a cookout with prizes and awards at the Orleans County Marine Park. Dan Conrad, leader of the group, is trying to promote the outdoors in the community, especially with young people and families.
Several volunteers helped with the event, and many businesses and organizations donated prizes and items for the basket raffle.
There were 60 participants, and they all received a T-shirt about the derby.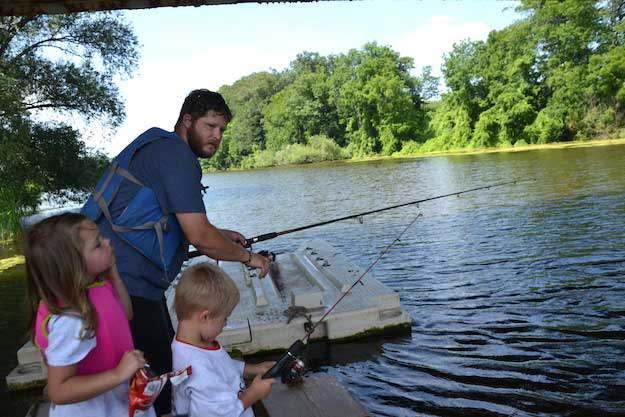 Ben Spencer of Lyndonville helps his kids – Carly, 5, and Parker, 4 – in the fishing derby. Kids 5 and younger tried to catch fish at Captain's Cove. The Parkers are shown under the Route 18 bridge that goes over Oak Orchard River.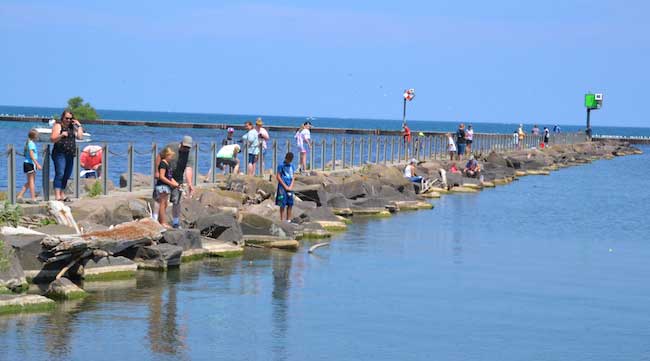 Kids ages 6 to 10 fished at Point Breeze, with many trying their luck from the eastern pier.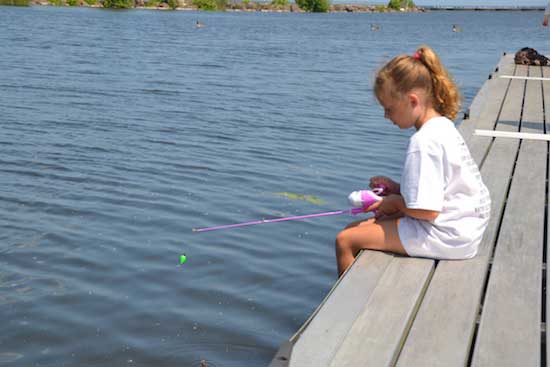 Aubree McAdoo, 7, of Albion fishes from a dock at Point Breeze. She caught three fish in the derby.
Prizes were given in three age groups for most fish caught, longest fish and heaviest fish.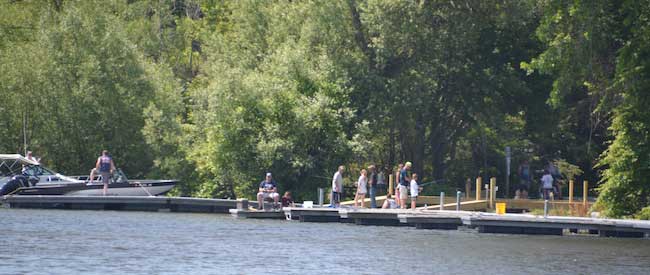 Older kids, ages 11 to 15, fished form the state boat launch on Archbald Road.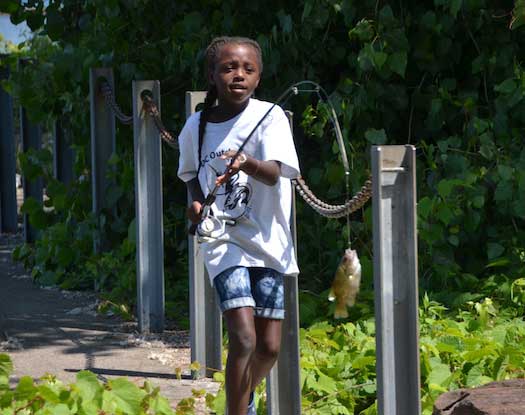 Caliyah Boston, 8, of Medina caught this fish. She used her grandfather's fishing pole. DC Outdoors had fishing poles and tackle available for kids who didn't have any.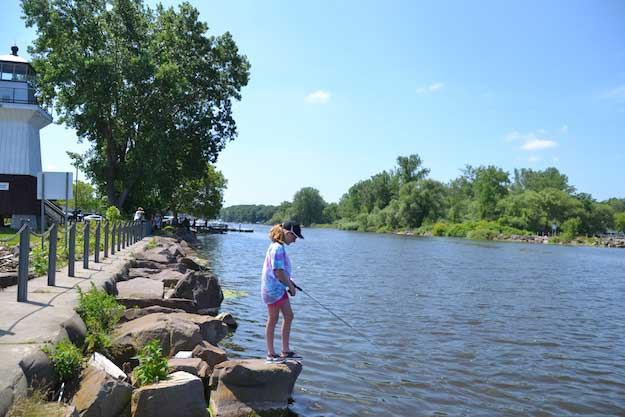 Iyla Lilleby, 12, of Medina tries to catch a fish in the Oak Orchard Harbor. She said she caught two fish by noon.