6-year-olds share special Valentine's Day date
Cooper Traxler takes his date on a ride at the McDonald's drive-through with his Power Wheels toy car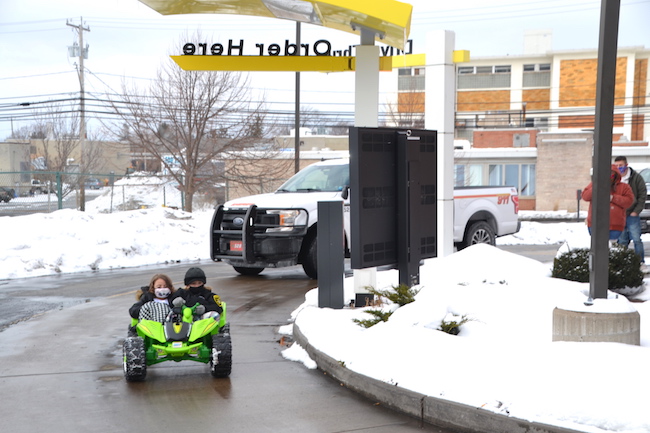 Photos by Tom Rivers
ALBION – Cooper Traxler (right), 6, takes his Valentine's date Natalee Olsen, 6, through the drive-through at the Albion McDonald's. They received an escort from the Orleans County Sheriff's Office. Lt. Steve Fox is in back in the patrol vehicle.
The two met last year in kindergarten in Albion in Mrs. Auricchio's class. They became best friends. They are in Mrs. Uderitz's first grade class together this year, but they are on opposite days with students having in-person classes two days a week. They only see each other on Wednesdays, but that's through Google Meet with their other classmates.
This year valentines weren't passed out in class. Cooper wanted Natalee to be his valentine. The two families met last Thursday at Dustin's Pizzeria in Holley and Cooper asked Natalee to be his valentine. He wanted to take her through the drive-through at McDonald's.
The parents – Josh and Jamie Traxler, and Ciara and Tom Olsen – worked out the details for the special date, which included a visit from Otto, the K-9 with the Orleans County Sheriff's Office and his handler, Deputy Jeff Cole. Cooper wants to be a K-9 handler when he's an adult.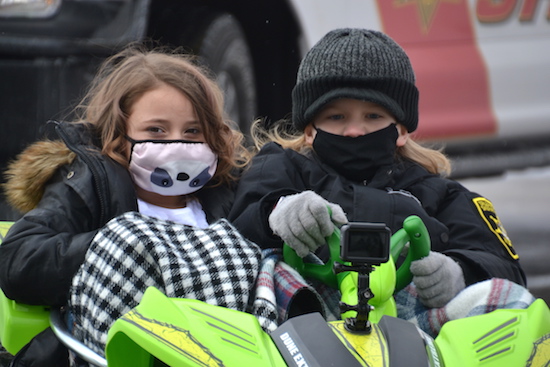 Cooper Traxler and Natalee Olsen ride in style in a Power Wheels Dune Extreme. Cooper wanted to drive his date through the drive-through, just like an adult.
An anonymous person dropped off the Power Wheels toy car in Cooper's dad's truck after Cooper's mom shared a few days ago about the Valentine's Day date planned for today. Jamie Traxler said her son wanted to drive Natalee himself but didn't have one of the big toy cars.
A message on the toy car left in Mr. Traxler's truck said it was sent from a "Hopeless Romantic."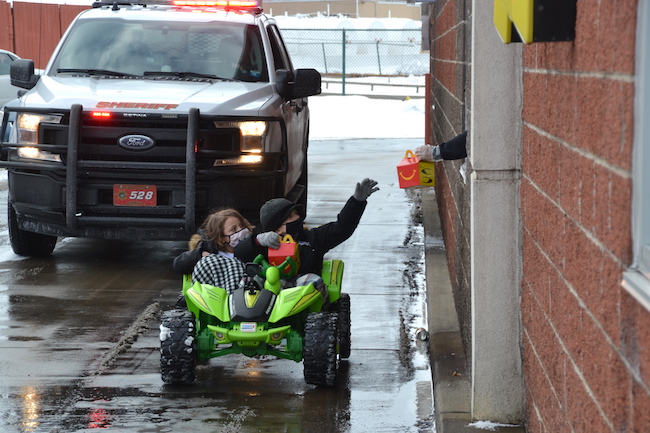 Cooper and Natalee stop at the drive-through window to pick up their cheeseburger Happy Meals.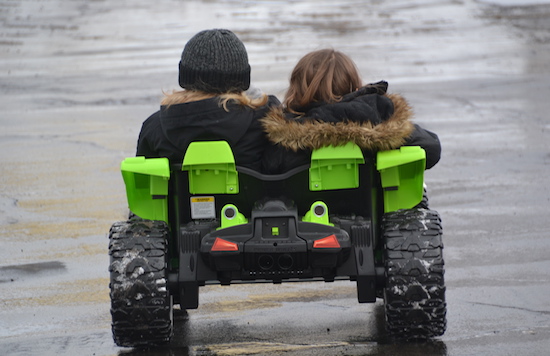 The two friends ride together along the driveway circle at McDonald's. (Click here to see a short video of them riding together.)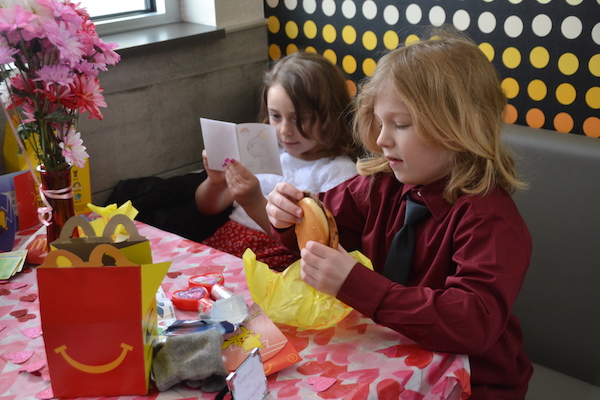 After they parked the Power Wheels car, Cooper and Natalee went inside McDonald's to enjoy their Happy Meals. They both dressed up for the occasion.