6-year-old's produce stand is a hit in East Shelby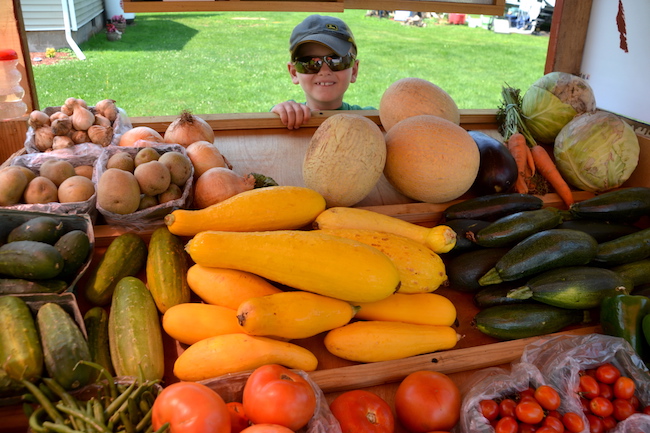 Photos by Tom Rivers
EAST SHELBY – Nathan Gray, 6, is shown at his produce stand on East Shelby Road this afternoon.
Nathan started selling produce from the stand last month. He grew most of the vegetables with his father Justin Gray at their home on Dunlap Road. That is a low-traffic area so they decided to sell the produce from a spot in Nathan's grandparents' front yard just south of the East Shelby Fire Hall.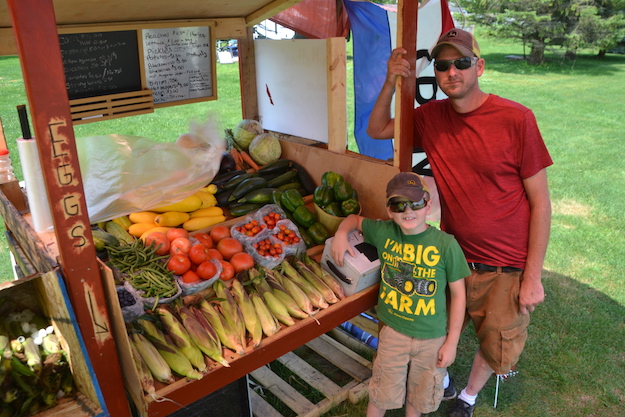 Nathan and his dad Justin are shown at the stand this afternoon. Justin has had a garden for years and his son likes to help him grow vegetables. Some of the items are from other growers, but Mr. Gray said about 90 percent comes from their garden.
Nathan wanted to sell some produce to make some money to go towards a small 4-wheeler. He also welcomes the chance to chat with customers who stop by.
"He has the gift of gab," his dad said. "He likes to talk to people."
Nathan will be a second-grader at Medina next month. He said he likes to meet people who stop by the stand.
"A lot of the people are nice," he said.
Right now corn and tomatoes are the most popular items. They have a lot of pumpkins that will be ready in the fall. The Grays expect the will keep Nathan's Produce Stand going until early November.
"We're trying to teach him that hard work pays off," Mr. Gray said.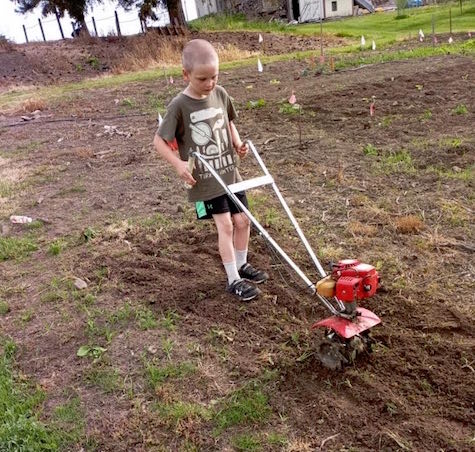 Photo courtesy of Justin Gray: Nathan Gray operates a rototiller and works the soil this spring. He said he gets out early in the morning to work in the garden.