6 injured in accident at one of Albion's most notorious intersections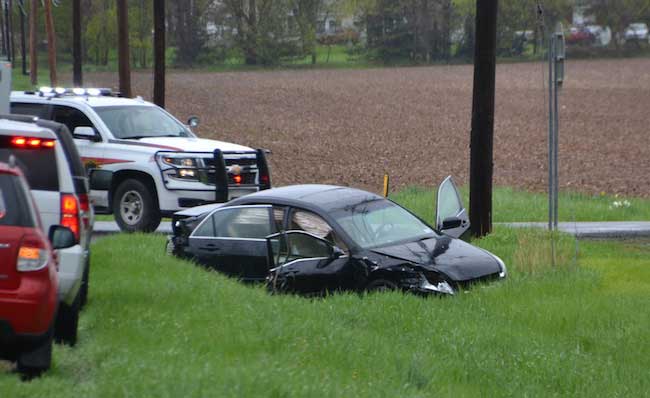 Photos by Tom Rivers
ALBION – Six people including two children have been taken by ambulance to Strong Memorial Hospital in Rochester after an accident this afternoon at the intersection of Albion-Eagle Harbor Road and Gaines Basin Road.
A deputy with the Orleans County Sheriff's Office said no one was seriously injured in the accident. One of the drivers failed to yield at the intersection, causing the accident.
This intersection is the scene of many accidents in recent years. There isn't a stop sign on Albion-Eagle Harbor Road at the intersection, while the stop signs are elevated on Gaines Basin to try to draw more attention to the intersection.
Albion firefighters and COVA Ambulance responded to the accident. They were dispatched to the scene at 2:36 p.m.