6 historical markers in Yates spiffed up as part of town's bicentennial celebration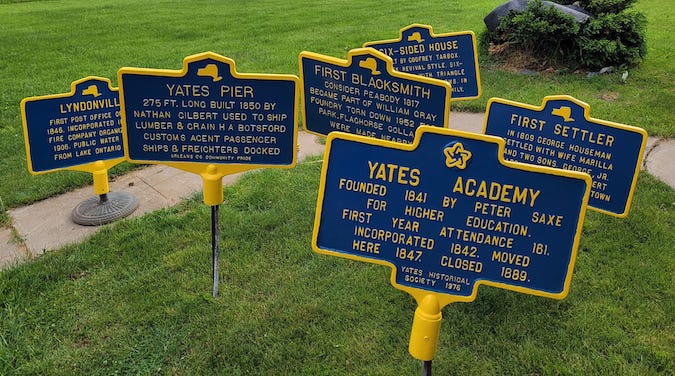 Provided photos
YATES – Melissa Ierlan painted six more historical markers. She has now given a facelift to 31 of the local markers.
The latest effort involved all six of the markers in Yates. She was asked by the Yates Town Board to clean and paint them so they would look good for the town's 200th anniversary, which is this year.
The town paid for the paint and supplies and Ierlan did the work for free. She is the Clarendon town historian and also that town's code enforcement officer.
Ierlan finished the work last week and the Yates Highway Department picked them up and reinstalled them on Friday. The highway workers also wire brushed the sign posts and repainted those.