5k race gets runners in the Christmas spirit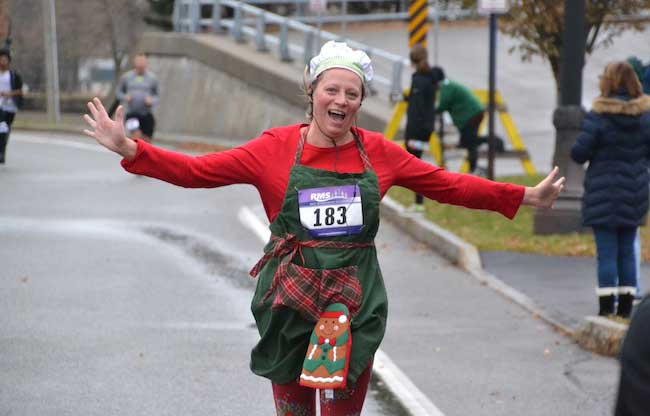 Photos by Tom Rivers
MEDINA – Heide Cornell of Sanborn is all smiles when she crosses the finish line this morning during the 5th annual Home for the Holidays 5K in Medina. Cornell is dressed as "The Baker" from a Christmas story.
Her friend, Jay Weber, dressed as the Gingerbread Man.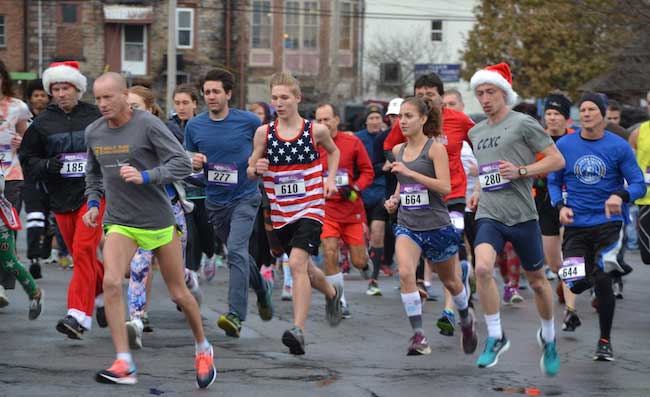 The 130 runners take off at the start of the race in the Canal Basin. Many wore Santa hats and holiday costumes. The 130 participants is the most since the race started in 2013.
Proceeds from today's race are going to Medina's LOYAL youth baseball program and a reading program at Lee-Whedon Memorial Library.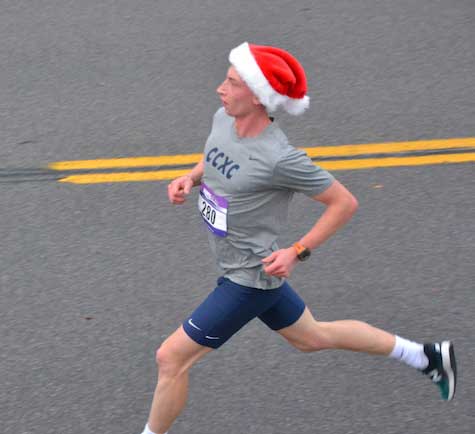 Brennan Root, 22, of Medina is in the home stretch of the race, which he won in a time of 16:45, nearly 3 minutes ahead of the second place finisher.
"It was awesome," Root said about the race. "Everyone was so supportive. The Christmas vibe is awesome."
Martha Gardner, 18, of Medina was the top female to finish in a time of 20:34.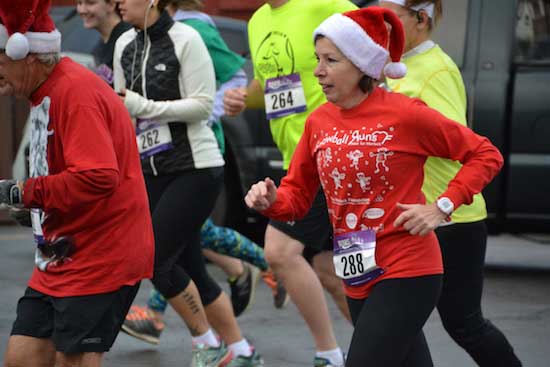 Kathleen Donhauser gets off to a good pace at the start of the race.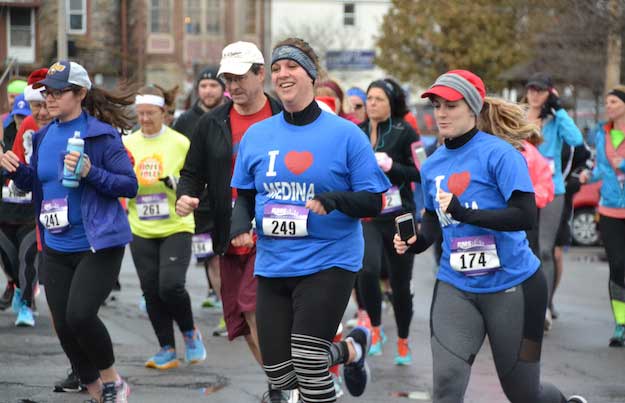 Medina natives Megan Sidari and Lauren Ickowski ran together in the race. The two friends now live in Arlington, Va. Megan is the daughter of Medina Mayor Mike Sidari and Brenda Sidari. Lauren is the daughter of Sam and Diana Barber.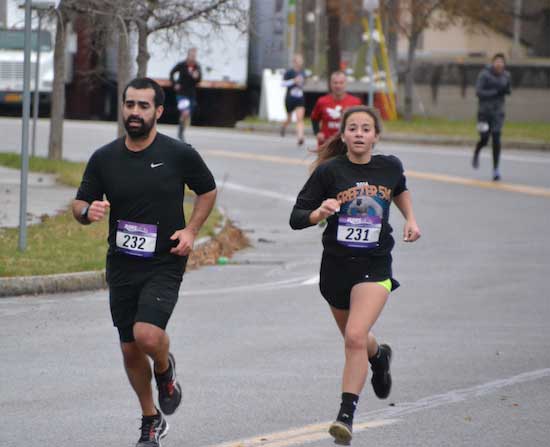 Jose Quiros, 40, and his daughter Sabrina, 15, run together near the finish. The two Medina residents both won age group awards with a time of 23:07.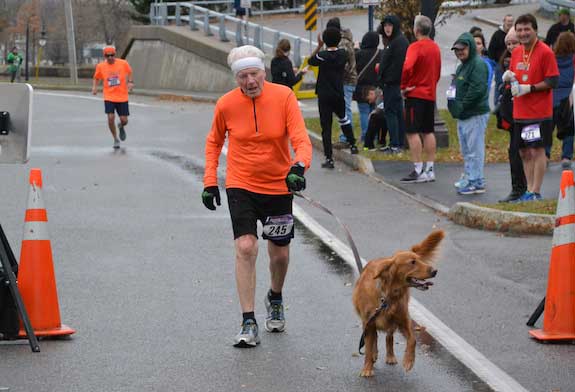 Ed Russell, 75, of East Amherst crosses the finish line with his dog, Samantha. Russell was the fastest in the 70-and-over group with a time of 31:24.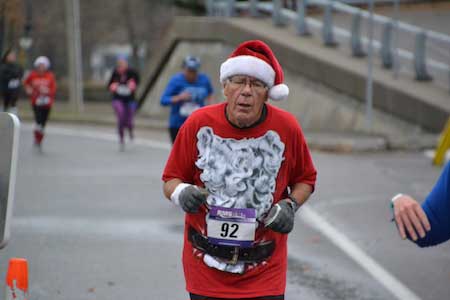 Steve Karas, 68, of Barre is in the Santa spirit during the race.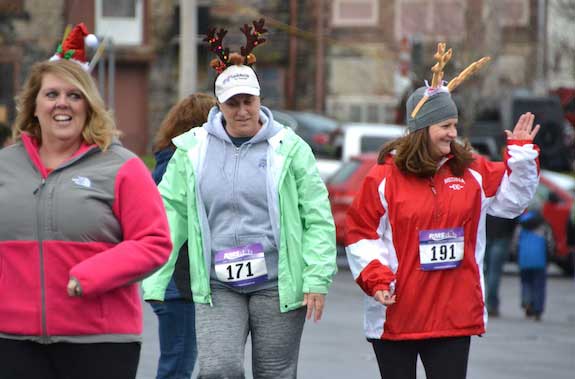 These participants wave to the crowd at the start of the race.
To see the schedule of events in Medina today for the Olde Tyme Christmas celebration, click here.