500 toys donated in one-day drive to support local kids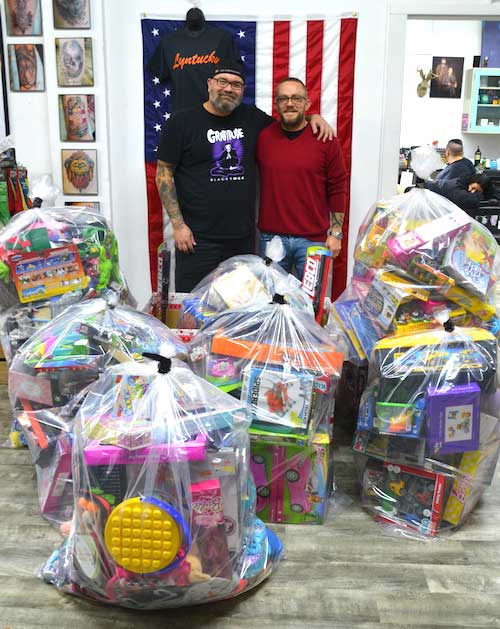 Photo by Tom Rivers
MEDINA – A one-day toy drive resulted in 500 toys being donated plus about $700. The toys were dropped off on Saturday at Canalside Tattoo on Main Street in Medina. Shawn Ramsey, left, is owner of Canalside. He is pictured with Andrew Szatkowski, organizer of the toy drive.
The toys will be given to Community Action of Orleans & Genesee and the Medina Area Association of Churches, which will distribute them to families in Orleans County.
Szatkowski put together 20 packages to entice donations of toys or $5 that will be used to buy presents. With every donation, people were given a raffle ticket for a chance to win one of the 20 "Medina Experience" packages.
Szatkowski thanked the community for their generous donations.