500-plus turn out for Beggar's Night at Albion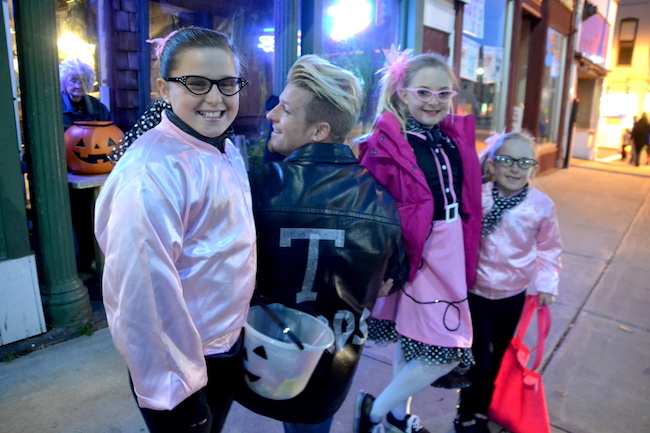 ALBION – Downtown Albion was full of superheroes, and some scary characters during Beggar's Night this evening. More than 500 kids turned out for the event in the downtown. There were also games, candy and bounce house at the Free Methodist Church.
The top photo shows Eric Flugel and these three girls dressed as the pink ladies from the movie Grease. Flugel is joined by his daughter Autumn, 10, (left) and his nieces, Liana, 10, and Alayna, 6.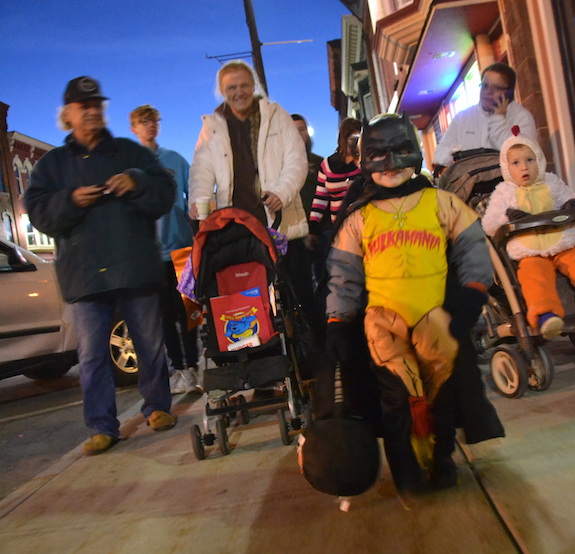 This photo shows Ethan Campbell, 3, leading a pack of candy hunters on East Bank Street. Ethan is dressed as "Bat-Hulk" which includes a Hulk Hogan shirt with Batman mask and cape.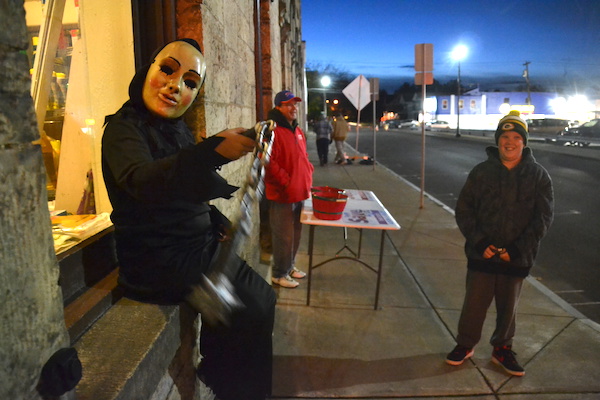 Leah Pawlak has on a costume of Annabelle, a character in a horror movie, during Beggar's Night. She is joined by her brother Tristan Lusk and their grandfather Jerome Pawlak. They are handing out candies for Pawlak's Save-A-Lot outside Family Hardware on West Bank Street.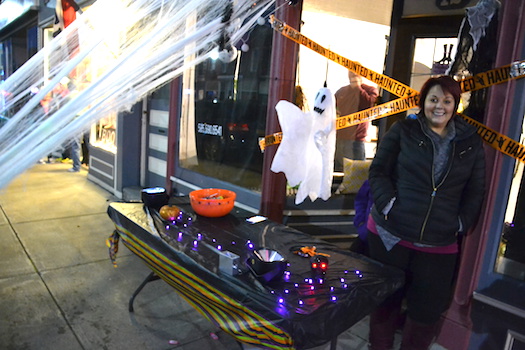 Kylie Hughson, owner of the Tease hair salon, decorated her storefront and sidewalk for Beggar's Night.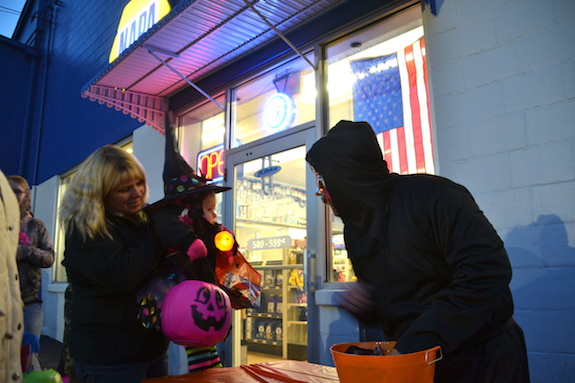 Mary Grose of Albion holds her granddaughter Rainnah Hughes, a rainbow witch, while stopping at Arnold's Auto Parts, where employee Joe DiBella handed out candy while wearing a costume.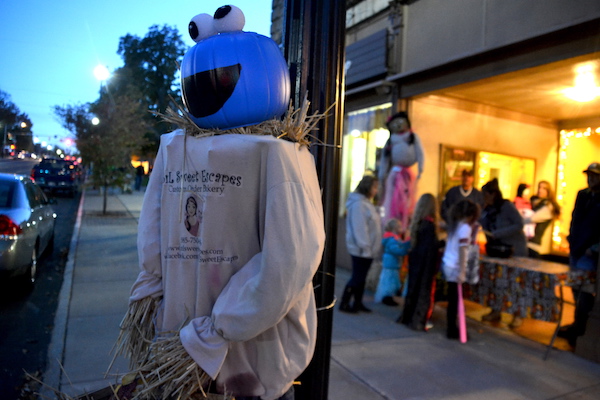 A Cookie Monster scarecrow is in front of Dance Reflections by Miss Heather, were Heather Hapeman and her family doled out candy.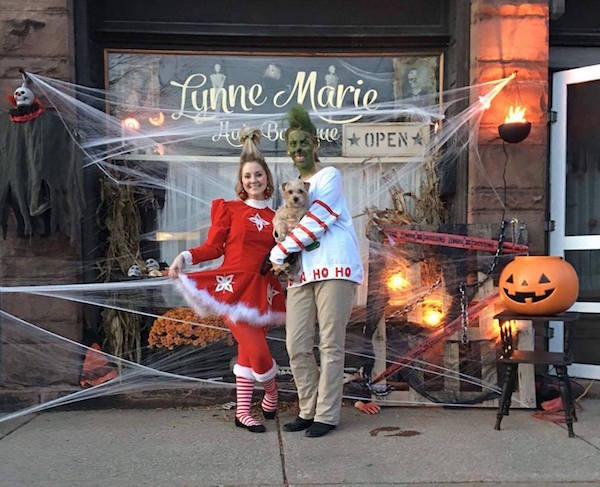 Provided photo: Gretta Smith, left, (Cindy Lou Who) and Amber Robinson (The Grinch) dressed up for Beggar's Night outside the Lynne Marie hair salon, which is owned by Robinson.