500 grieve in Albion at vigil for Brennan Moody
Community prays for healing for Sean Weis, who was seriously injured in the accident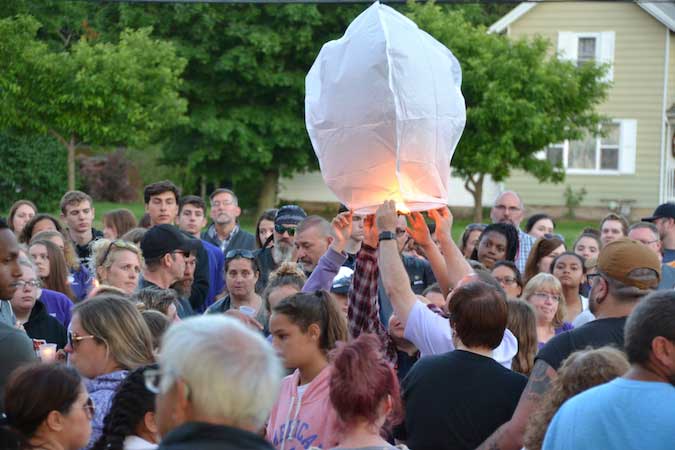 Photos by Tom Rivers
ALBION – About 500 people gathered at Bullard Park this evening for a candlelight vigil in memory of Brennan Moody, an Albion High School senior who was killed in a car accident just after midnight on Tuesday.
Brennan, 17, had many friends at school. He was very active in the music program with the band, chorus and musicals.
During the vigil at Bullard, a recording was played of Brennan singing with his father Erin Moody during last month's high school talent show. The father and son performed, "Don't Let the Sun Go Down On Me."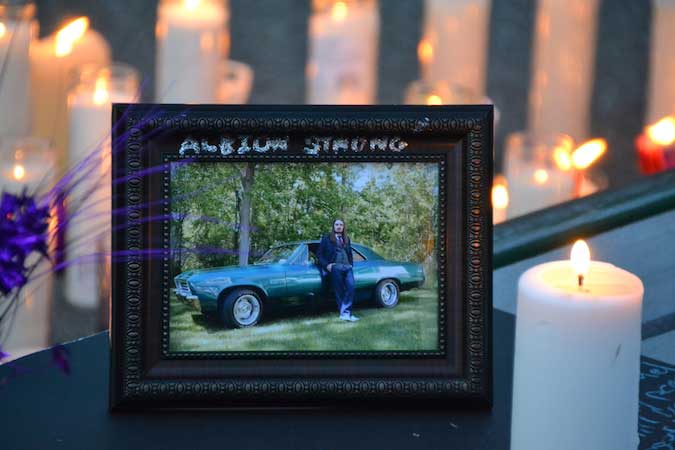 Brennan was also a kind and friendly person who reached out to everyone, especially shy students, many people said.
His parents, Erin and Rhiannon, attended the vigil.
"The whole town has been amazing," Mr. Moody said. "We appreciate all the support."
The Moodys want to help Brennan's classmates during their loss, especially the three seniors who were in the car with Brennan during the accident. Two of them were treated and released at a hospital, while Sean Weis was in the backseat of the car with Brennan and has serious injuries. He is recovering at Erie County Medical Center.
Mr. Moody said his son Brennan was "amazing" and loved to perform and be with his friends. He was at a bonfire on Monday night with several friends.
The funeral for Brennan will be 11 a.m. Wednesday at the First Presbyterian Church in Albion.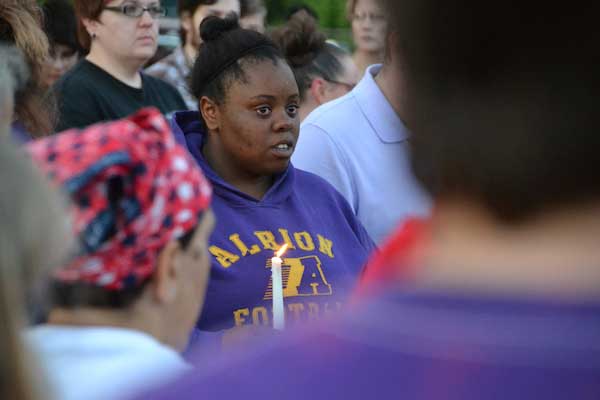 Kiara Smith speaks at the vigil, reflecting on Brennan Moody and asking people to keep Sean Weis in their prayers.
Brennan worked part-time at McDonald's in Albion. One of his co-workers, Kiara Smith, put on Facebook there would be a vigil this evening at 8 p.m. That message spread.
Kiara said she felt like the community needed to come together to share their grief. She didn't know what to expect when she arrived at Bullard. There was a big group of people.
"We want to show the families that we have their back," Kiara said.
Brennan was a hard worker and worked well with the public in his job at McDonald's.
"He worked up front with the customers," Kiara said. "He was a really happy kid."
Albion students write messages for Brennan Moody and Sean Weis during the vigil.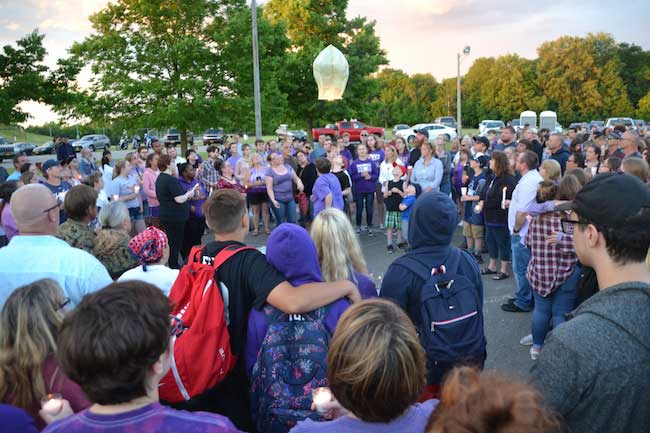 Several lanterns were released during the vigil at the park.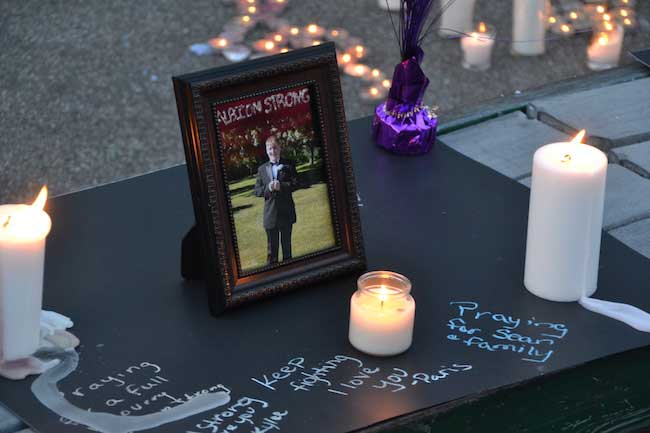 Sean Weis also is in the thoughts and prayers of many in Albion. His family said he had a surgery today that went well. He is recovering from a fractured skull, a broken neck, fractured scapula, bleeding on the brain and other injuries.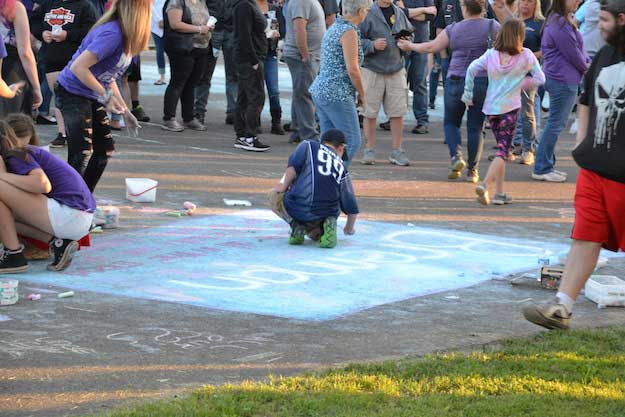 People also wrote messages in chalk for Brennan and Sean.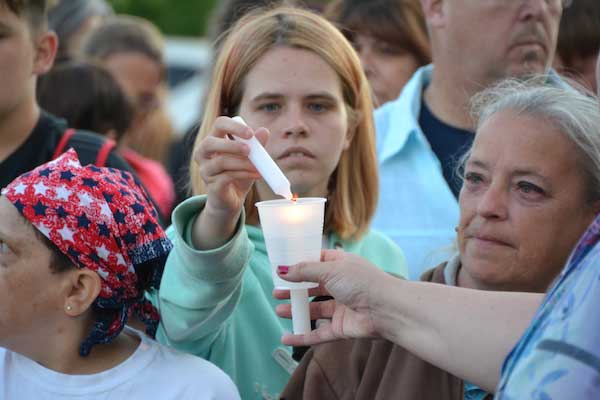 The community gathered to light candles in memory of Brennan Moody and to lift up Sean Weis, an Albion senior with serious injuries.