500 attend opening OONA concert with Dave Viterna Group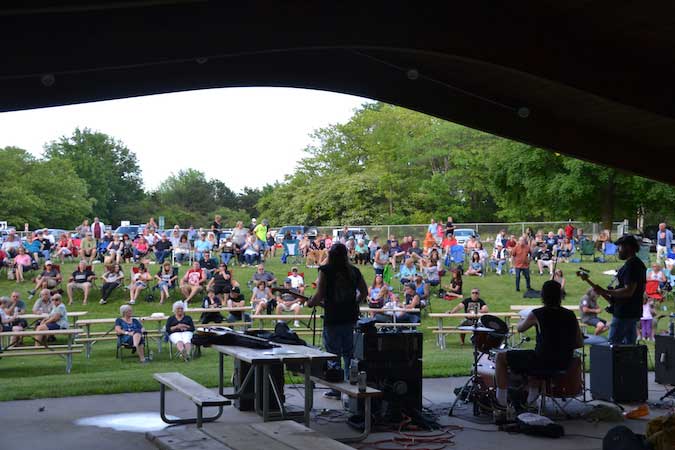 Photos by Tom Rivers
CARLTON – The Dave Viterna Group performs Tuesday evening at the Orleans County Marine Park to kick off the summer concert series. There were about 500 people at the concert. The band members on Tuesday included from left: Dave Viterna, "Scooter" Scott Felice and Marty Hobbs.
The park is located on Route 98 in Point Breeze along the Oak Orchard River.
This is the 10thseason of concerts organized by the Oak Orchard Neighborhood Association. The rest of the concert calendar includes The Kid Kurry Band on July 9, The Who Dats on July 16, MAC on July 23, Jonesie & the Cruisers on July 30 and The Brick Band on Aug. 6.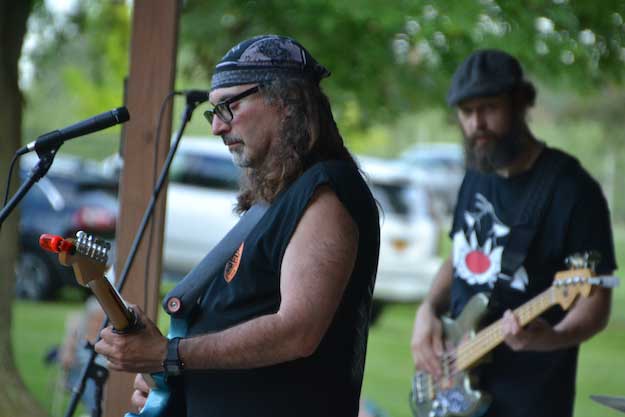 Dave Viterna is the front man for the band, singing and playing the guitar. Marty Hobbs is in back as the bass guitar player.
The Oak Orchard Neighborhood Association uses proceeds from the concerts to give back to community organizations. Last year OONA divvied up $4,000 to seven community groups, said Jim Buckley, OONA's president.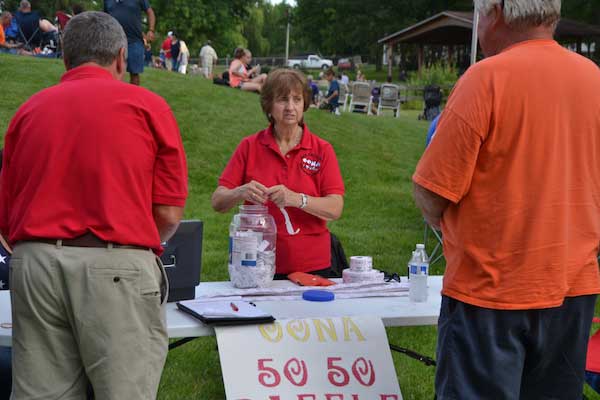 Marlene Serow sells 50/50 raffle tickets for OONA.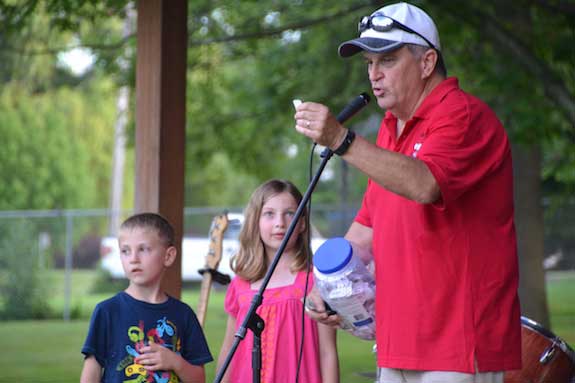 Patrick Furlong of OONA calls out the winning raffle tickets, which were picked by his grandchildren, Charlie and Nora. Instead of the usual 50/50, where OONA keeps half and the sole winner gets the other half, OONA picks two winners who each get 25 percent of the pot. The winners last night each received $202.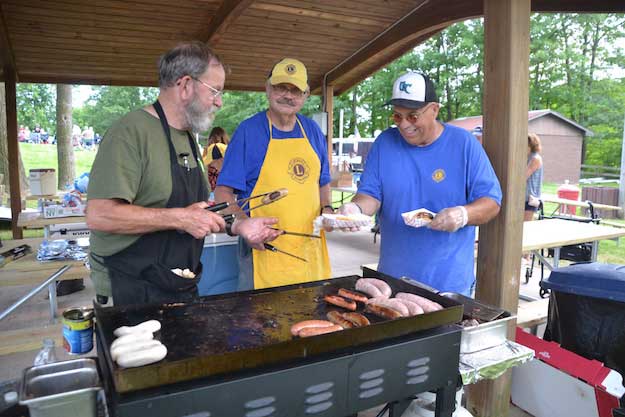 The Clarendon Lions Club is back selling grilled items and other food. From left include Kevin Johnson, Roger Boynton and Brian Collins.