500 attend kick off program for summer reading at Lee-Whedon in Medina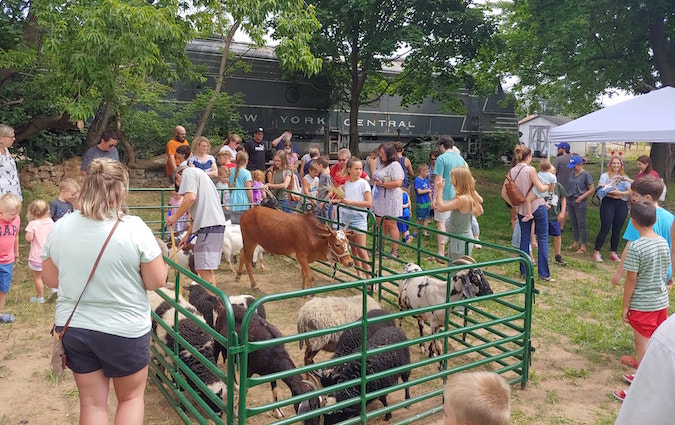 Photos courtesy of Lee-Whedon Memorial Library
MEDINA – Lee-Whedon Memorial Library had a petting zoo outside the library today to kick off a summer reading challenge, "Tails & Tales."
The library held the petting zoo at a vacant lot it owns on North Avenue. About 500 people welcomed the chance to meet the animals and kick off a summer reading challenge.
The activities today also included tie-dye bags and eating pizza from Dubby's Wood Fired Pizza. There will be ab outdoor family movie, Madagascar, shown later tonight at 9:30 p.m.
Spirit Wind Farm of Sanborn brought kangaroos for the event. Kristine Mostyn (center) is the Lee-Whedon director and Samantha Covis, right, is the assistant director. They meet some of the kangaroos.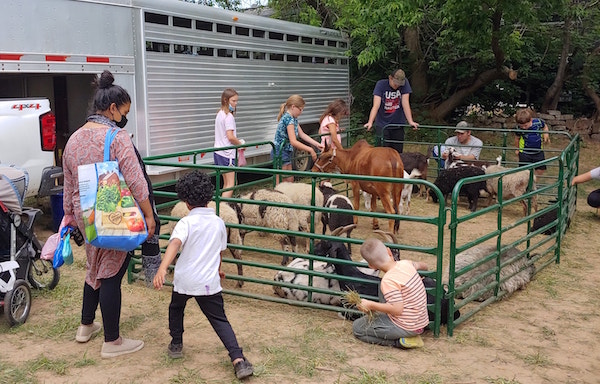 Last year's summer reading challenge didn't include in-person activities. This summer there will be many in-person programs, both inside and outside the library.
Some of the bigger events planned this summer include:
Outdoor Movies: July 16 & 30, Aug. 13 & 27 at 9 p.m.
Wolcottsville Wildlife Rescue on July 28 at 11 a.m.
Hawk Creek Wildlife on July 29 at 1 p.m.
Cris Johnson presenting "Horror in the Library" on August 3rd at 1 p.m.
There are online reading challenges on Beanstack. Click here for more information.