500 attend Family Fun Day at Butts Park in Medina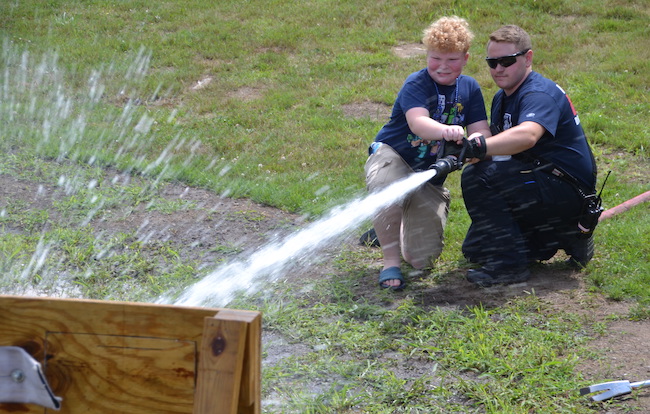 Photos by Tom Rivers
MEDINA – Josiah Morton, 12, of Medina hoses down targets with help from Medina firefighter Bailey Schubmehl during the fifth annual Family Fun Day on Saturday at Butts Park.
The event was attended by about 500 people, who enjoyed free food, live music, bounce houses and the chance to meet local agencies. There were also giveaways of back-to-school supplies.
Second Church True Disciples of Jesus Christ A.G. took the lead the organizing the event, with assistance from the Calvary Tabernacle Assembly of God and Alabama Full Gospel Fellowship.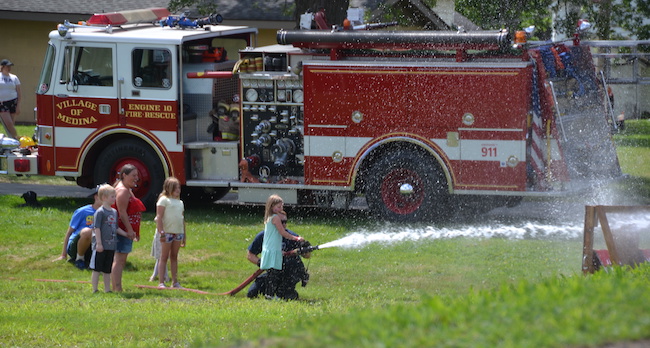 Firefighters were busy letting kids try to aim the hose at the targets. The Medina Police Department also did a K-9 demonstration.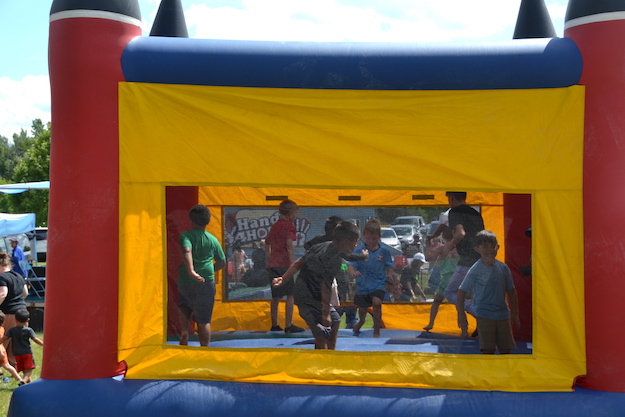 These kids enjoy one of the bounce houses at the park.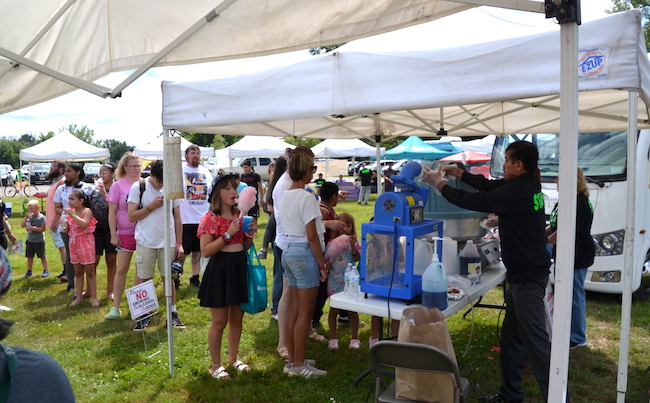 There was a long line for cotton candy.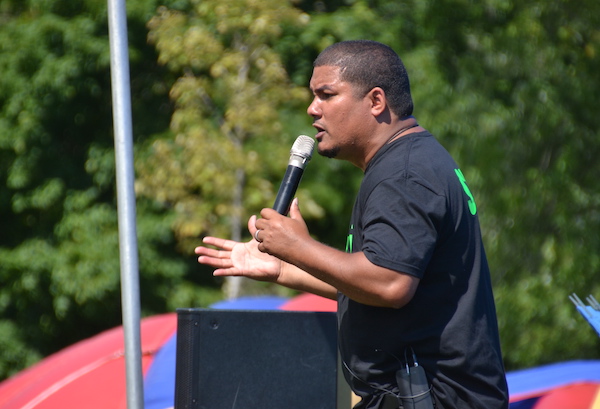 Jovannie Canales, senior pastor at Second Church True Disciples of Jesus Christ A.G., addresses the crowd in a message entitled, "Not ready but willing." Canales said people often don't feel prepared when they are going through hard times or transitions. He urged people to trust God in the process.
Two people were baptized and three made public commitments to God during the event on Saturday.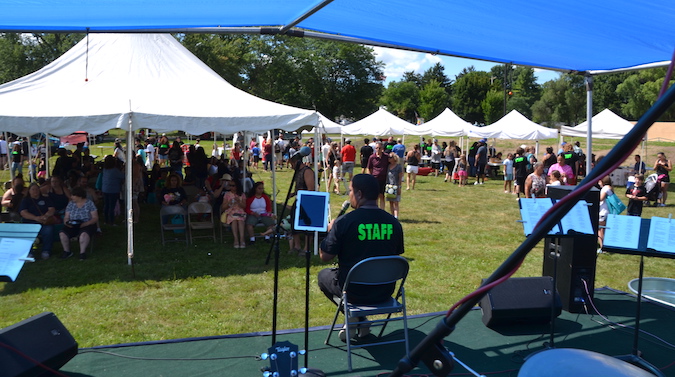 Jovannie Canales addresses the group near the end of the three-hour fun day at Butts Park.
"We're so blessed to serve the people in the community," Canales said. "It's bringing the church outside the four walls."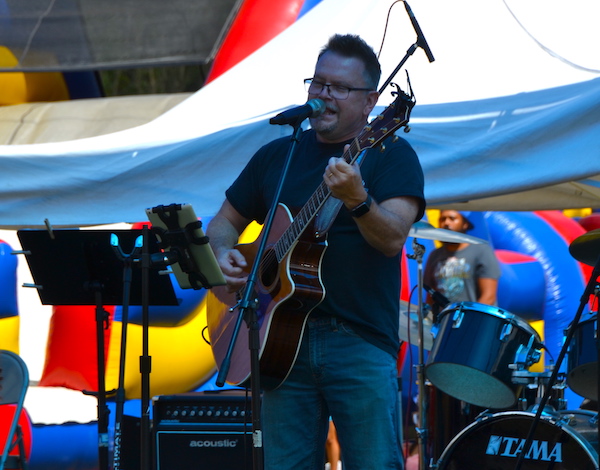 Russ Peters, pastor of Alabama Full Gospel, sings during the event. This song is entitled, "I Need You." Peters performed the song previously when he was part of the band, PS 100.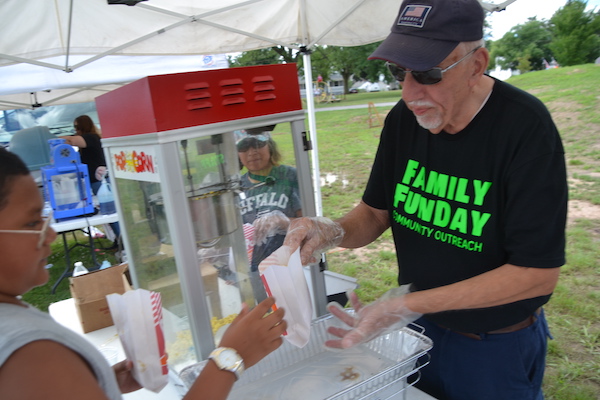 Vince Iorio, recently retired pastor at Calvary Tabernacle, serves bags of popcorn.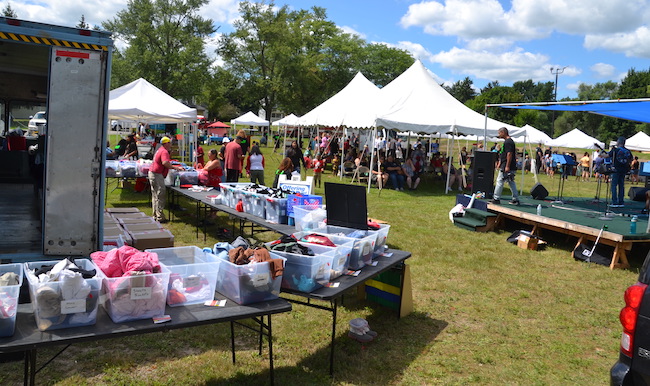 Jack Burris of the Hands 4 Hope ministry had many options for free clothing.