500 'Albion Strong' shirts sell to help grieving family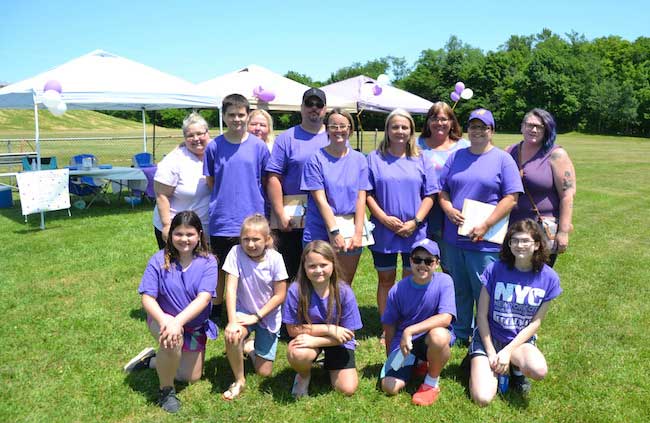 Photo by Tom Rivers
ALBION – This group of Albion community members took orders for 500 T-shirts that say, #Albion Strong with a purple eagle, the Albion school mascot.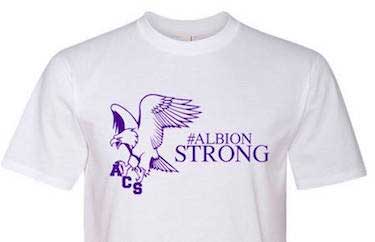 Proceeds from the sale of the shirts will go to the Moody family, who are grieving the loss of Brennan Moody, 17, from a car accident. Brennan was a very well-liked Albion student who was to graduate on Friday with about 150 other classmates.
The volunteers took orders for the shirts today at Bullard Park from 11 a.m. to 1 p.m. D.J. Button of Digital Ink Arts in Albion is pushing to have the shirts ready to be distributed at the park on Thursday from 6 to 7 p.m.
There will be another delivery at Bullard on Sunday, June 30, from 2 to 3 p.m.
Kelly Brannan headed the effort to have the shirts made in time for Friday's graduation. Brannan's son Gage is an eighth-grader with Brennan's brother Jackson.
"We just wanted to bring the community together," Mrs. Brannan said.
There may be an additional order for shirts at another time.
Many people also donated today to the family of Sean Weis, who was seriously injured in the accident.