50 volunteers joined in United Way's Day of Caring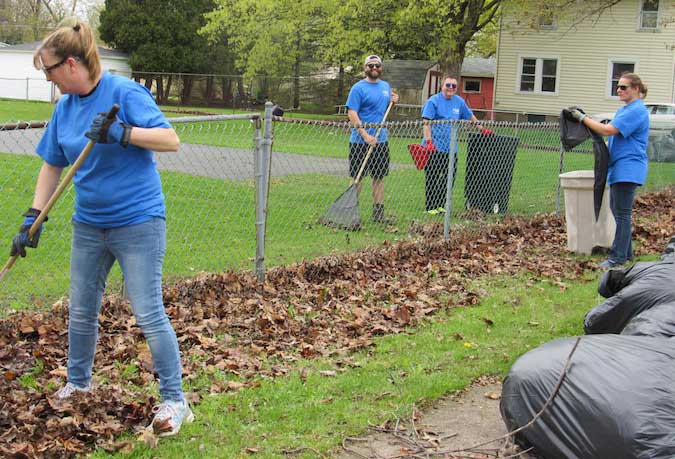 Photos by Ginny Kropf
Employees of Baxter Healthcare in Medina clean up the lawn at Head Start on Ensign Avenue in Medina. From left are Tammy Pogel, Tim Ingrassia, plant manager Kevin Foley and Melinda Pitcher. Foley said it was great to get out in the community and show support.
About 50 volunteers worked on service projects today for the United Way's annual Day of Caring. Volunteers are doing projects at the Cornell Cooperative Extension, Hospice of Orleans, Camp Rainbow, Community Action sites in Albion and Medina, and in Lyndonville at the village garden on Main Street and Patterson Park.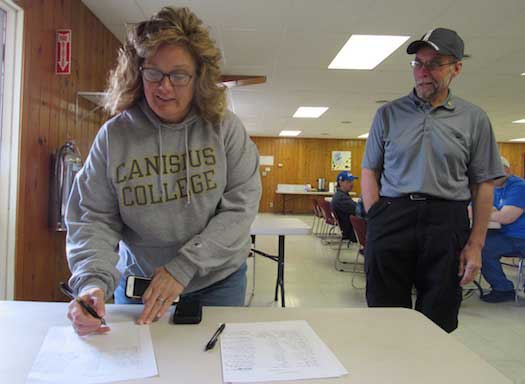 Dean Bellack, right, director of Orleans County United Way, watches as Jackie Gardner, a board member, signs in for Day of Caring at the Orleans County 4-H Fairgrounds.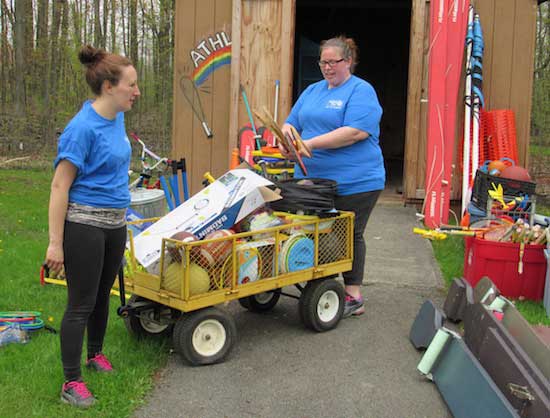 Lacy Regling, left, and Allison Stanley, employees of Baxter Healthcare, clean out a shed at Camp Rainbow during Day of Caring. The ladies said they enjoyed helping and would do it again.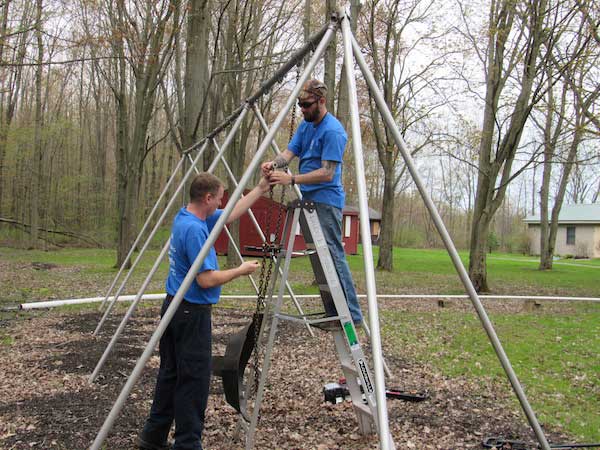 Creig Shockley, left, and Brian Hosmer, both Baxter employees, repair and put up swings at Camp Rainbow. Four more Baxter employees painted cabins, while another cleaned the bathrooms.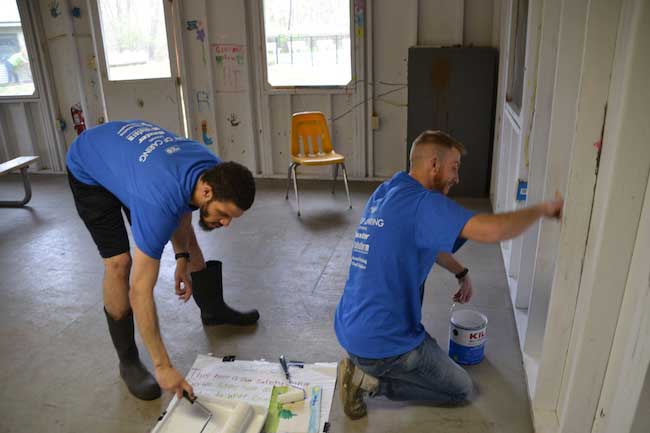 Photos by Tom Rivers
Nick Peterson, left, and Michael Schroder, both of Baxter, paint the arts and crafts cabin at Camp Rainbow.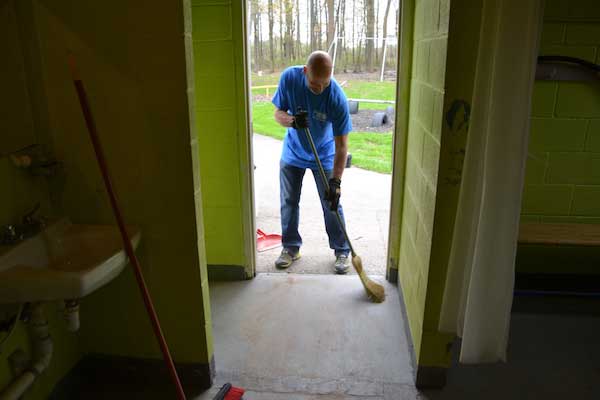 Brett Sobieraski of Kent, a sergeant with the Rochester Police Department, sweeps out one of the bathrooms by the swimming pool.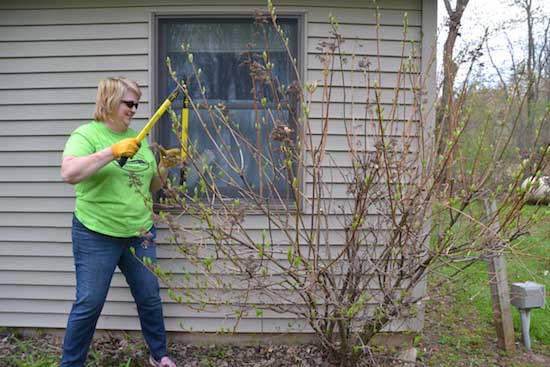 Heidi Truschel, community relations manager for the Arc of Genesee Orleans, trims a bush at Camp Rainbow.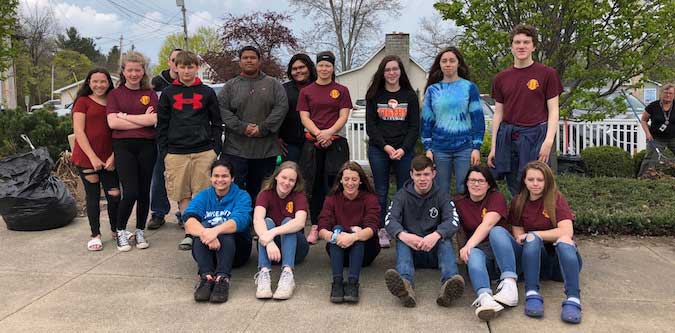 Photo courtesy of Teri Woodworth
There were 15 students from the Lyndonville Lions Club's Leo Club who helped clean up the village garden on Main Street and village's Patterson Park. The students were part of the Day of Caring because United Way funds support the Yates summer recreation program.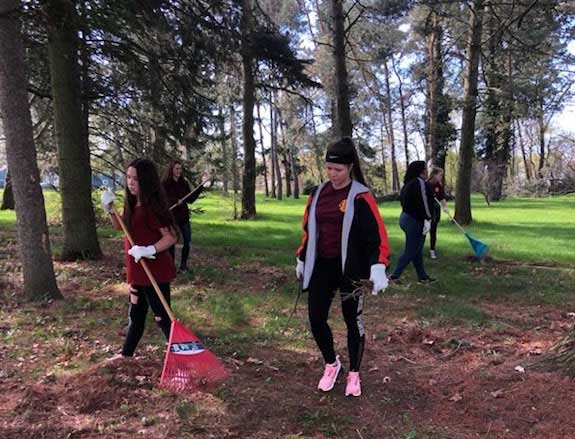 Photo courtesy of Jason Smith
Lyndonville students rake and pick up debris at Patterson Park.