50 graduates recognized at Lyndonville commencement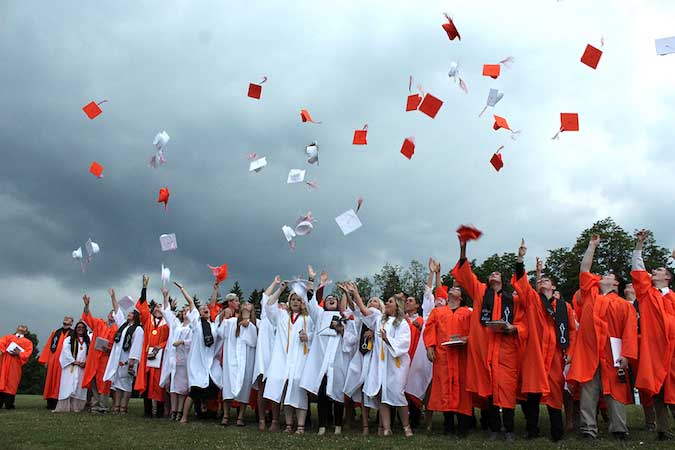 Photos by Jennifer Merkel of Monroe 2-Orleans BOCES 2
LYNDONVILLE – The new graduates at Lyndonville Central School toss their caps after commencement Friday evening.
Lyndonville celebrated its 78th commencement exercises and honored 50 graduates. The ceremony took place in the Stroyan Auditorium.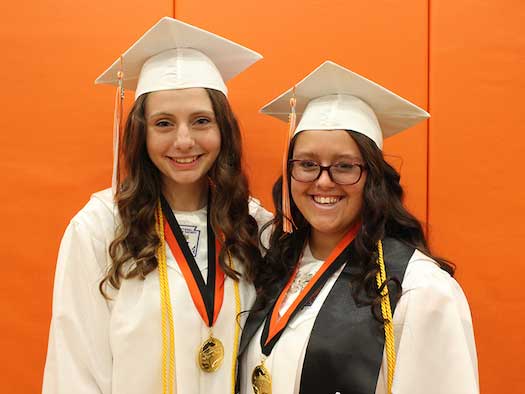 Class of 2018 Valedictorian Paige Gardner, left, and Salutatorian Mercedes Benedict led the class in academics.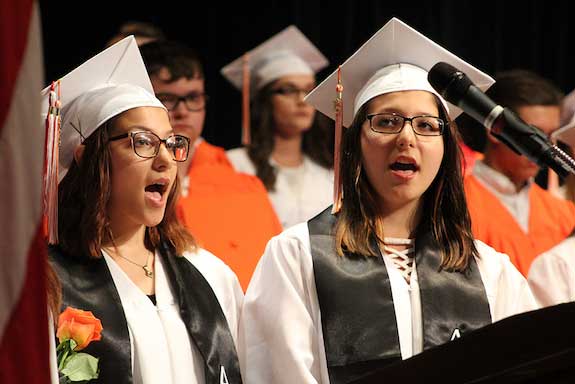 Angela Wachob and Ariane Wachob lend their voices to the singing of the National Anthem to begin the ceremony.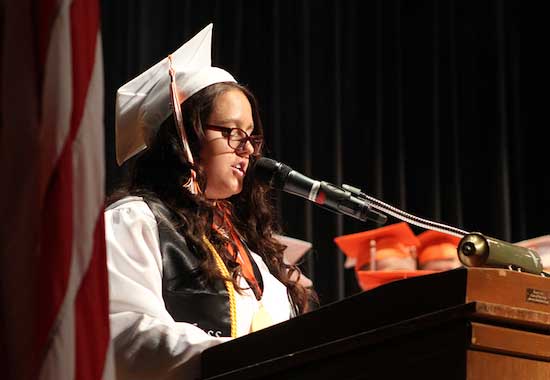 Salutatorian Mercedes Benedict began her speech expressing thanks to all of the important people in her life.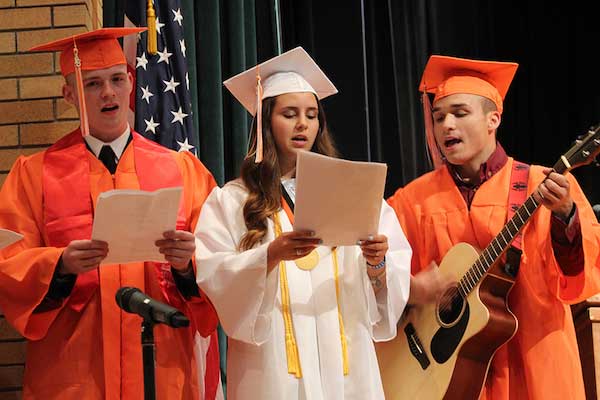 Christopher Clark II, Miranda Lembcke and Reese Ledford were part of a performance of "Have it All" by Jason Mraz.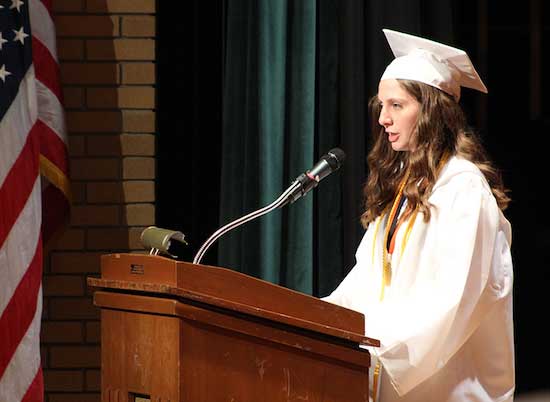 Valedictorian Paige Gardner addresses her peers and audience members during the ceremony.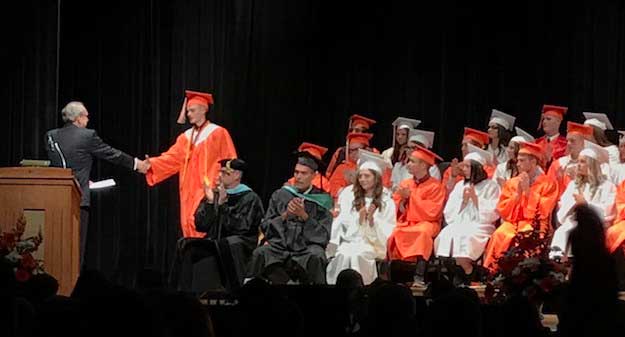 Photos courtesy of Amy Lewis
Darren Wilson of the Lyndonville Area Foundation congratulates Brody Brown for winning the Directors Award and scholarship.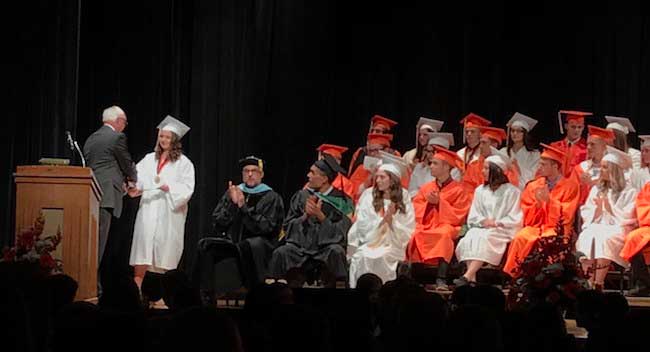 David Cook presents Mariah Grabowski the Trevor T. Cook Memorial Scholarship on behalf of his son who was a decorated Marine sergeant killed in a training accident.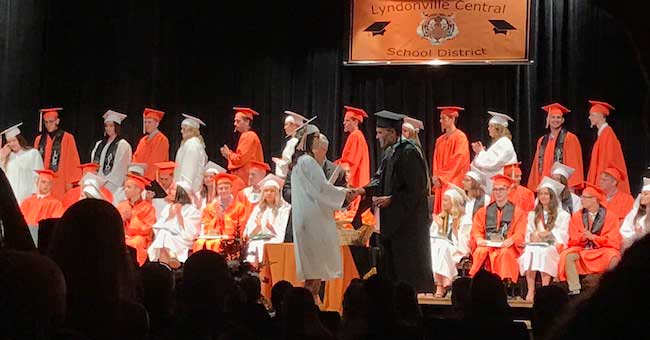 Superintendent Jason Smith congratulates Josephine Joy. Smith also addressed the Class of 2018. "Put your best effort into everything. You can persevere if you put your mind to it. Stay hungry, stay humble." He shared the story of how the Brooklyn Bridge was built. He used this analogy to reinforce how dreams that seem impossible can become real with drive. Do not be defeated by circumstances, he said. Overcome challenges to achieve success. He gave each graduate a small replica of the Brooklyn Bridge.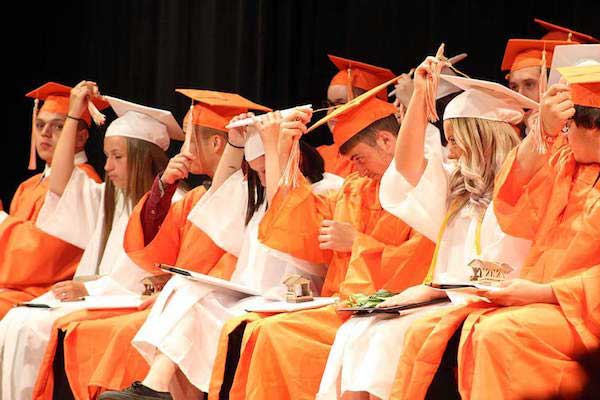 The graduates move their tassels to signify the end of their high school careers and start of the next chapter in their lives.