5 students from Orleans participate in Area All-State music festival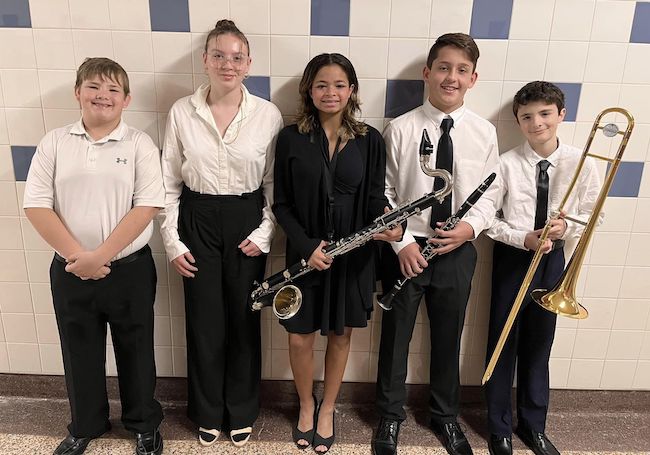 Provided photos
BLOOMFIELD – Five students from Orleans County participated in the Jr. High Area All-State music festival on Friday and Saturday at Bloomfield Jr./Sr. High School.
Pictured form left include two Lyndonville in the Mixed Chorus: Safia Delobbe-Scott, soprano, and Greyson Romano, tenor. From Holley in the Wind Ensemble include Layla Jones, bass clarinet; Aidan Kelley, clarinet; and Harrison Flanagan, trombone.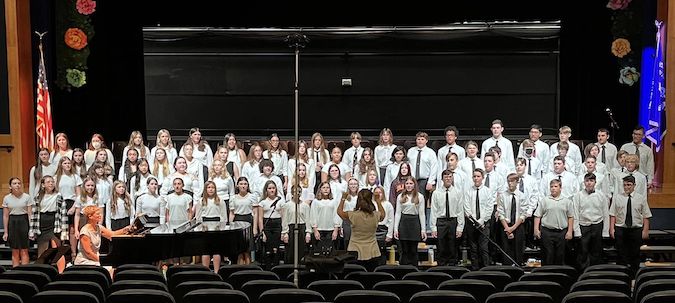 This was the first Area All-State festival NYSSMA (New York State School Music Association) zone 2 has hosted in several years because of Covid.
To be accepted into these select groups students must perform a NYSSMA solo at solo festival and receive a top score. They are selected from a pool based on their score and teacher recommendations.
Zone 2 covers schools from Lyndonville to the other side of Wayne County.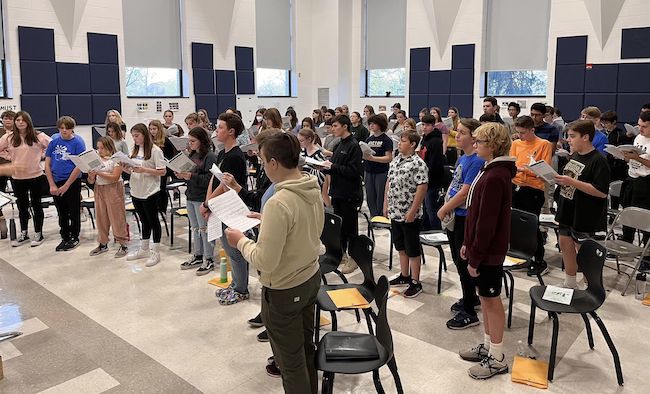 The students practice for their concert.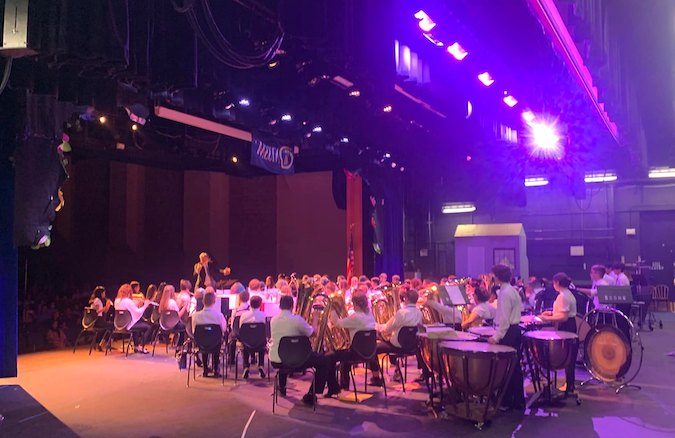 The band performs at the Jr. High Area All-State music festival in Bloomfield near Canandaigua.