5 roads closed in Orleans due to high waters, flooding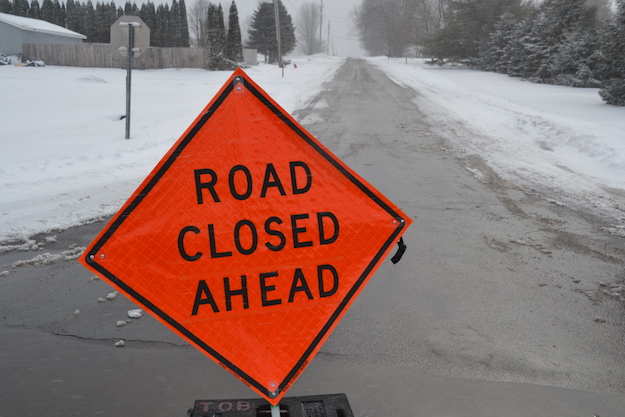 Photo by Tom Rivers
BARRE – The Town of Barre Highway Department has closed Hill Road, between West Barre and Gillette roads, due to flooding and highwaters today.
It is one of five roads in Orleans County closed due to the flooding from the melting snow and rainfall.
Other roads that are currently closed to traffic include Yates-Carlton Townline Road, between Kendrick Road and Route 18; Angling Road in Yates, between Mill and Marshall roads; Hulberton Road in Murray, between the canal and Philipps Road; and Baker Road in Carlton, between Kent and East Kent roads.
Local fire departments also have been called for 24 basement pumping details since 1 p.m. on Thursday, an Orleans County dispatcher said this afternoon.