5-plus inches of rain falls in Albion, Medina
Firefighters are busy pumping flooded basements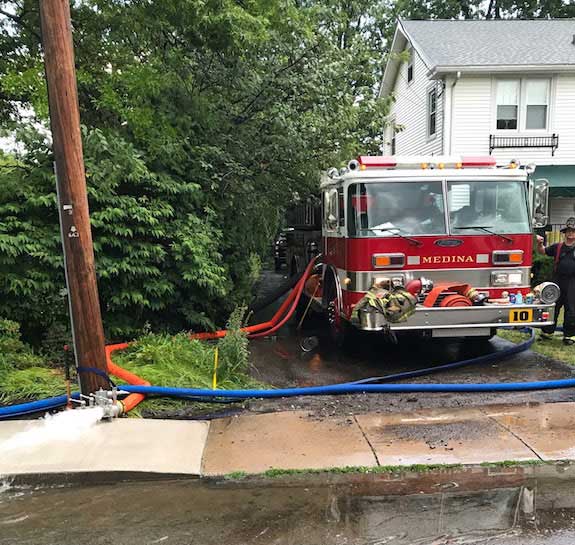 Photos courtesy of Justin Niederhofer
MEDINA – The Medina Fire Department pumps out a basement from Beach Street. There was flooding in Medina and Albion especially this afternoon after at least five inches of rain fell.
Medina firefighters had about 100 calls to pump out basements, including some with several feet of water.
Firefighters from Lyndonville, Shelby, East Shelby and Ridgeway were assisting with the pumping efforts.
The Albion Fire Department also has been busy pumping water from basements.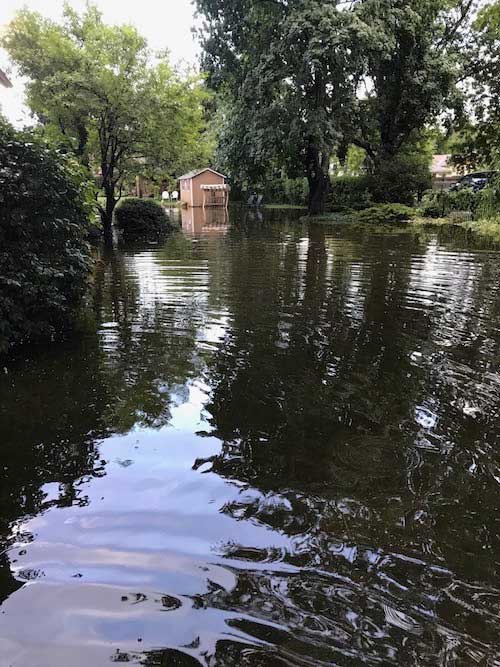 This photo shows a flooded backyard on Beach Street.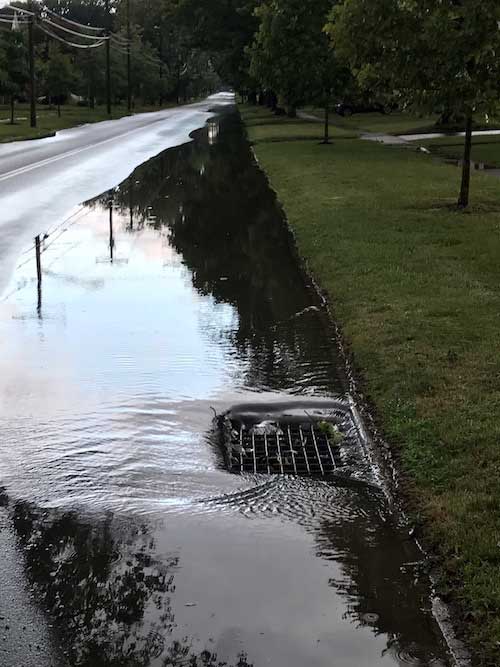 Part of West Center Street is flooded as water pours into a storm drain.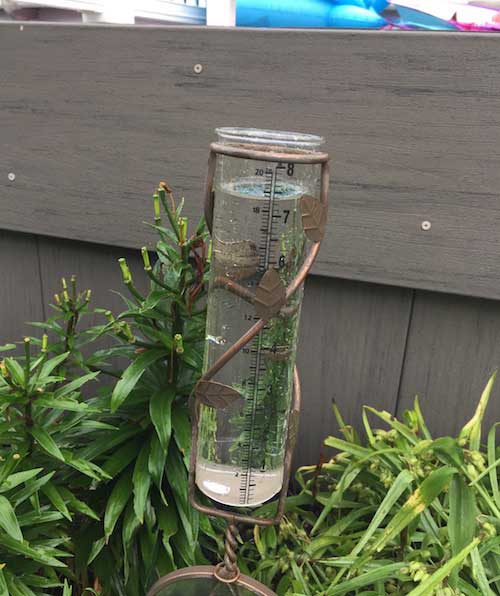 Photo courtesy of Dale Banker: This rain gauge showed that more than 7 inches of rain fell in Medina.