5 more bronze statues added to lock tender tribute
Lockport display celebrates 19th century canal workers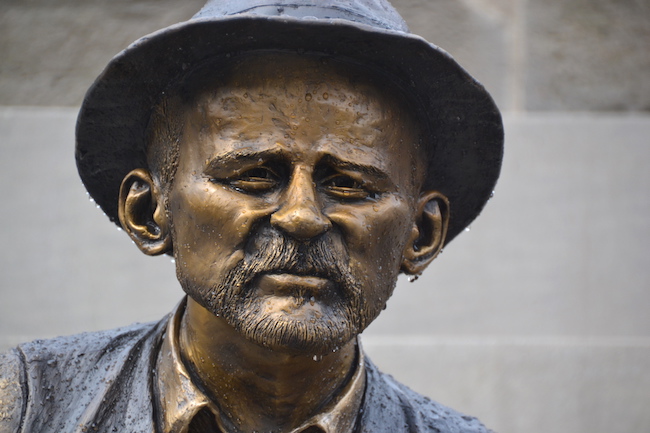 Photos by Tom Rivers
LOCKPORT – The top photo shows one of five new bronze statues that will be dedicated on Saturday morning in Lockport at 10 a.m. It is phase two of a life-size Lock Tenders Tribute Monument in Lockport. This statue is of Ira McCoy, a lock tender who lived on Juniper Street in Lockport. He lived from 1859 to 1943 and also owned a book-binding business and was a Lockport city alderman.
Some of the descendants of the tenders are expected at Saturday's 10 a.m. dedication.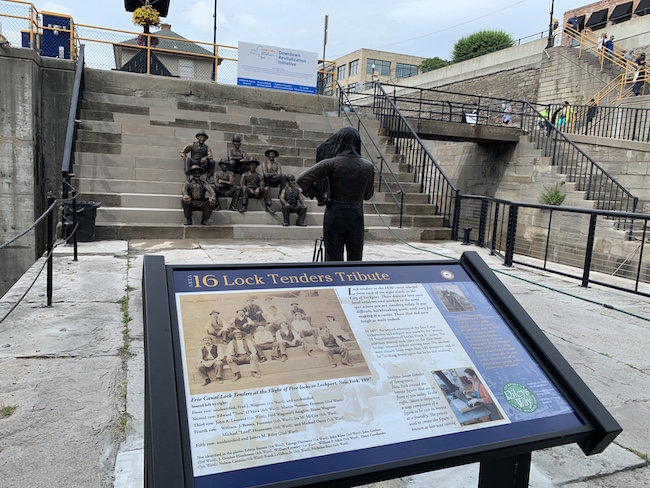 The Lock Tenders tribute now includes eight bronze statues with six more to come. The statues are based on a photo of the tenders in 1897.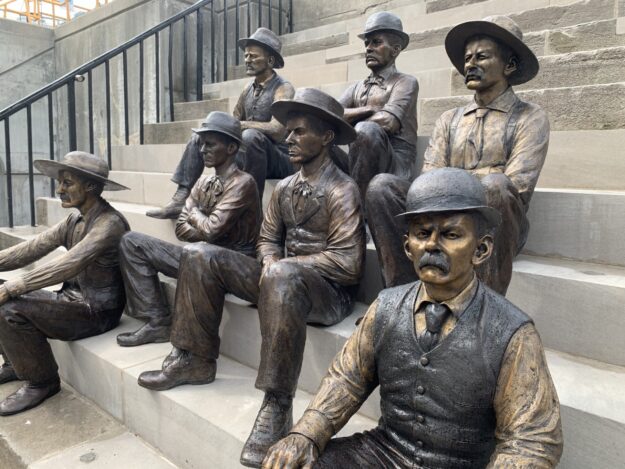 Susan Geissler, an artist from Youngstown, has created the statues of the tenders. There are currently seven statues of the tenders and the photographer, Frank B. Clench. The display will add a statue of the girl in the photo who was a daughter of one of the tenders, and five more of the lock workers.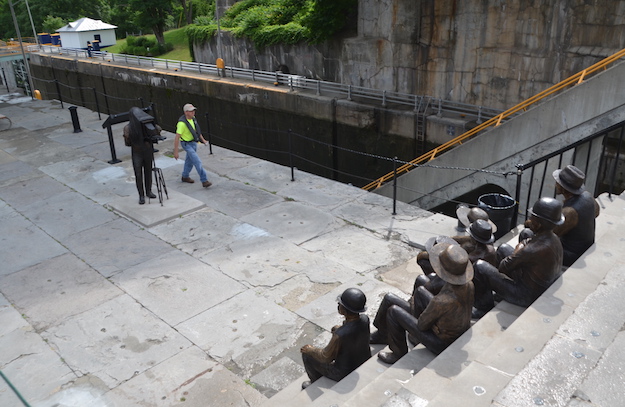 The statues are installed on the stairs in the Lockport Locks where the tenders were photographed nearly 125 years ago.
The lock tenders were picked in the 1890s from the eight wards in the City of Lockport. The ones in the photo are local residents who worked in the same spot on the steps where the bronze figures are located.
"It was difficult backbreaking work, with very few making it a career," according to an interpretive panel at the site. "Those that did were tough as nails indeed."
The lock tenders worked 12-hour days and were responsible for opening and closing the locks so boats could pass through safely. They also worked on maintenance at the site.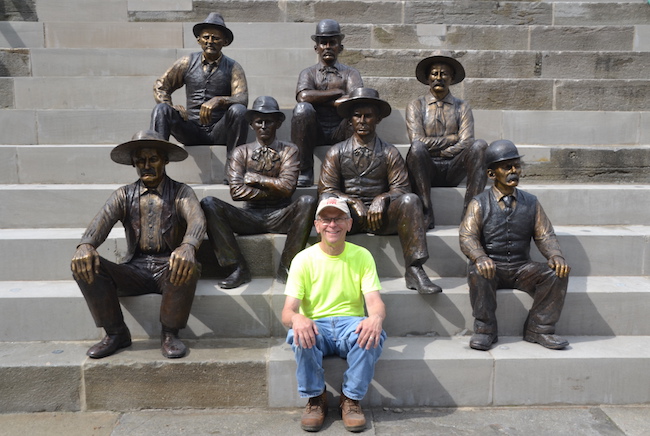 David Kinyon, president of the Lockport Locks Heritage District Corp., sits with the statues on Thursday morning. He said many people stop by each day to get their photos with the statues. He loves to see people interacting with the figures.
"People love to come here and hang out with them," he said about the statues. "They come down here and sit with them."
The entire 14-piece monument is a $1.4 million project. The remaining six statues should be in place well before the 200th anniversary celebration of the opening of the Erie Canal, a 363-mile-long canal that opened in 1825. Kenyon said the lock tender display is part of an effort to make the locks a bigger destination and tourism attraction.

The new statues include the likenesses of Fred Wagoner, left, and John Leonard.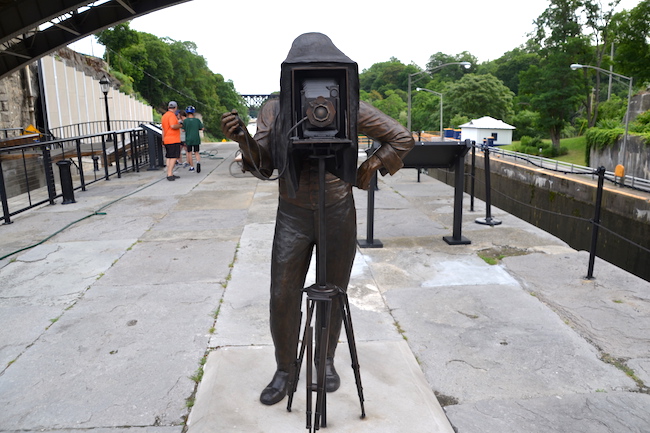 Artist Susan Geissler created a statue of photographer Frank B. Clench at work in 1897. His photograph of the lock tenders inspired the display of bronze statues.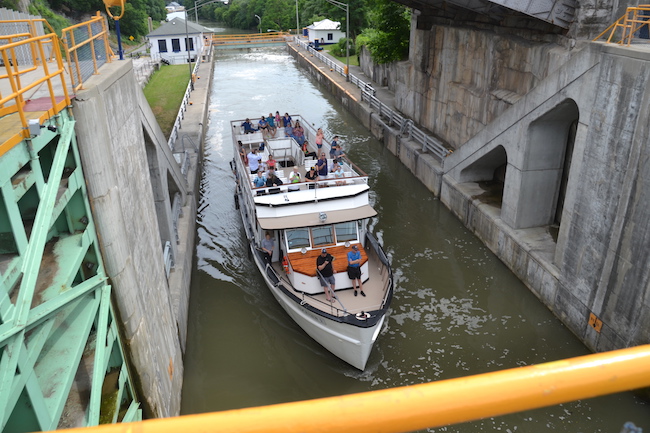 This boat passes through one of the locks in Lockport on Thursday morning. The boat would be raised up in the water. Click here to see a video of the boat passes through a lock.