450 feet of AquaDam placed at Oak Orchard on the Lake
Another AquaDam headed to Ed Rose Shores in Kendall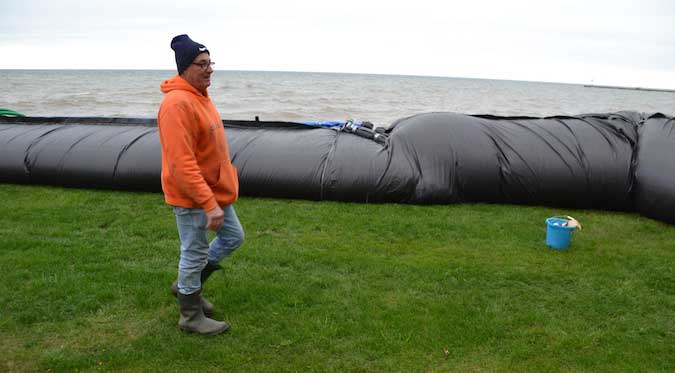 Photos by Tom Rivers
POINT Breeze – Mike Walsh walks by the AquaDam that was put in his yard today by the State Office of Fire Prevention and Control.
Walsh has lived at Oak Orchard on the Lake in Carlton the past 22 years. Lake Ontario has been steadily rising this spring and the waves are already crashing over a new breakwall that was put in for him and his neighbors last year.
Walsh said the breakwalls have better secured the property for likely flooding this year, compared to the high lake levels in 2017. That year Walsh put in 4,000 sandbags to try to fend off the high waters.
"We were hoping this wouldn't happen again," he said.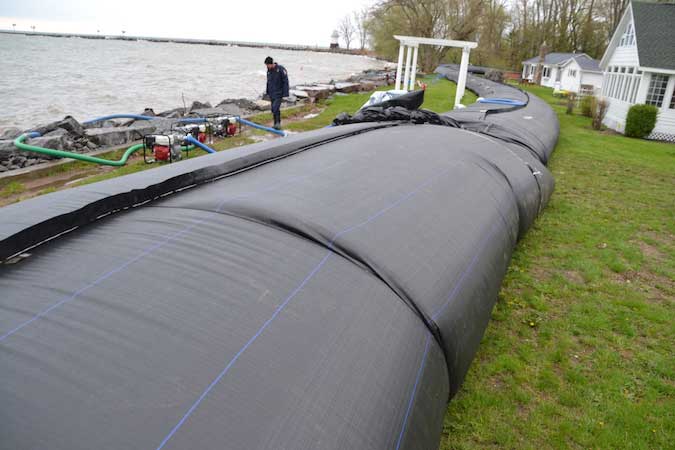 J.P. Przybychen of the State Office of Fire Prevention and Control checks pumps for the AquaDam. Przybychen and three co-workers from OFPC started spreading out the AquaDam about 8:30 this morning. He estimated at 3:30 p.m. today it had about one more hour to go before it was full.
The AquaDam is 450 feet long and is in three sections, two at 100 feet and one at 250. Inside are two tubes or "bladders" that are like thick garbage bags, which are wrapped in the thick outer layer of rubber.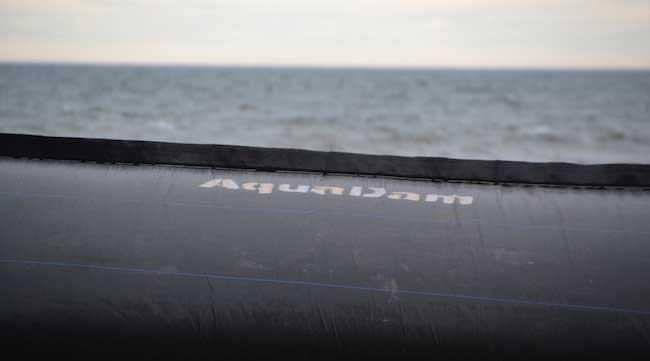 The AquaDam will likely stay all summer and into the fall, until the lake levels go down.
Another AquaDam will be placed in Kendall in the next few days by a section of Ed Rose Shores, pending delivery of the AquaDam, said Dale Banker, director of emergency management for Orleans County.
He reached out to the state about the availability of the AquaDams.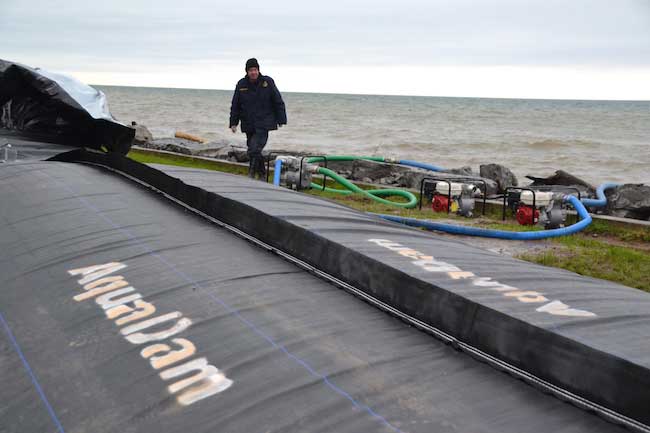 When the Aqua Dams are no longer needed, the water will be pumped back into the lake.
In addition to the AquaDams, the National Guard has been in Orleans County the past two days filling sandbags. They placed about 1,000 at th Green Harbor Campground and Marina.
Walsh, the Oak Orchard resident, thanked the local and state officials for putting the AquaDam in place.
"This will do the job," he said.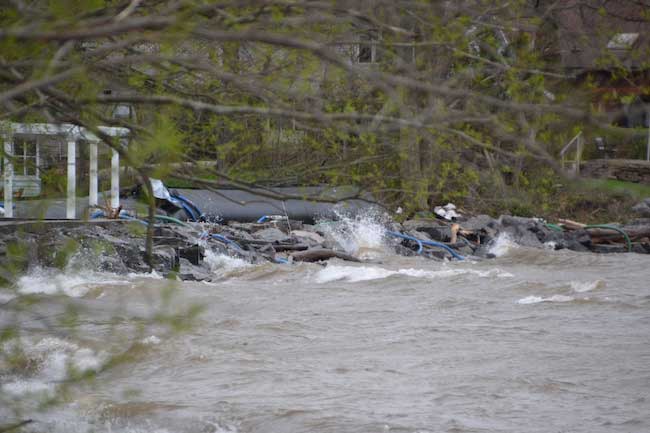 The waves crash against the breakwalls at Oak Orchard on the Lake this afternoon. The AquaDam provides a big layer of protection from the invading water.