42 graduate from Lyndonville on Friday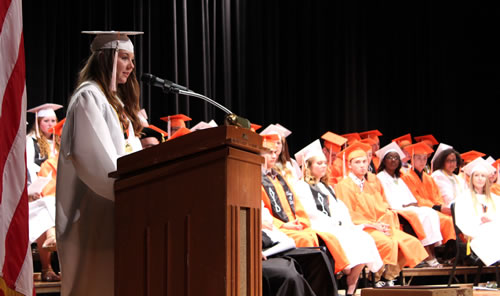 Provided photos
LYNDONVILLE – Lyndonville Central School celebrated commencement Friday when 42 seniors graduated. Jasmine Plummer, valedictorian of the Class of 2016, delivers her speech.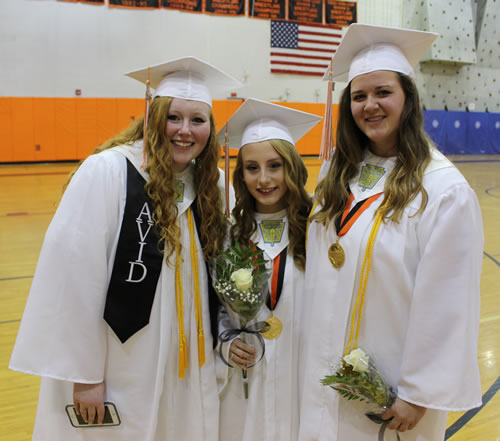 This trio of new graduates includes, from left: Amanda Blackburn, Rhiannon Burgess and Jessica Harling.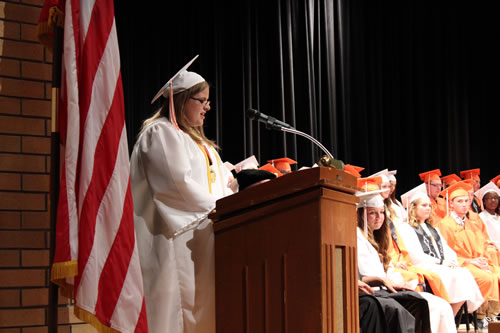 Jenna Doran, the class salutatorian, gives her speech at the Stroyan Auditorium.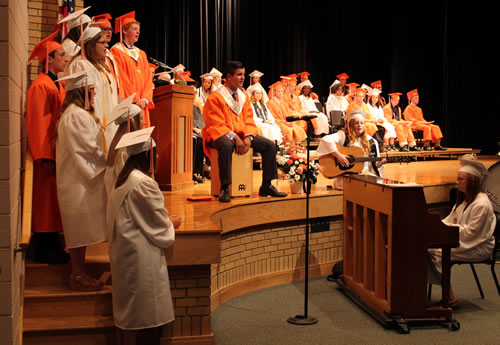 Graduates, including Thomas Follman, center, sing during the commencement program on Friday.