Oversize load makes it to canal and heads east to Navy base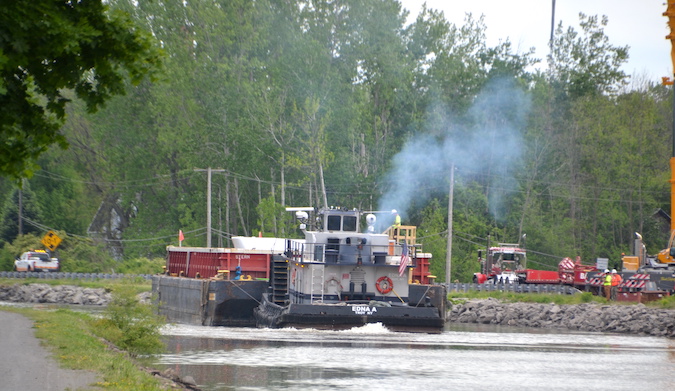 Photos by Tom Rivers
ALBION – The tugboat Edna A., which is owned by the New York State Marine Highway Transportation Company of Troy, pushes away from the Erie Canal bank just east of the Gaines Basin Road bridge.
It is pushes a barge carrying a condenser for a nuclear submarine. The condenser was trucked in on an oversize load weighing just under 400,000 pounds. The condenser itself weighed about 200,000 pounds. The unit was manufactured by Graham Corp. in Batavia.
The condenser travelled by truck from Batavia this morning and reached the canal in about 2 ½ hours. It went up Route 98, to 31A in Barre, then down Gaines Basin Road before turning right on Albion-Eagle Harbor Road.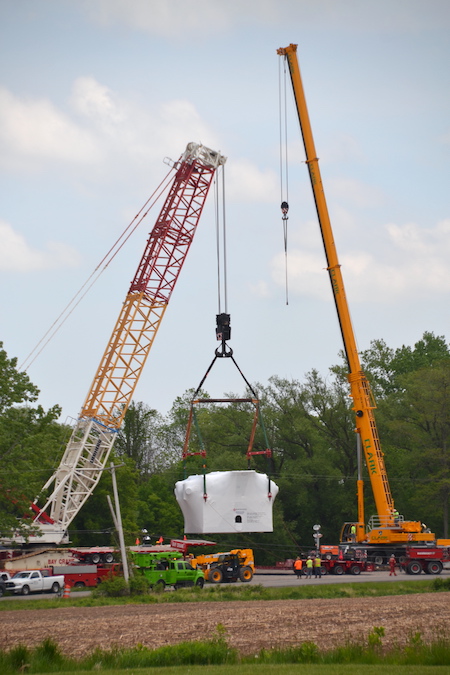 A massive crane lifts the condenser from the truck.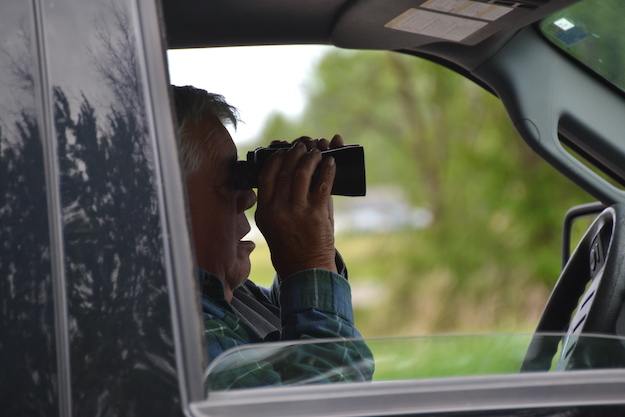 Ken Printup of Shelby brought binoculars to watch the heavy-duty operation. He is in the parking lot for the Sheret American Legion Post on Gaines Basin Road.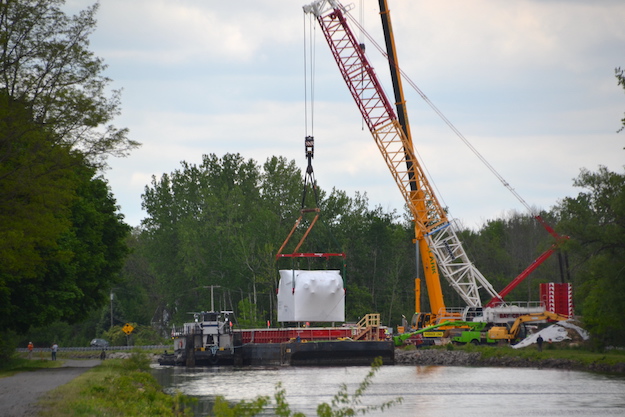 The heavy equipment was then set on the barge in the Erie Canal.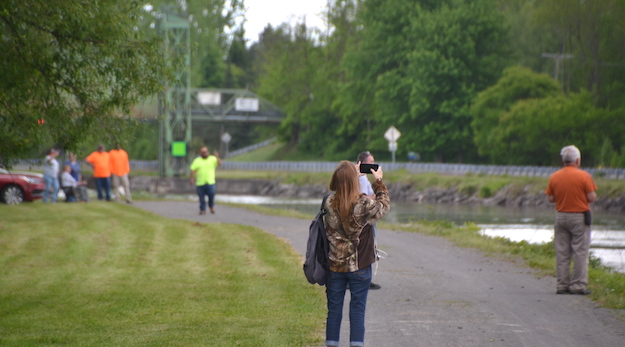 The process drew a crowd of onlookers along the north side of the canal. Many said they had never seen such big cranes and equipment before.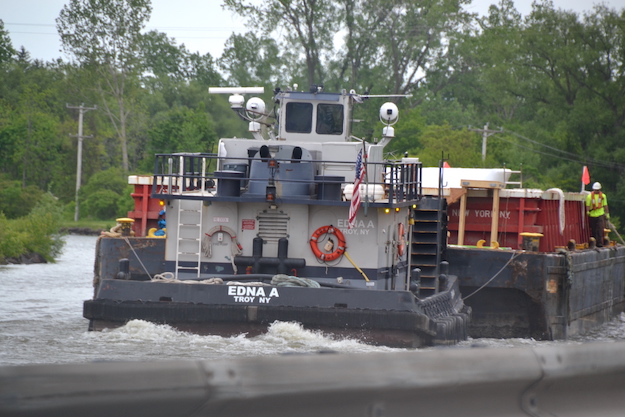 The Edna A. pushes the barge down the canal. It will go to Albany, then down the Hudson River to New York Harbor. From there it will be moved to an ocean-going-barge for the trip to the Naval Submarine Base New London in Groton, Connecticut.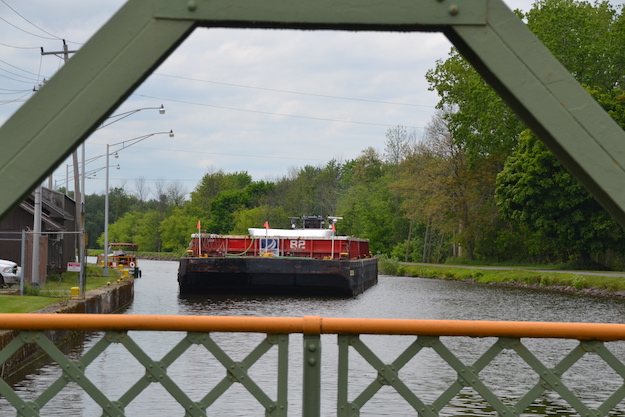 The tug and barge approach the Main Street lift bridge in Albion at about 1:30 p.m.