400 watch motorcycle stunt riders in Albion

Ride 4 Life spent part of day speaking to jail inmates about overcoming addiction and hopelessness
Photos by Tom Rivers
ALBION – Scott Caraboolad, leader of the Ride 4 Life stunt bike ministry, is shrouded in smoke near the end of a stunt bike show on a closed off section of East State Street in front of the Orleans County Courthouse.
Caraboolad and three other daring riders performed many tricks on their motorcycles in front of a crowd of about 400 people. They also performed at Kendall Junior-Senior High School on Friday afternoon. Caraboolad also went inside the Orleans County Jail to speak with inmates on Friday morning.
He believes in second chances, and urged people to not give up on others or themselves.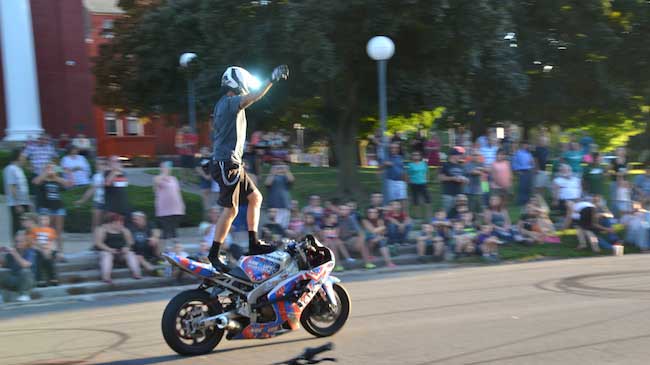 Caraboolad does one of his many stunts on a motorcycle in front of a crowd of about 400 people.
The motorcycle star lived a troubled life as a drug addict and alcoholic, and was jailed on several occasions for breaking the law. The Akron, Ohio resident shares a message about overcoming addiction and hopelessness. He said he nearly committed suicide on Oct. 4, 2011. That day he turned to God and has been striving to live as a Christian.
He now runs the Ride 4 Life ministry that visits schools, prisons and also does other community events.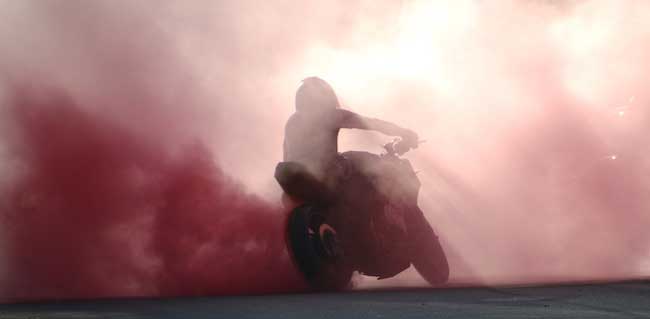 Caraboolad burns a tire that left red smoke in the air.
He said Friday's motorcycle show, which included three other riders, was "a celebration of life and a celebration of the future." He urged people struggling with addiction or misery to find help.
Several churches in the county, agencies and other service providers attended the event to offer assistance to people seeking help.
Ride 4 Life will do three more shows on Saturday from noon to 6 p.m. as part of "Hope Fest" at the Orleans County 4-H Fairgrounds in Knowlesville. There is no admission charge to see the event.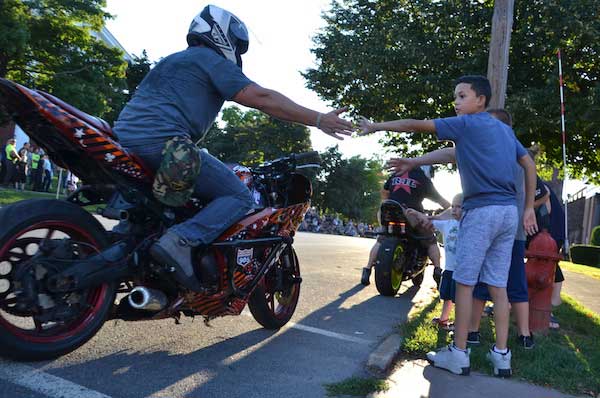 The Ride 4 Life team greeted spectators along West State Street.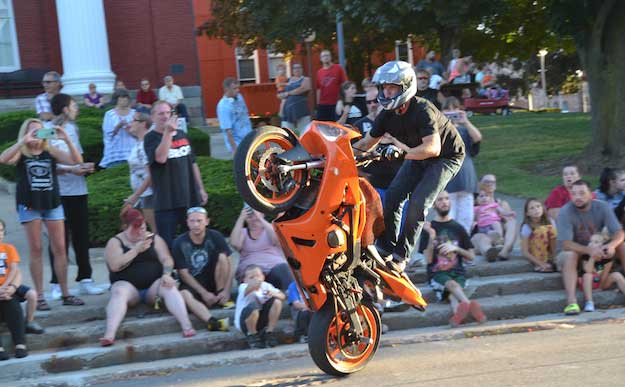 This member of Ride 4 Life does a wheelie in front of the crowd.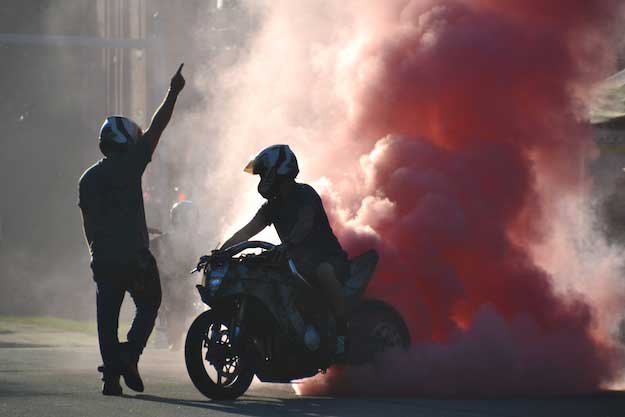 The red smoke is new to the show the year. Ride 4 Life also performed in Orleans County last October. The group was at Lyndonville Central School on Thursday morning morning and then did a community event in Medina on Thursday evening.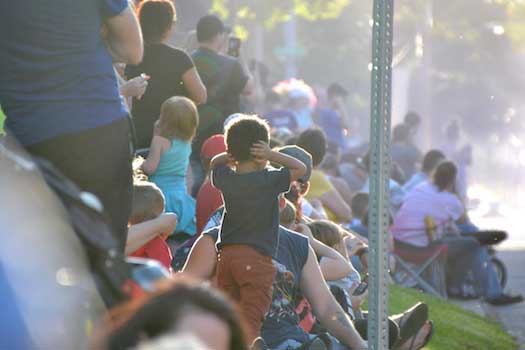 The motorcycles were very loud at times. There were ear plugs available.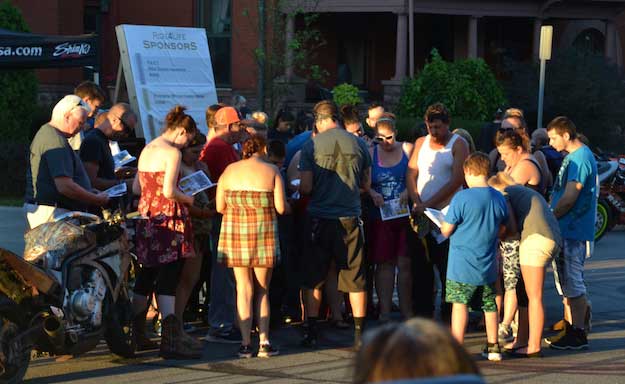 Caraboolad had an altar call and about 25 people responded, saying they want to the power of Christ to help live a transformed life.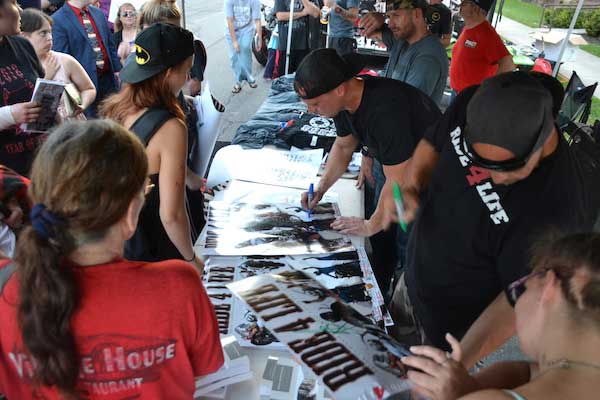 The Ride 4 Life team signs posters for fans after the show.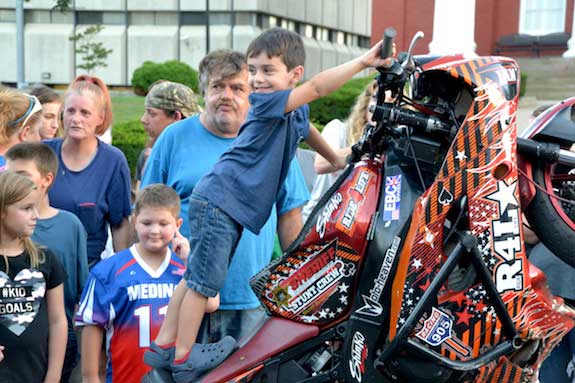 Giavanni Lamartina enjoyed a chance to climb on one of the motorcycles.