400 attend scarecrow festival in Medina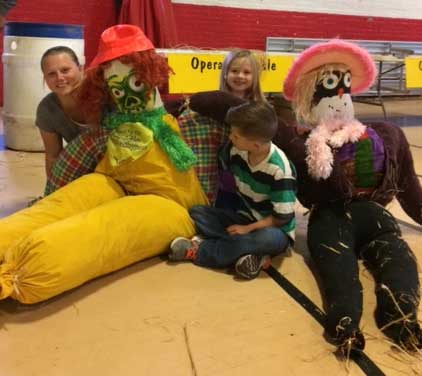 Provided photos, Medina Lions Club
MEDINA – It just keeps getting bigger. The Medina Lions Club held its annual Scarecrow Fest on Saturday at the Orleans County YMCA. An estimated 400 people came through the door and 137 scarecrows were made by the children and families.
This event was the brainchild of Lion Sherry Wheatley who works each year to gather clothes, make Scarecrow heads and get the T-posts made.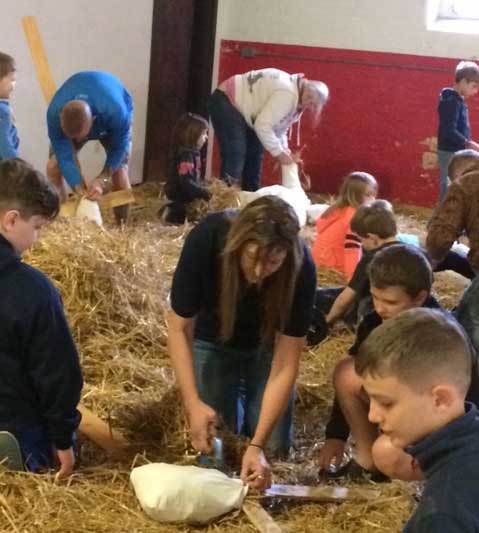 For $10 a full-size scarecrow is made from scratch. The Lions surgical teams then tie together the loose ends and deliver the scarecrows to the happy children.
The YMCA provided the space, and a bounce house for the enjoyment of the families. The Medina Lions also offered free vision screenings and food to round out the day.
The monies raised by the Lions goes to back into the community to local charities, eye glasses for those in need, school scholarships, and decorating State Street Park for the holidays.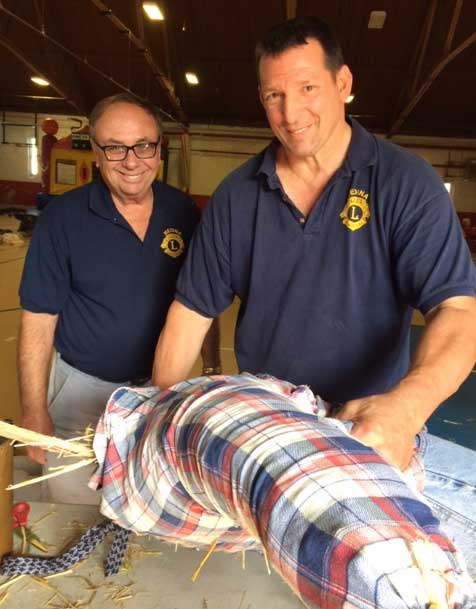 Medina Lions Club members Bob Holtz, left, and Pete Kaiser work on a scarecrow. If you have an interest in becoming part of our Medina Lions Club, message the club on the Medina Lions Facebook page, or call 585-721-6716 for Lion Dean Bellack.