400 attend Care Net banquet with pro-family message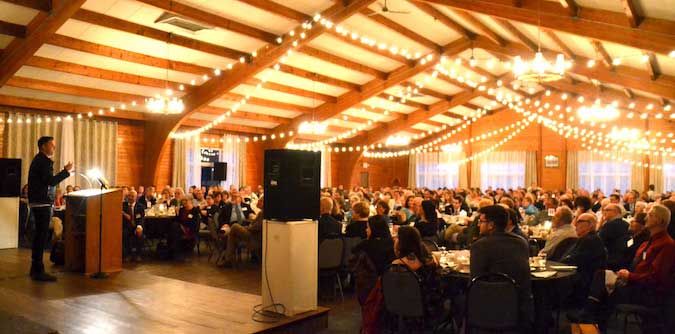 Photos by Tom Rivers
MURRAY – Matt Hammitt, a Christian recording artist and speaker, addresses 400 people during the 16t annual banquet for the Care Net Center of Greater Orleans in Albion. The packed dinner was at Hickory Ridge Country Club.
Hammitt was the lead singer and songwriter for the band Sanctus Real from 1996-2016. He has been the recipient of three Dove Awards, has been nominated for two Grammy Awards.
He shared how the demands of his life as a musician, performing 150 to 200 concerts a year, took a toll on his family, which includes his wife of 18 years, Sarah, and their four children, including a 8-year-old son, Bowen, who was born with pediatric heart disease.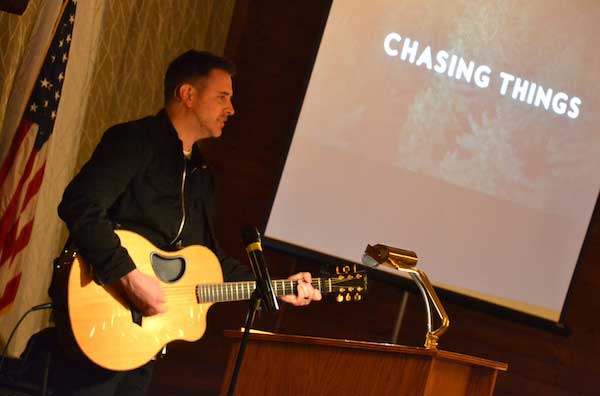 Matt Hammitt sings "Lead Me," a song he wrote about fighting for your family. He said fathers need to do more than provide financially for their families. They need to be emotional and spiritual leaders, too.
Hammitt continues to work as a musician, but has backed off on a heavy touring schedule.
He urged the men to be active fathers and husbands, and take on a leadership role in their family.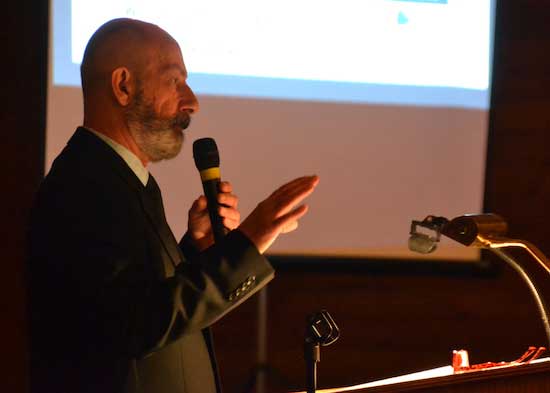 John Gerhardt, chairman of the board of directors for Care Net, welcomes the crowd to the banquet. The event typically raises at least $40,000 to $50,000 for Care Net, which relies on donations from many churches and Christians in the community.
The center is in its 28th year. Last year there were 576 client visits to the center, which is at the KFC/Subway plaza on South Main Street in Albion.
Care Net provides limited ultrasounds to confirm a baby's heartbeat. Care Net did 51 ultrasounds last year. The center also provides free pregnancy tests, and did 52 of those tests last year.
The center also offers STI testing for chlamydia and gonorrhea, peer counseling, parenting and healthy relationship education, and post-abortion support.
The center also has two "blessing boutique rooms" with supplies for families, including clothing, diapers, wipes, formula and toys. Last year, 244 people used the "blessing boutique."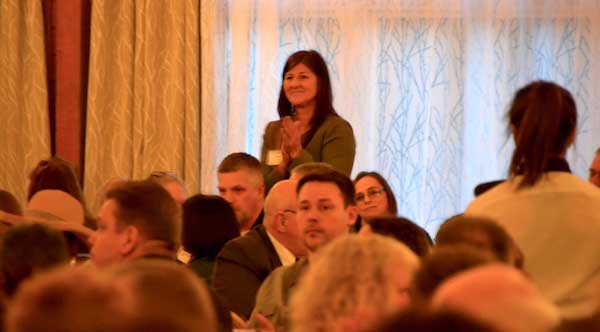 Wende Woods was introduced as Care Net's new executive director. She joins the organization after working as the director of a children's ministry at a church in Inlet near Old Forge in the Adirondacks. She also has been the director of a community youth center in the Adirondacks.
She is engaged to John Swick, the long-time Middleport police chief.
Woods said she was drawn to Care Net, which offers lots of support to families and women who are pregnant.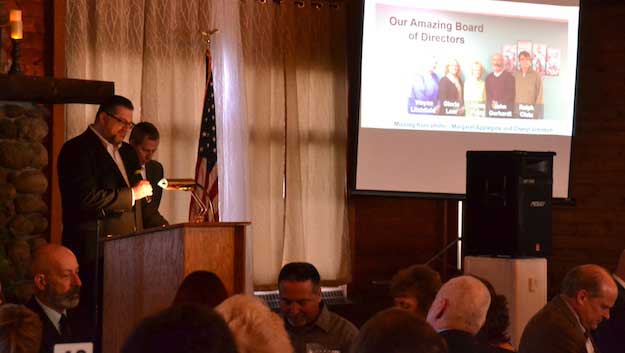 Pastor Randy LeBaron of the Albion Free Methodist Church shares an opening prayer at the banquet.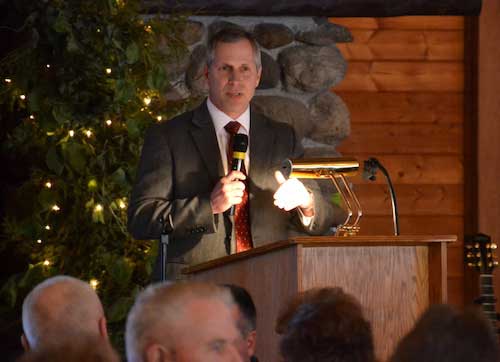 Tim Archer served as emcee for the banquet. He said supporters of pro-life organizations like Care Net are more determined to serve their communities after the state recently passed "aggressive pro-abortion legislation in Albany."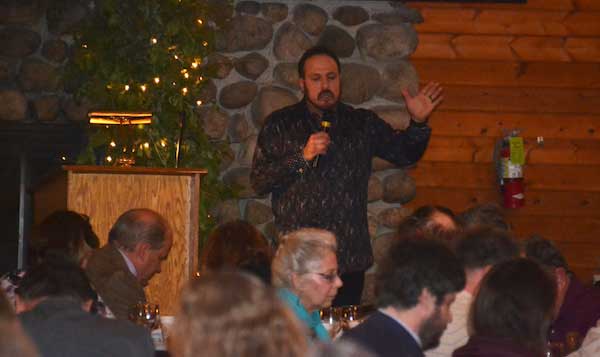 Raul Scott gives the benediction at the banquet. He is the husband of Kim Scott, who was the center's executive director until she passed away from cancer on Jan. 18. She had the vision to move the center to a more prominent and accessible location in the community, at the plaza at 168 South Main St.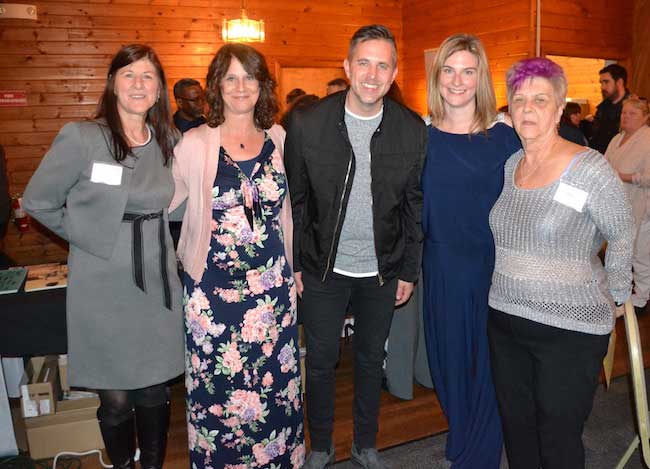 Care Net staff join Matt Hammitt for a group photo after the banquet. Pictured from left include: Wende Woods, executive director; Sharon Sugar, office manager; Matt Hammitt; Jocelyn Wilson, client advocate; and Kathy Baker, RN and nurse manager.
---
You're here checking the site, so you know: Orleans Hub is a vital resource for our community. Day in and day out, we share information and insights that matter to those who live and work in the towns, villages and hamlets of our county. Local advertisers help make the Hub possible, and so can you.

Donate today to keep Orleans Hub healthy and accessible to all. Thank you!
---