40 teams playing with return of indoor soccer tournament in Albion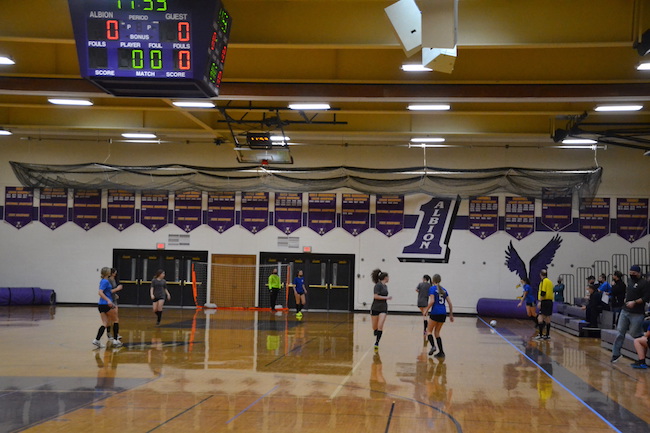 Photos by Tom Rivers
ALBION – Girls soccer players from Albion and Batavia play a 15-minute game this morning at the Albion High School gym. There are 40 teams in the third annual Ben Kirby Memorial Tournament.
Last year's tournament was cancelled due to Covid-19 restrictions. About 400 players are expected for this year's tournament which started Friday evening and concludes with a final game at 10:30 tonight.
There are teams from Albion, Holley, Batavia, Avoca, Roy-Hart, Campbell-Savona, Palmyra-Macedon, Byron-Bergen, Newark and Churchville in the tournament.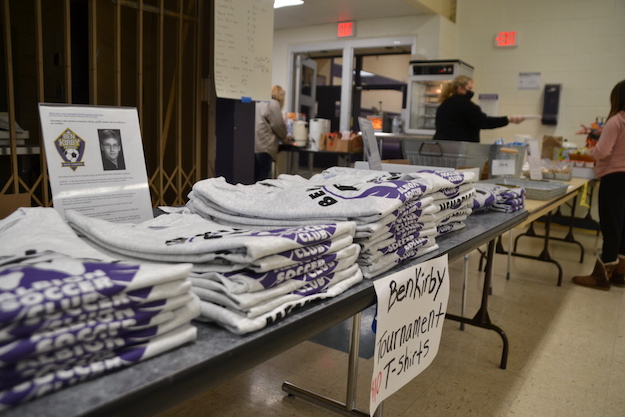 Wendy Kirby serves some breakfast pizza from the concession stand in the high school. The tournament is named in honor of her late son, Ben Kirby. He was a student at the Rochester Institute of Technology when he died in a car accident on Nov. 6, 2017. He was 21 at the time, in his senior year majoring in software development. Kirby played youth soccer for Albion and also on the school teams.