4 with minor injuries after 3-vehicle accident on 31 in Albion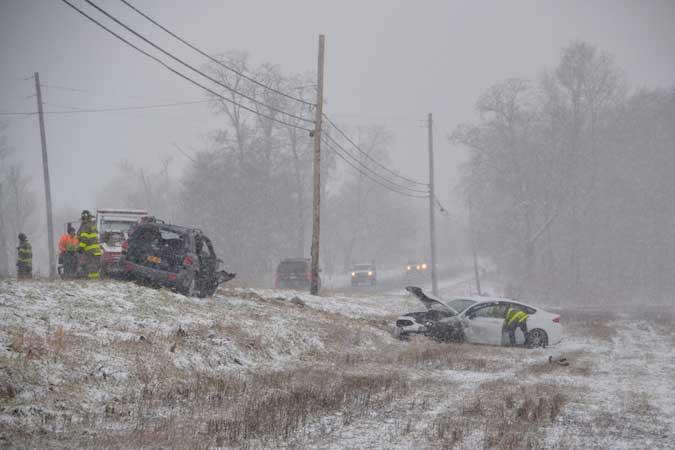 Photos by Tom Rivers
ALBION – Four people were taken to Medina Memorial Hospital this morning after a three-vehicle accident on Route 31, just west of the Allens Bridge Road intersection.
Firefighters on the scene said none of the four taken by ambulance had serious injuries. They were transported by two ambulances from COVA and one from the Medina Fire Department.
The accident occurred at about 9:45 a.m. with slick roads. No other information is available on the cause of the accident or the identification of the people involved.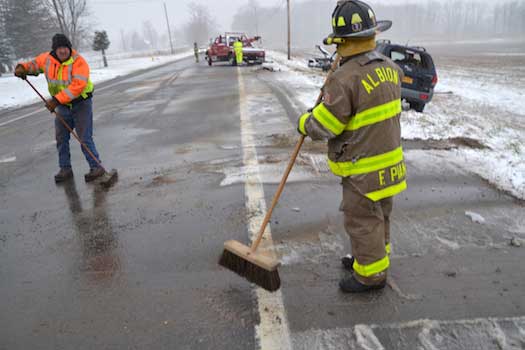 Frank Strasburger, owner of Frank's Auto Center in Albion, and Albion firefighter Fred Piano sweep debris from the road after the accident. Frank's towed the vehicles from the scene.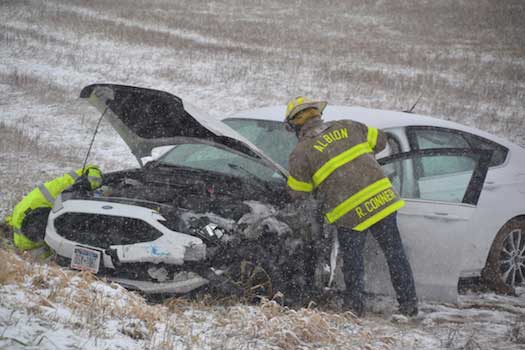 Albion firefighter Rob Conner was among the emergency services personnel who responded to the scene.