4 to 8 inches of snow forecast for Orleans, Niagara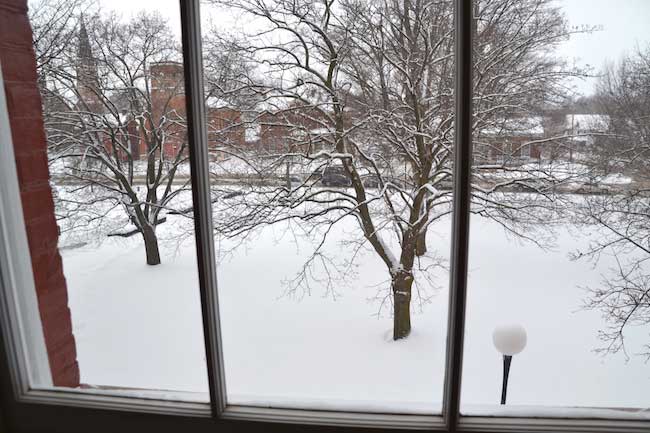 Photo by Tom Rivers
ALBION – The snow-covered courthouse lawn is pictured on Thursday afternoon looking out the window from the main courtroom on the top floor.
The National Weather Service said another 4 to 8 inches of snow is expected for Orleans and Niagara counties from 6 a.m. Saturday to 7 a.m. Sunday.
The Weather Service has issued a winter weather advisory and warned motorists to expect difficult driving conditions with the heaviest snow expected north of Route 104.
"Be prepared for reduced visibilities at times," the Weather Service said. "Cold wind chills as low as 15 below zero will cause frostbite in as little as 30 minutes to exposed skin."