4 taken to hospital after accident on 31 in Albion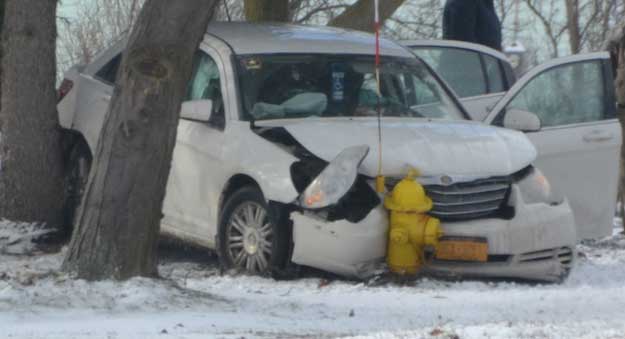 Photo by Tom Rivers
ALBION – Four people sustained non life-threatening injuries and were transported to Medina Memorial Hospital today after this vehicle slid off the road and hit a tree and fire hydrant on Route 31 on the western end of Albion.
Two ambulances from COVA took the four people, including two children, to Medina Memorial. The accident occurred at about 12:15 p.m. on Route 31 between Allen's Bridge and Long Bridge roads.
No other information is available.