4 historic cemeteries suffered in wind storm
Big trees come down, branches strewn all over
There are four cemeteries in Orleans County on the National Register of Historic Places – Mount Albion, Boxwood in Medina, Millville Cemetery in Shelby, and Hillside Cemetery in Clarendon. All four lost big trees from the powerful wind storm on Wednesday.
"There are lots of branches, pieces and a lot of debris everywhere," said Jason Zicari, superintendent at Mount Albion.
Thankfully, Zicari said, none of the cemetery's buildings or monuments were damaged.
"It looks like we escaped the worst of it," Zicari said. "It will be a lot of work to clean up."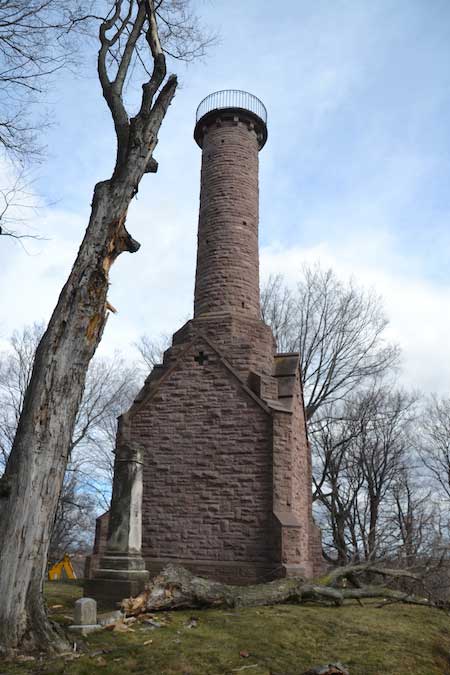 A tree split by the tower at Mount Albion and missed the building that was constructed in 1876 as a memorial to the nearly 500 soldiers from Orleans County who died in the Civil War.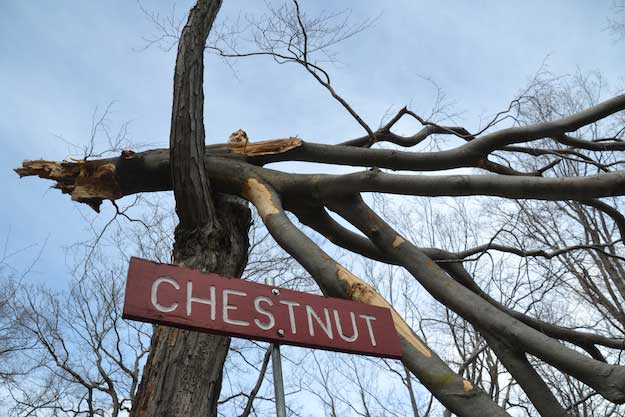 Zicari, the cemetery superintendent, worried as the wind raged for several hours on Wednesday. He said the damage at Mount Albion could have been much worse.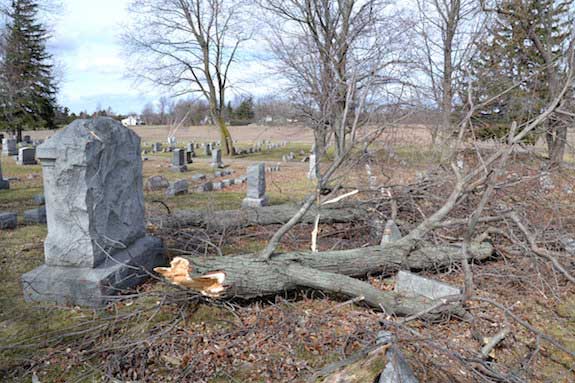 Millville Cemetery in Shelby also saw large branches come down.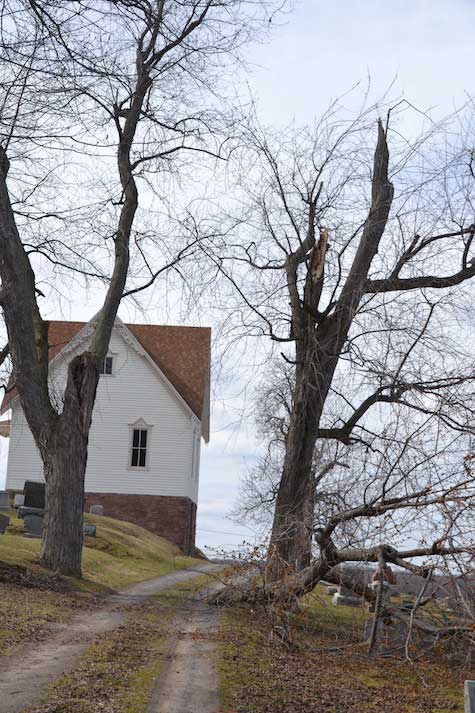 A tree fractured near the cemetery's historic chapel. The building was spared from damage from falling limbs.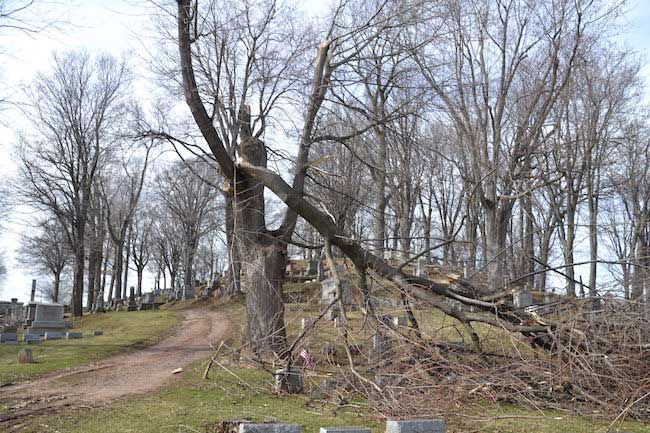 Boxwood Cemetery in Medina was littered with broken branches.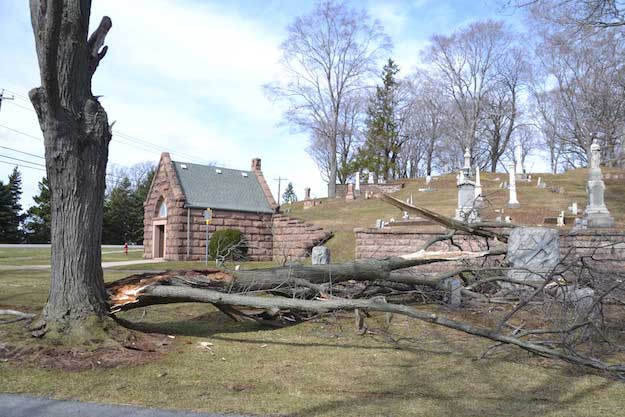 A large branch from a tree near the entrance of the cemetery came crashing down.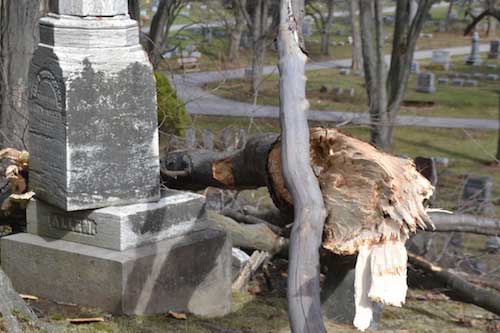 This big branch shifted one of the monuments on the hill of the cemetery.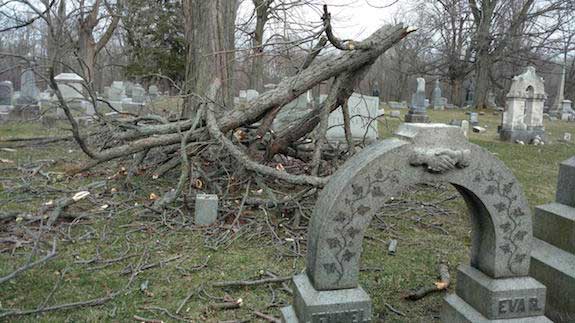 Photos courtesy of Melissa Ierlan
Hillside Cemetery in Clarendon, near the Village of Holley, saw at least two big trees come down and hit some of the head stones.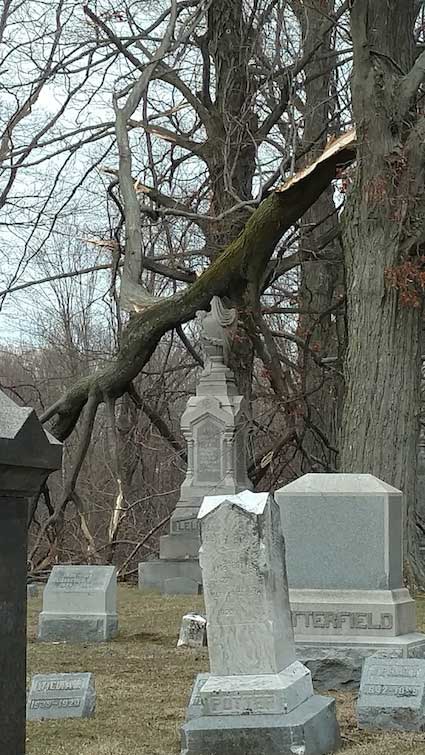 Melissa Ierlan, the town's code enforcement officer and historian, said she is thankful the damage isn't worse. She said two big trees lost sizable branches. "It's a mess but we didn't have as much damage as I anticipated," she said.