4-Hers put beef on display at fair show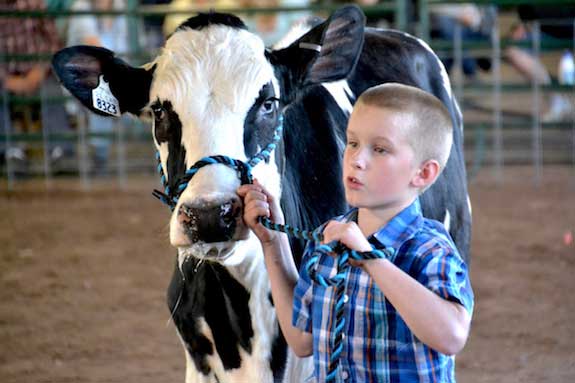 Photos by Tom Rivers
KNOWLESVILLE – Dennis Mathes, 8, of Barre leads a steer through the show arena during Tuesday's beef show at the Orleans County 4-H Fair.
Rylie Lear won the master showmanship award with Nicole Mrzywka the reserve master showman for beef.
The dairy show is today at 4 p.m.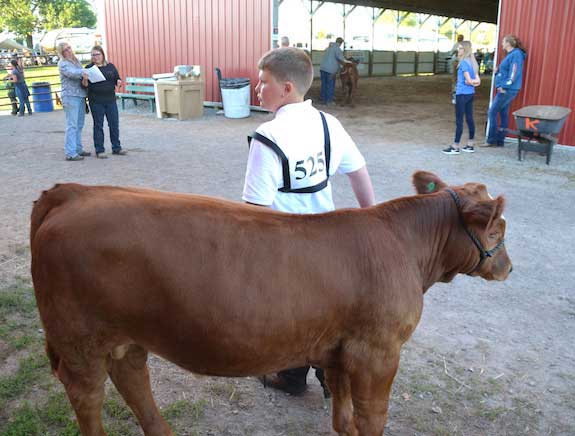 Jackson Nesbitt, 11, of Waterport waits to lead this animal into the show arena. Jackson helped show Nathan Woodworth's beef animals after Nathan got sick on Tuesday. Nathan, 9, of Lyndonville won the grand champion award for best overall beef animal.