4-H'ers get fairgrounds ready for big week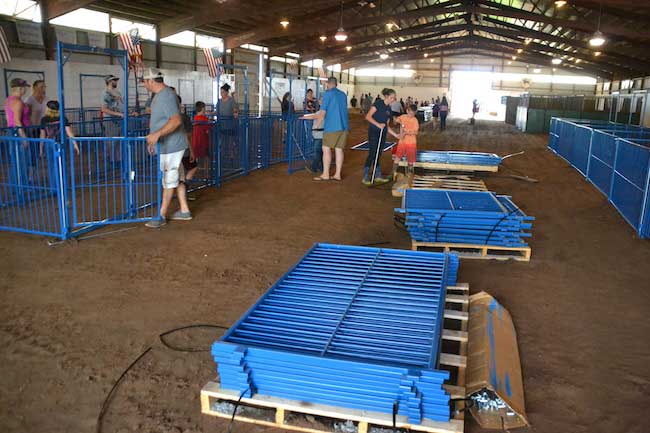 Photos by Tom Rivers
KNOWLESVILLE – 4-H'ers and adult volunteers get pens set up in the Knights Building for many of the livestock animals that will be at next week's Orleans County 4-H Fair.
Wednesday was a work bee with many 4-H'ers, their families, club leaders and Cornell Cooperative Extension volunteers and staff working to get the buildings and grounds ready for the fair, which typically draws 25,000 to 30,000 people during the six-day run.
Click here to see the schedule.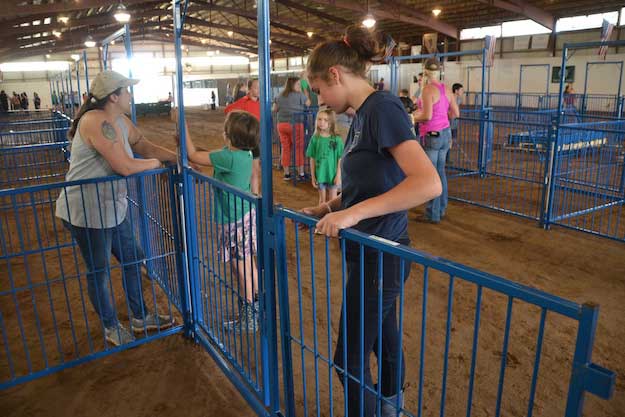 Brilyn Rebisz, 14, of Bergen works on one of the pens. She will be showing dairy goats at the fair.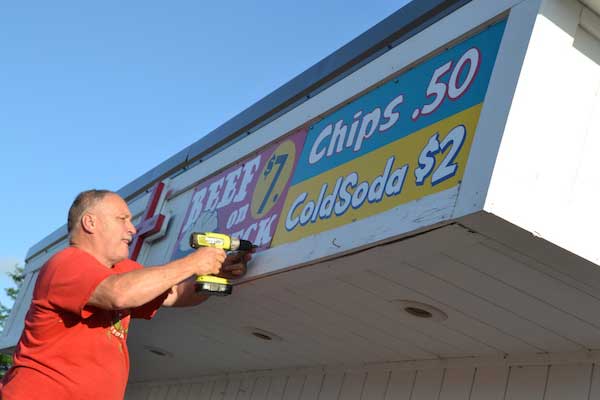 Glen Busch of the United Methodist Church of the Abundant Harvest in Knowlesville and Millville attaches signs for the church's food stand, where they sell beef of weck and other refreshments.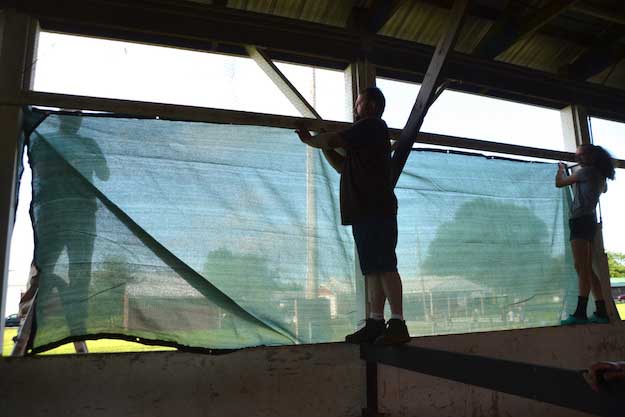 Craig Basinait and his daughter Samantha, 14, help attach a protective screen netting for the cows that will be at the fair. Les Kuipers is on the other sign helping with the effort. Samantha will be showing two beef cows at the fair next week.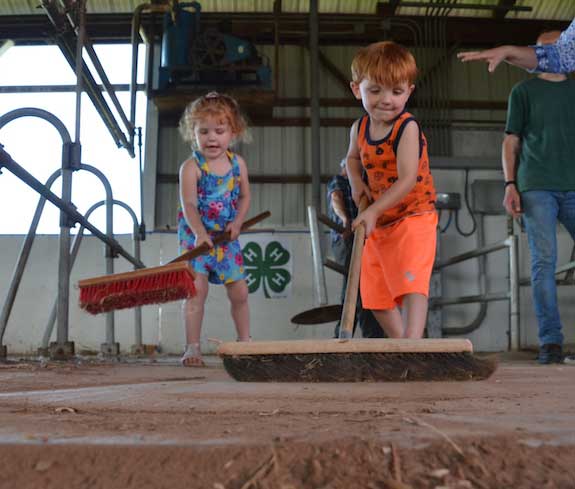 Nicholas Bloom and his twin sister, Madaline, 3, of Albion sweep the dairy parlor.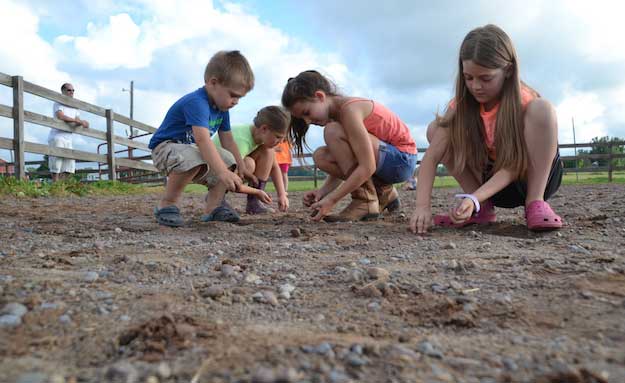 Many kids were picking up rocks from the horse arena. This group includes, from left: Conor Murphy, 3, of Albion; Jamie Sanders in green, 9, of Albion; Harlow Ashton, 8, of Albion; and Kennedy Murphy, 8, of Albion.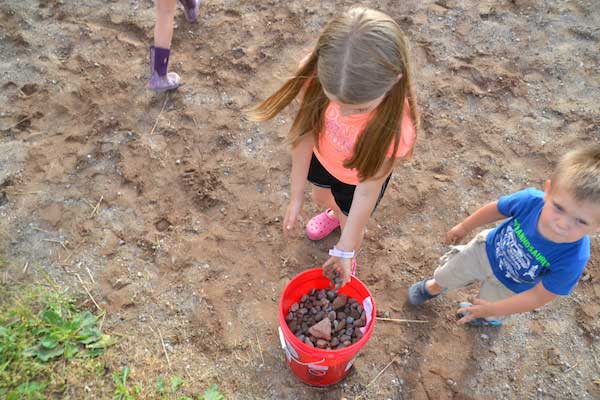 Kennedy Murphy of Albion and her brother Conor drop some of the rocks into a bucket.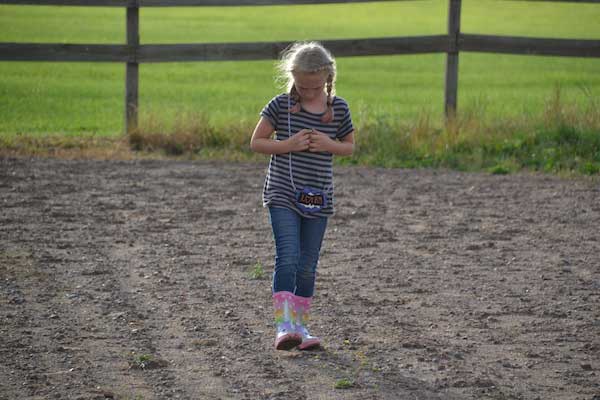 Kyle Cary, 8, of Albion carries some rocks she picked out of the dirt. She is a member of the Diamond D 4-H Club.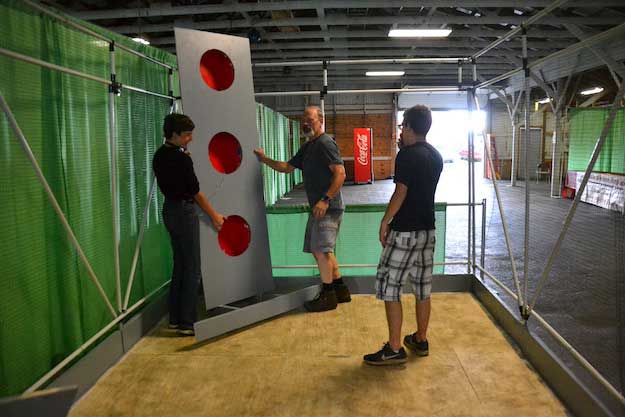 The robotics team, Hardwired, gets a booth ready in the Lartz Building. People visiting the fair can use a robot created by Hardwired to try to throw a ball through one of the holes, in what will feel like an arcade game. Zachary Neal of Albion, left, and Jacob Foote of Barre, right, are working with mentor Wes Miller to set up the display.