4-H'ers get animals ready for their big week at the fair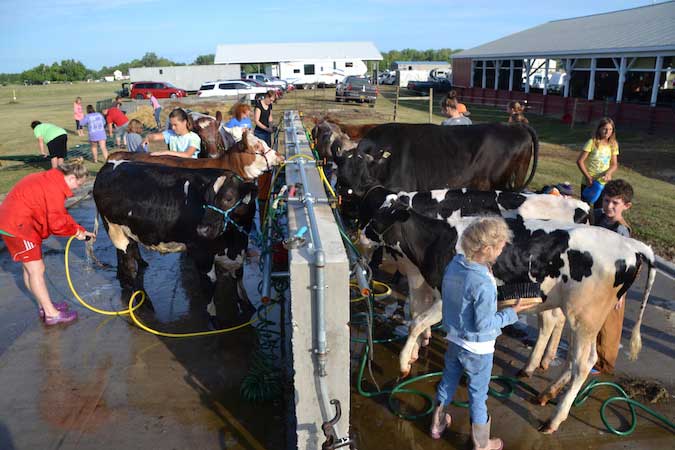 Photos by Tom Rivers
KNOWLESVILLE – It was busy morning at the wash rack today at the Orleans County 4-H Fair with many 4-H'ers cleaning cows and other animals.
The annual Orleans County 4-H Fair starts today and continues until Saturday night. There are about 350 4-H members exhibiting during the week.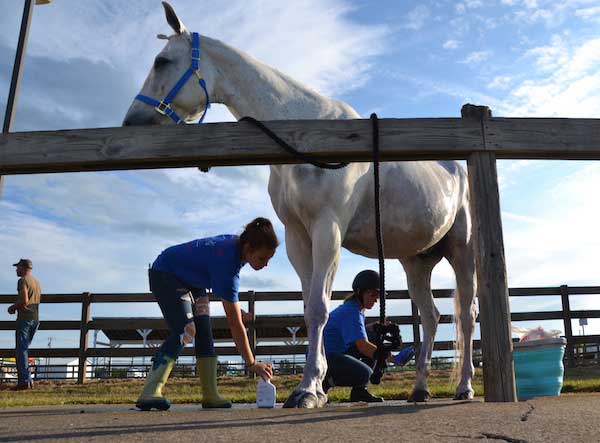 Emily Novak of Medina, left, and McKenna Elsenheimer of Middleport clean a horse named Fubu this morning. There was a clover bud horse show at 8 a.m. for the first event of the fair.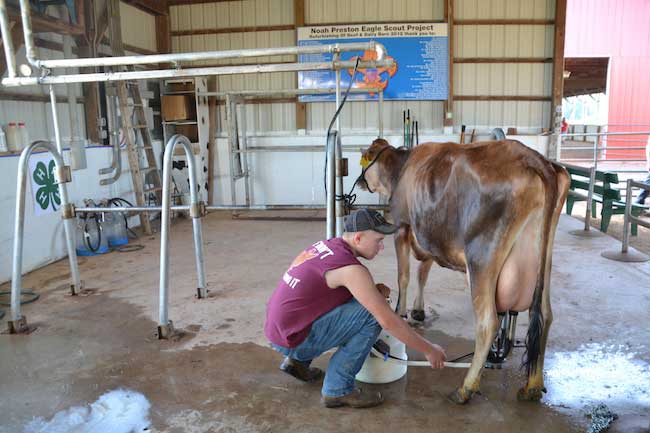 Justin Robinson, 18, of Albion milks a Jersey cow that he will show in Wednesday's dairy event. Robinson won the Jersey as part of a scholarship program two years ago at the fair through the Dairy Club. He will milk the animal twice a day during the fair.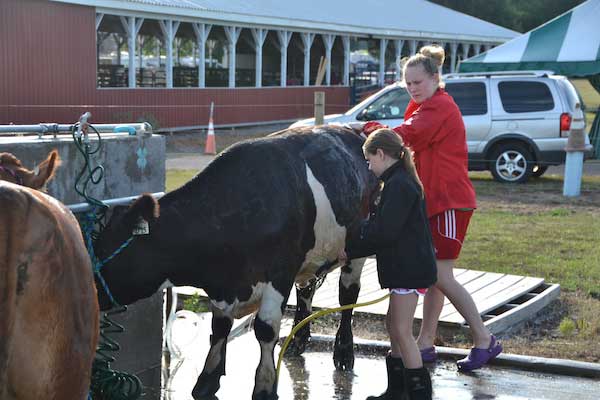 Rylie Lear, 18, of Waterport and Gina Sidari, 11, of Albion give a cow a wash this morning. Rylie is a veteran of many fairs, while Gina is making her debut in Wednesday's dairy show.