4-Hers' creations have holiday theme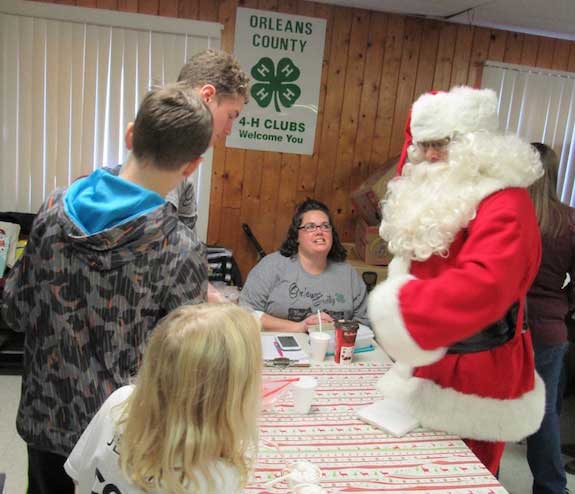 KNOWLESVILLE – Santa visits the Beef & Dairy Club table on Saturday during the Orleans County 4-H Holiday Faire at the Trolley Building on the 4-H Fairgrounds in Knowlesville.
4-H projects with holiday themes were featured as well as 4-H Club tables, games, crafts, food, fundraisers and Santa Claus.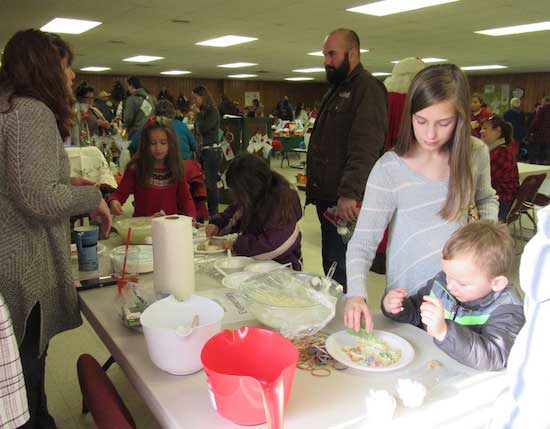 Members of the Kendall Elementary School 4-H Club offered a cookie decorating activity…..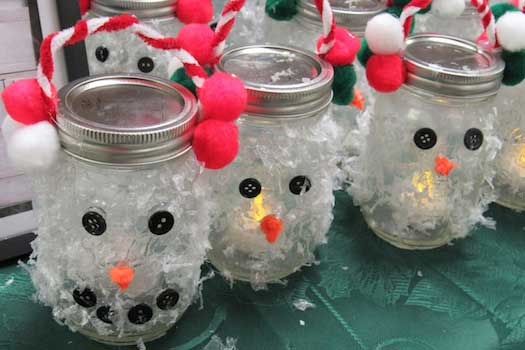 These mason jar snowman lanterns were offered as a fundraiser by members of the Rabble Rousers 4-H Club.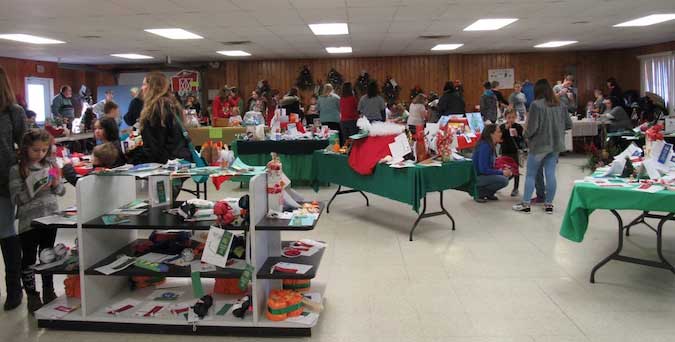 4-H projects filled the Trolley Building.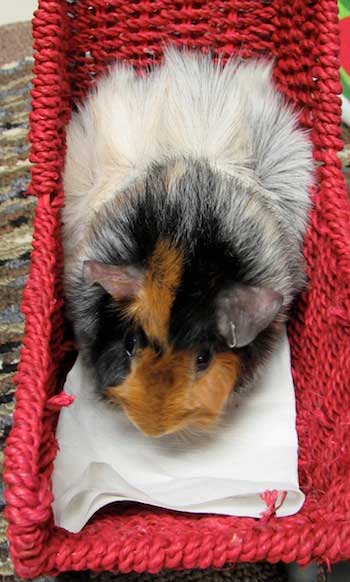 Rosie the Guinea pig, owned by Megan Hardner of Lyndonville, snuggles into a sleigh just her size at the Rabbit Raisers table.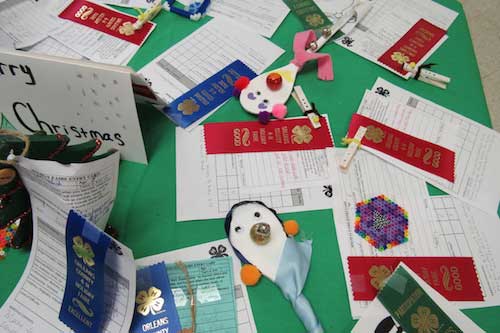 Holiday Faire project classes include handmade gifts, door decorations, tree ornaments, toys and holiday cards.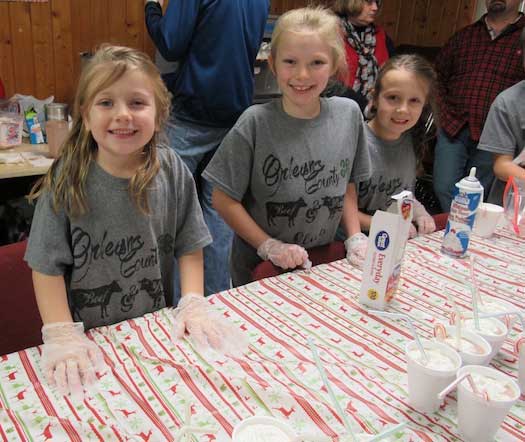 Lena Grillo of Albion, Kaitlin Bennet of Barre, and Anna Grillo of Albion help serve up the always popular peppermint milkshakes at the Beef and Dairy Club table.