4-Hers celebrate Holiday Faire with crafts and food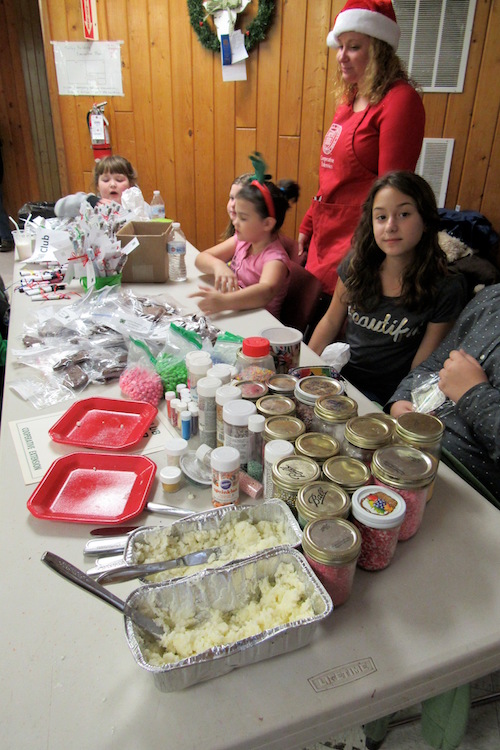 Photos by Kristina Gabalski
KNOWLESVILLE – Orleans County 4-Hers created many projects for the 2016 Holiday Faire. There were more than 400 entries. The table hosted by members of the Orleans County 4-H Cooking Club featured hands-on Christmas cookie decorating.
The Holiday Faire was Saturday in the Trolley Building on the Orleans County 4-H Fairgrounds in Knowlesville. The annual event included crafts and holiday foods presented by Orleans County 4-H clubs, refreshments, and a visit by Santa.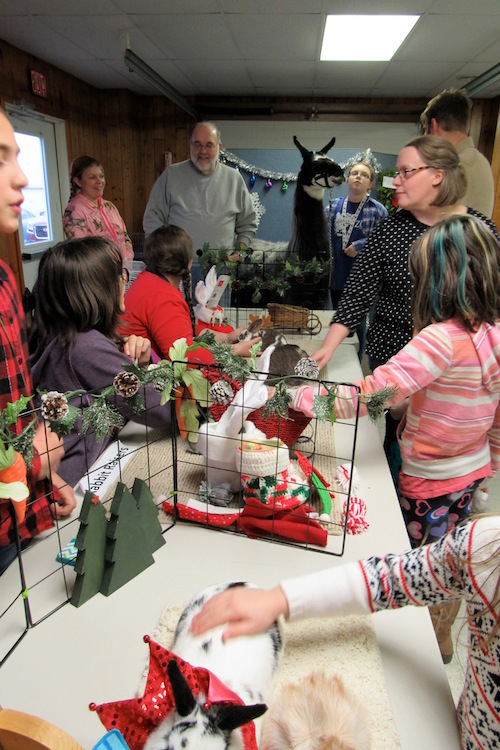 Domino, the llama, enjoyed surveying those attending the Holiday Faire from a spot near the Orleans County 4-H Rabbit Raisers table. The Rabbit Raisers table featured rabbits and cavies (Guinea pigs) dressed in holiday apparel.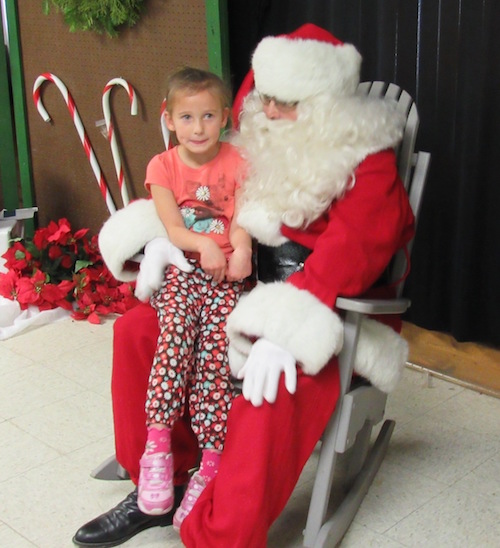 Cloverbud Adele Mathes of Barre takes a turn sitting on Santa's lap.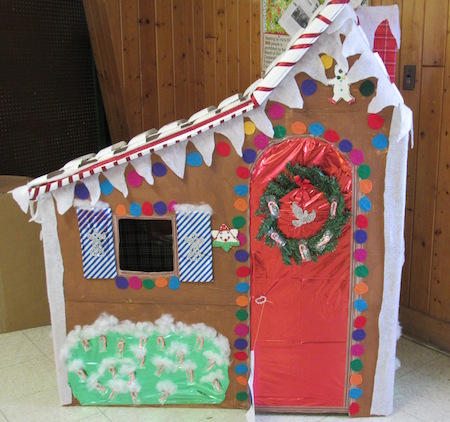 One festive entry featured a cardboard "gingerbread house," which could be used as a toy.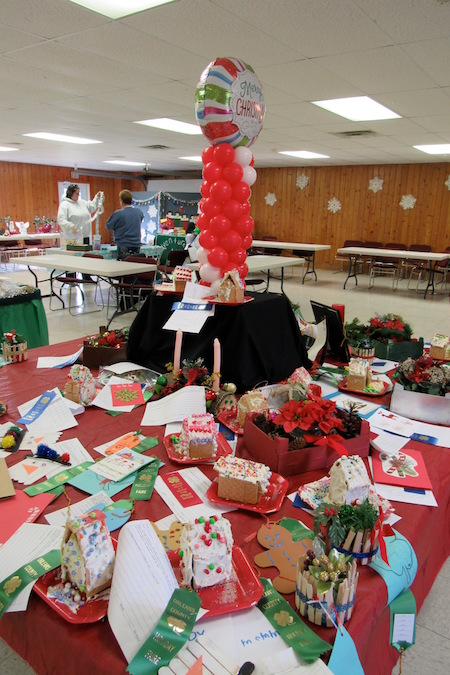 Orleans County 4-H educator Robert Batt said participation in this year's Holiday Faire was up significantly from recent years with 400 entries.
"What's really exciting, is that the increase in entries is the result of an increase in active clubs and shows that clubs are doing things together," Batt said.