4 have minor injuries in Murray accident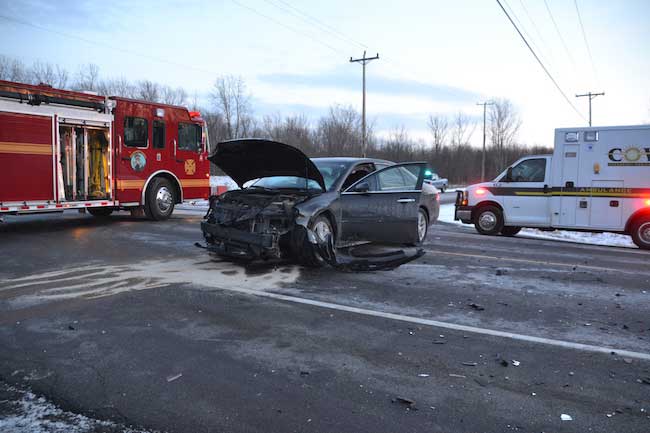 Photos by Tom Rivers
MURRAY – Two vehicles collided at the intersection of Hulberton Road and Route 31 just after 4 p.m. today. The road was closed for at least an hour.
Four people were taken to Strong Memorial West in Brockport for minor injuries. Monroe Ambulance transported three, and Central Orleans Volunteer Ambulance took one to Strong West.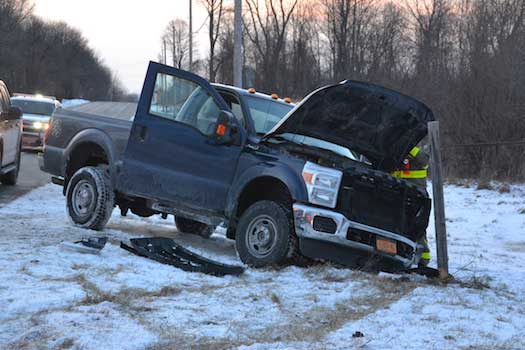 The driver of the black car was on Hulberton Road and headed north on 31 and was struck by the truck, a police officer said at the scene. No other information is available.
Fancher-Hulberton-Murray and Holley firefighters responded to the accident, as well as a State Trooper, Holley Police, and the Orleans County Sheriff's Office.